Mauritius Airport Transfers
Should you be in need to arrange for your transfer to or from the Sir Seewoosagar Ramgoolam International Airport (MRU), we have an online booking tool that allows you to do just that in a few clicks and at a competitive rate.
Note: Mauritius Conscious trips already include all transfers. Should you be one of our guests you do not need to book any airport transfers.
Moving Around
Mauritius is as rich in variety as it is small in size. It would be a mistake to stick to one side of the island when there's so much to discover at a short distance. We believe that the best way to discover Mauritius is moving around as follows:
Within neighboring villages: Ride a bike
To get to beaches and viewpoints: Take a bus
To cross the island: Rent a car
To book an airport transfer online on the go, head HERE.
Riding a bike is the finest way to enjoy shaded roads walled by majestic trees, to visit neighboring beaches and sugarcane fields. We encourage you to rent a bike during your first days in Mauritius to explore as far as you can in your area; our advice, take the coastal road and enjoy the salty breeze.
You can rent a bike from car & scooter rentals or you can try a guided excursion with our pro friends a.k.a. guides.
Normal bikes have an average cost of 300 Rs per day. Mountain bikes, depending on the qualifications, go up to 1,500 Rs.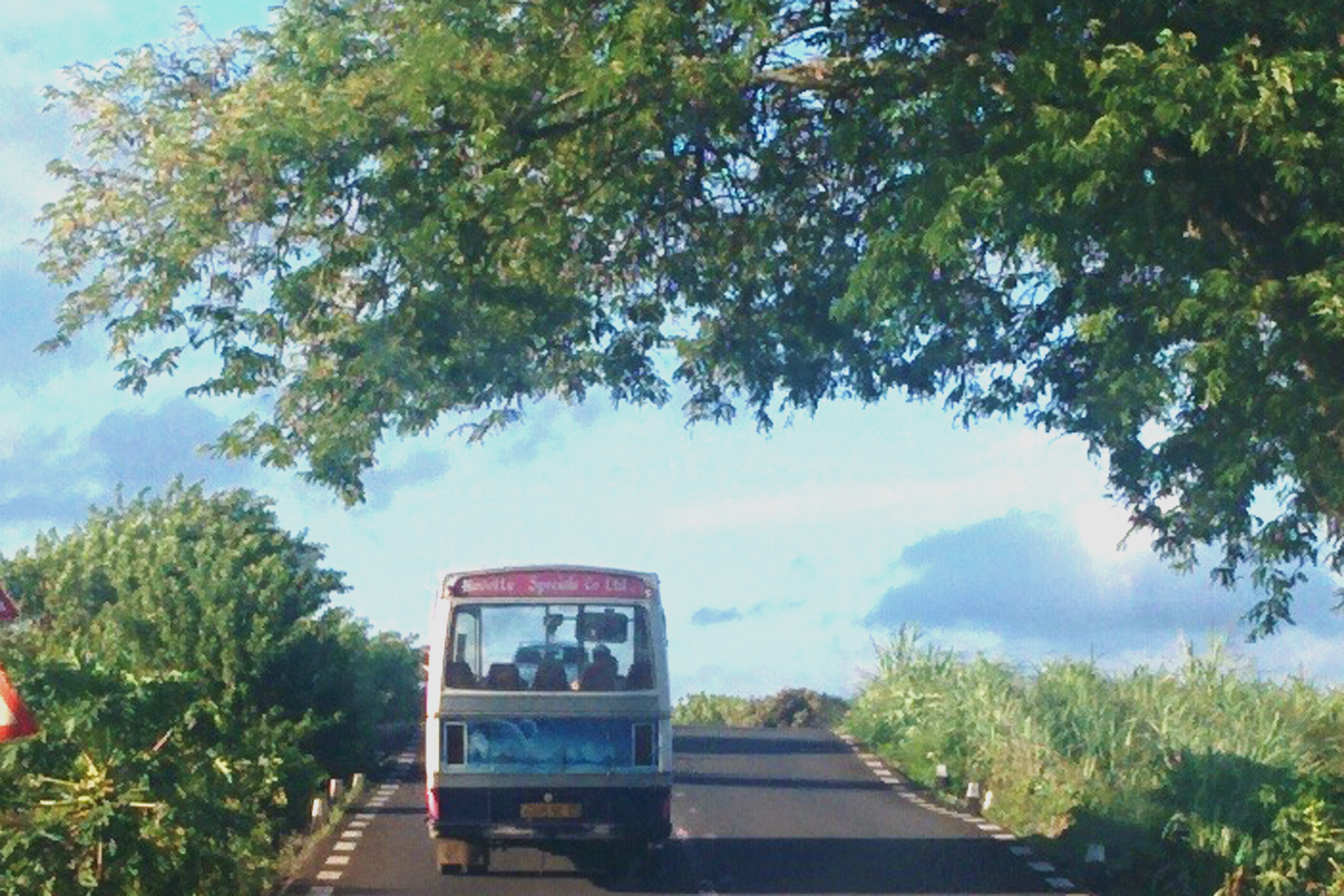 Oh, the one million questions about public transport.
Here, we ride buses. The same beautiful, noisy and lousy machines from the times of independence, the very same ones. But hey, they are effective, cheap and, with no doubt, a real experience of Mauritius. So don't you be shy and ride on these beasts that can take you to all places of interest, beaches and villages.
Prices vary from 18 to 36 Rs depending on the distance of your trip. Once you are in the bus, a ticketing person will come to you to do the charges.
Bus schedules run from 6:00 to 20:00 approx., with some of them finishing since 18:00, so consider knowing the time of the last return bus when you go out.
If you are considering to move by bus, we recommend you to look into our Guide to Public Transport to understand better the system once you are here.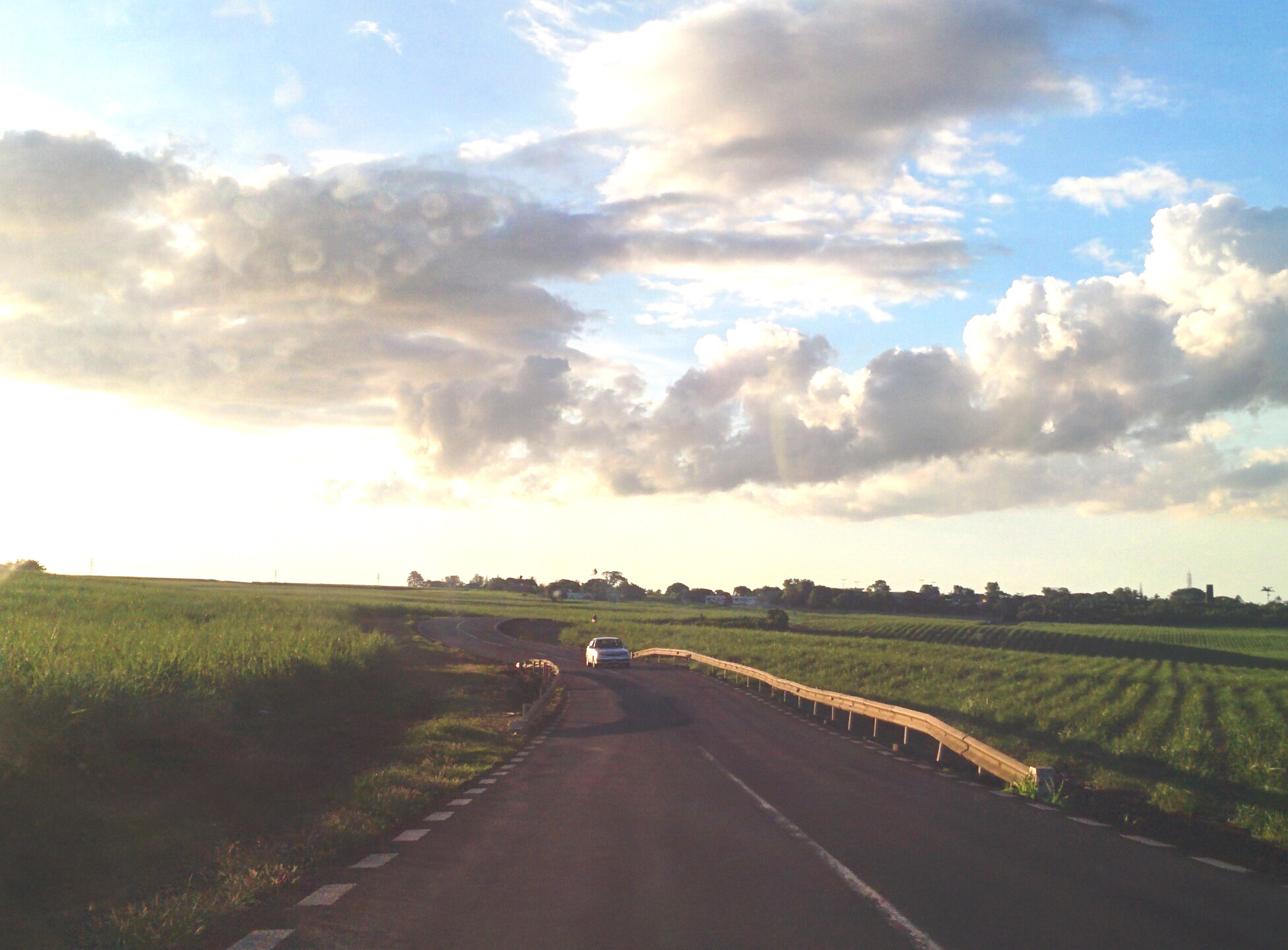 If you are into serious island exploration, road-tripping in a scooter or a car will be the way to go at a certain point.
Legal rental cars have yellow plates. The only requisites to hire one are a driving license from your country's authority and, in most cases, a refundable deposit. No international driving license is required. Depending on the number of days and the season in which you get it, budget car categories may vary from Rs 1,000 to 1,500 per day.
Try to get in the main road before/after peak hours (07:30 – 09:30 and 17:00 – 18:00) to avoid traffic jams, especially in the entry of main cities.
Petrol stations do not operate 24 hours, so better refuel your tank from 6:00 to 20:00 when most of them are still open.
Parking is free almost everywhere in Mauritius except for major cities such as Port Louis, Quatre Bornes, Curepipe and Rose-Hill. Tickets vary from 20 -30 Rs per hour depending on the zone; you can buy such tickets in petrol stations. To park in Port Louis, head to the parking lot of Caudan Waterfront.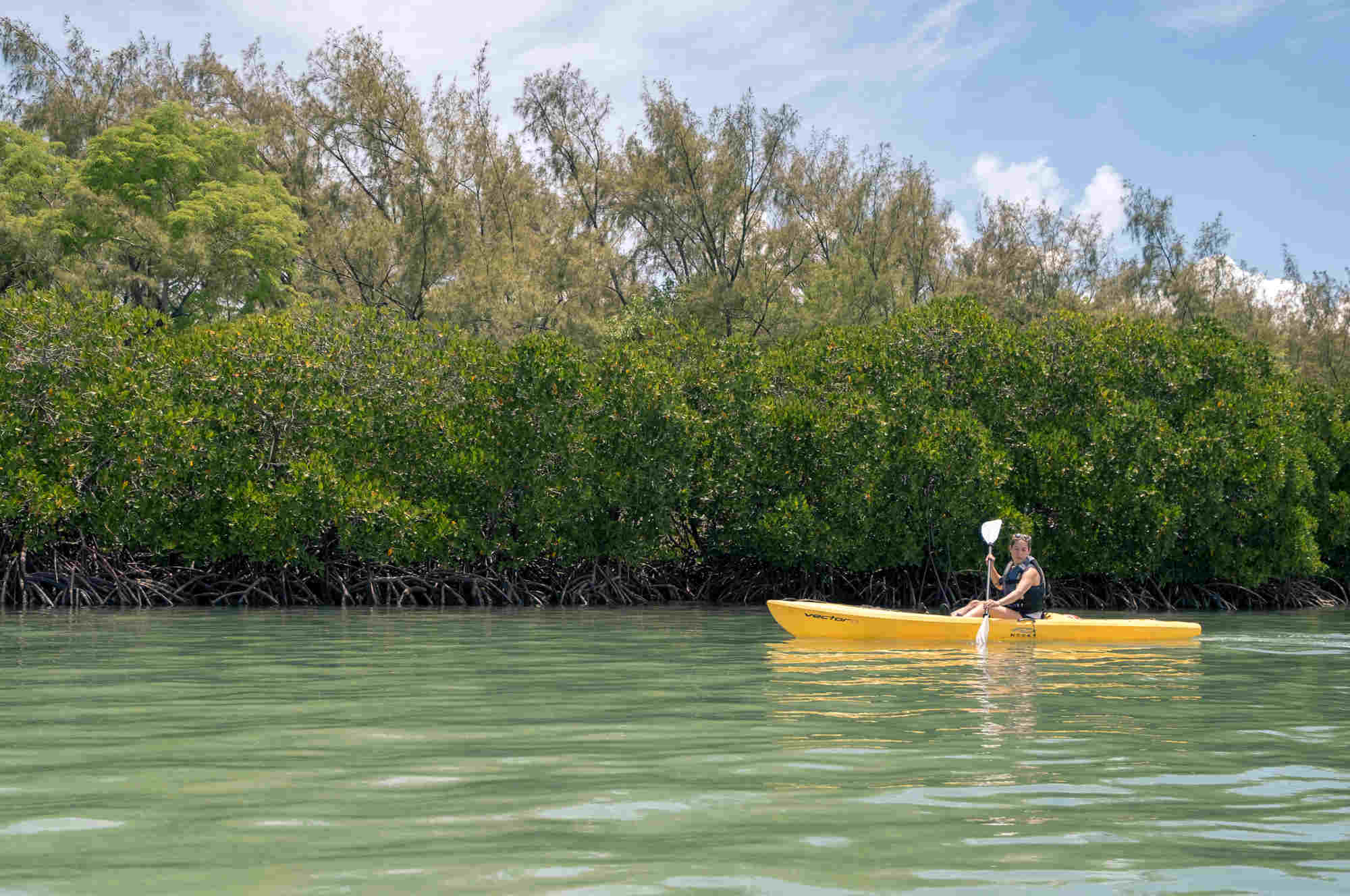 Our favorite kind of ride! If you need a lift to Ile d'Ambre (N), Ile des Deux Cocos (SE), Ile aux Benitiers (W) or just for the pleasure of exploring the lagoon, we know some Mauritians waiting to take you in their kayaks and boards for an exclusive and conscious experience.
Excursions last half day and take you around the coast or to visit semi-virgin islets. They often include a snorkeling session and a healthy snack on the beach.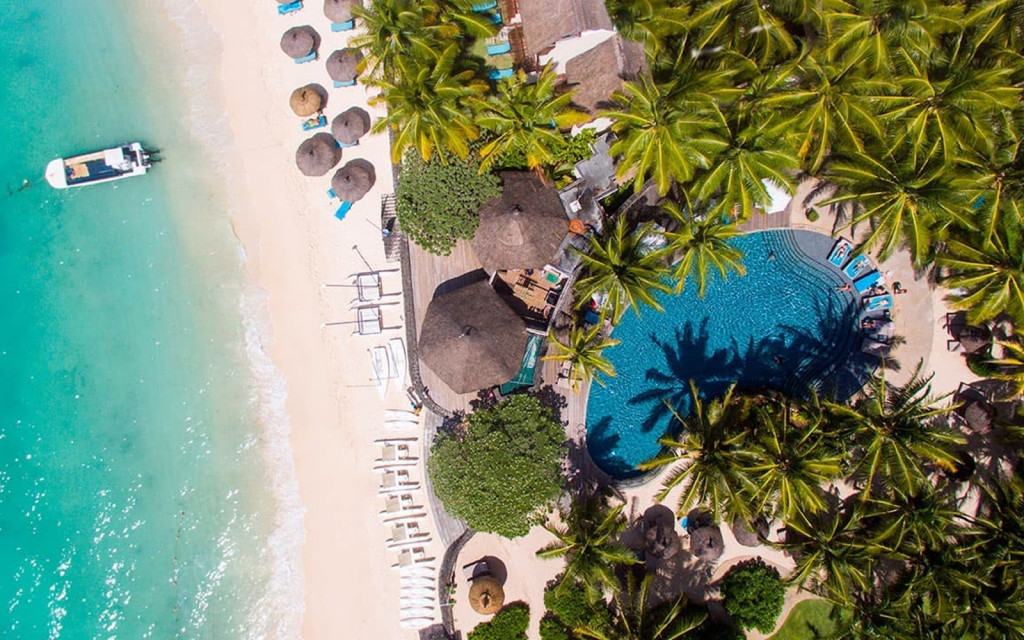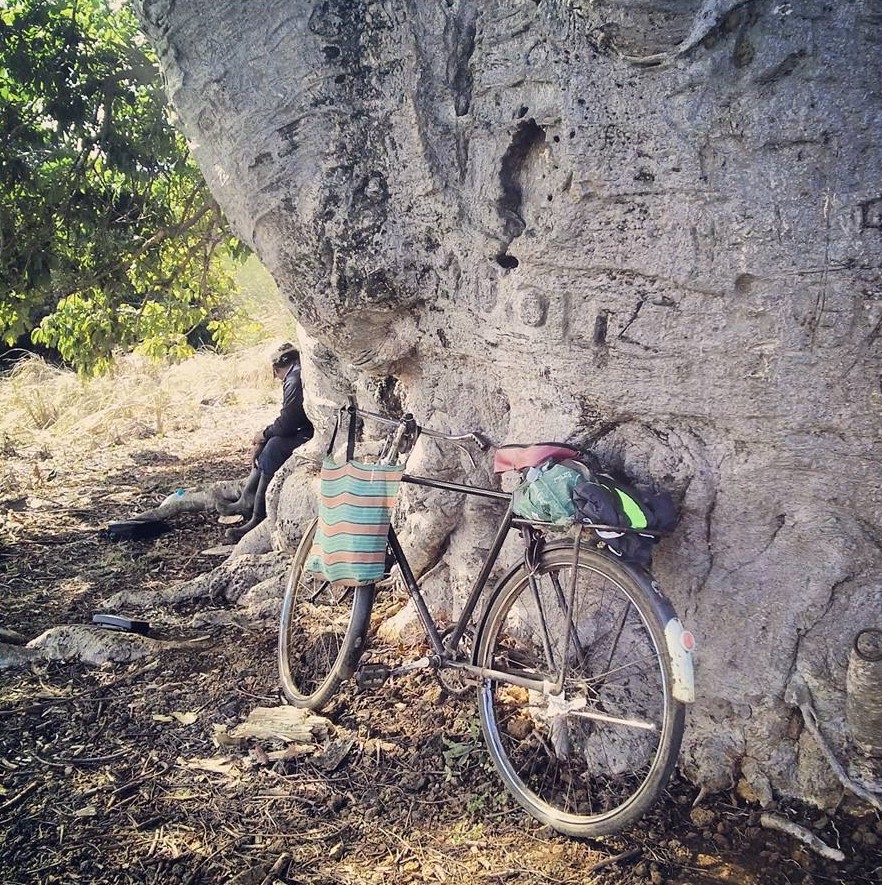 Bike rentals & guided excursions
Cultural tours on electric bikes to discover:
Chamarel (SW)
Le Morne (SW)
The wild South coast (S)
Mahebourg, the 1st Port of Mauritius (SE)
Mountain biking excursions to:
Roches Noires & Bras d'Eau National Park (NE)
The Southern cliffs and unspoiled beaches (S)
The Black River Gorges National Park (SW)
Mountain Bike rental at Calodyne (N)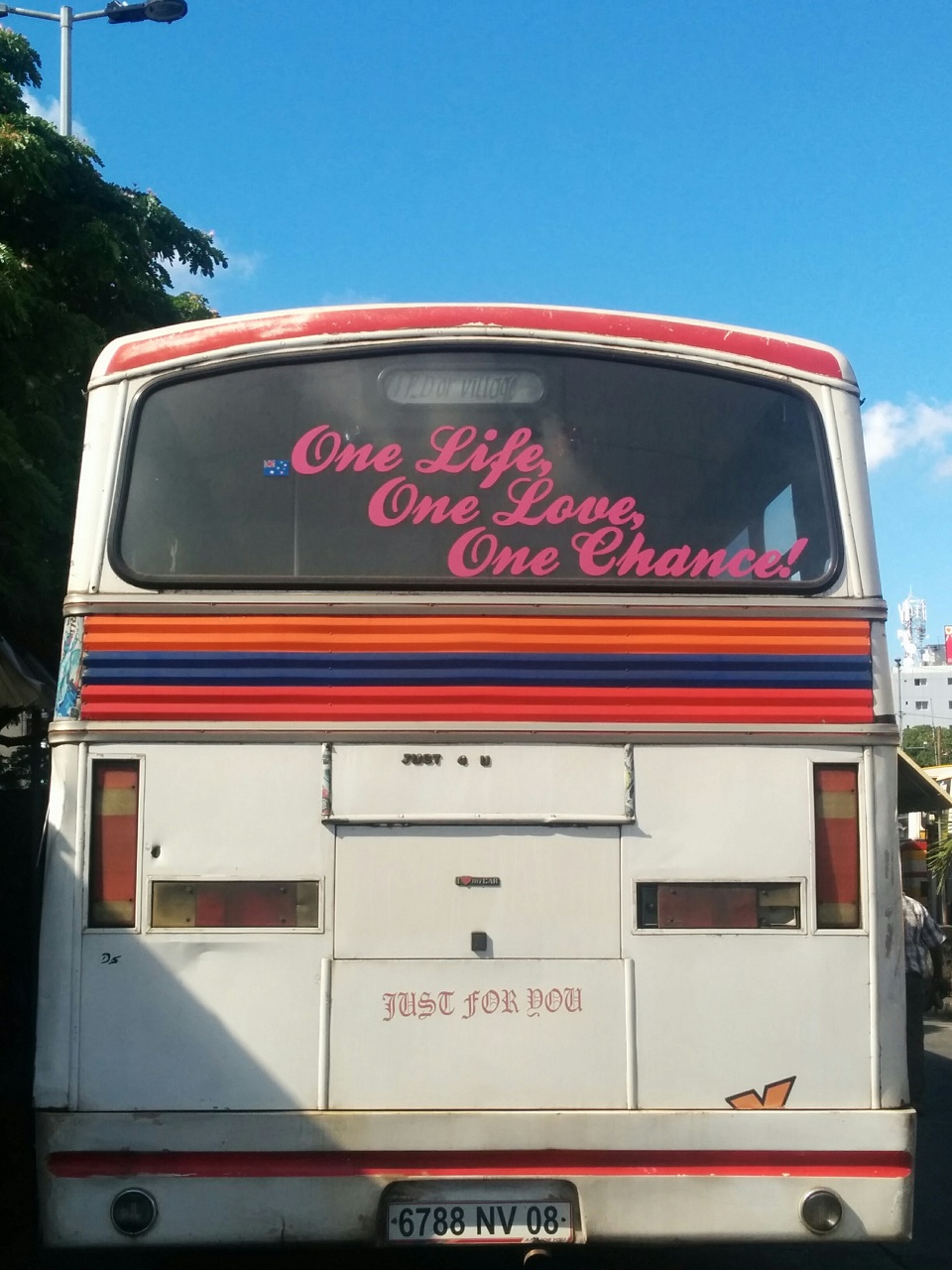 Bus routes, lines & timings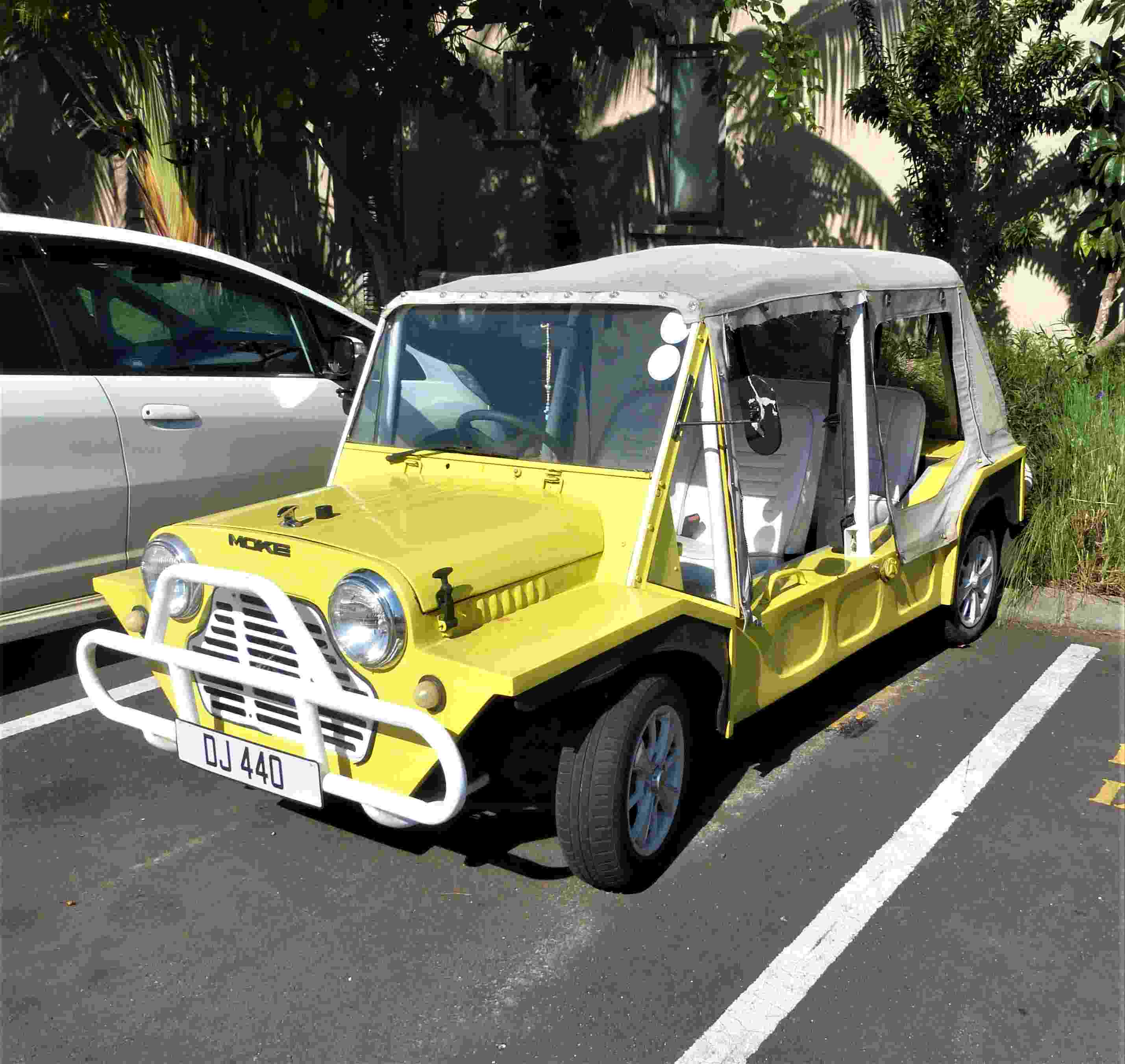 Car rental & transfers with driver
Rent your car with us today! Our services include:
Automatic or manual gear
Delivery and pick-up at your Hotel or the airport
3 insurances: a) driver & passenger, b) vehicle c) its equipments
Air conditioned
Baby seats, seat boosters and GPS upon request
or well, book your transfers with a driver:
Airport transfers
Half-day chauffeur service (4h)
Full-day chauffeur service (8h)
Mini vans for 12 people
Mini bus for 20 or 30 people
Private coach for up to 37 or 49 people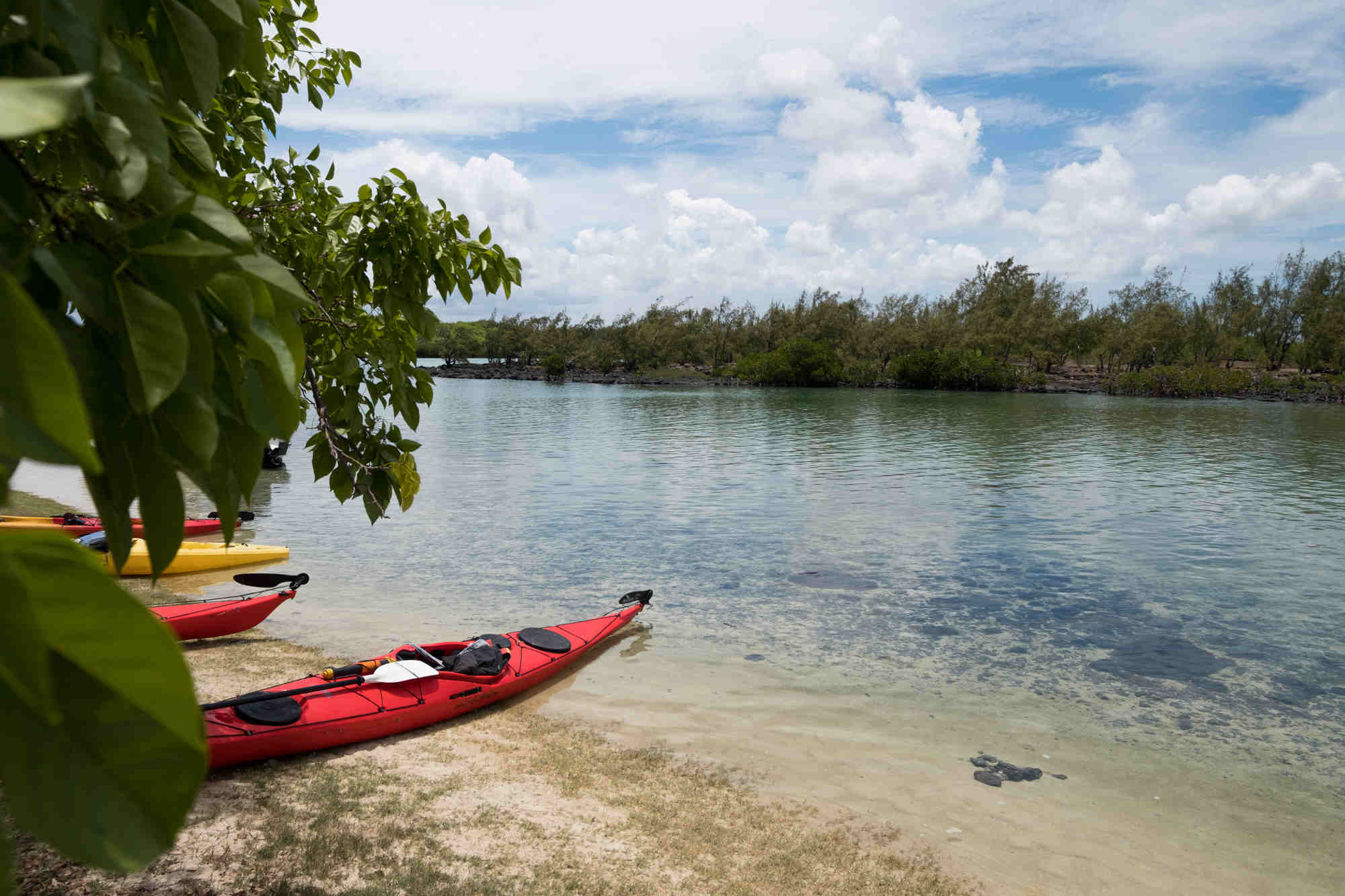 By sea
Sea-kayaking to:
Ile aux Benitiers (SW)
Ile d'Ambre (NE)
The basaltic cliffs and caves of Pointe aux Caves (W)
Sunrise & sunset excursions on Stand Up Paddle (SUP) in:
Tamarin River
Grand Riviere Sud-Est & waterfall (E)
Blue Bay Marine Park (SE)