Mauritius Bus Routes & Schedules
Your Guide to having the ride of your life in Mauritius!
Here in Mauritius, we ride buses. Not your ordinary tranquil ride…we are talking about those beautiful, noisy buses from the times of Independence…that are still traveling across the island.
Beautiful as authentic buses in Mauritius are individually-run and therefore they are folklorically decorated inside and proudly artsy on the outside with scenic paintings.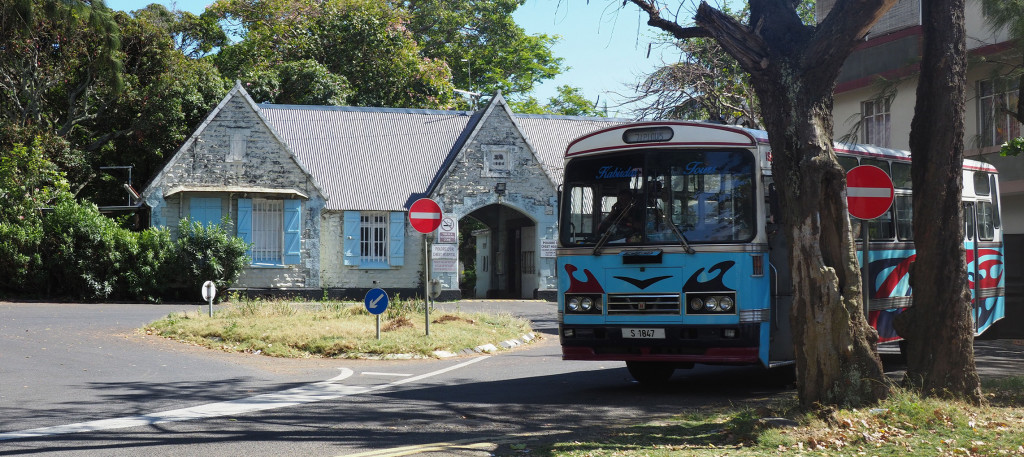 Bus Stops
You better get familiarized with those lonely poles by the sidewalk with an unobserved, little black or yellow sign. Those are the most common bus stops, although others will offer you a shaded sitting area. In any case, you want the bus driver to find you standing by the bus stop if ever you want it to stop by! We recommend you to ask a local where is the closest bus stop towards your destination. Some of them are no longer signalized and it is only people from the area who know where to wait for the bus.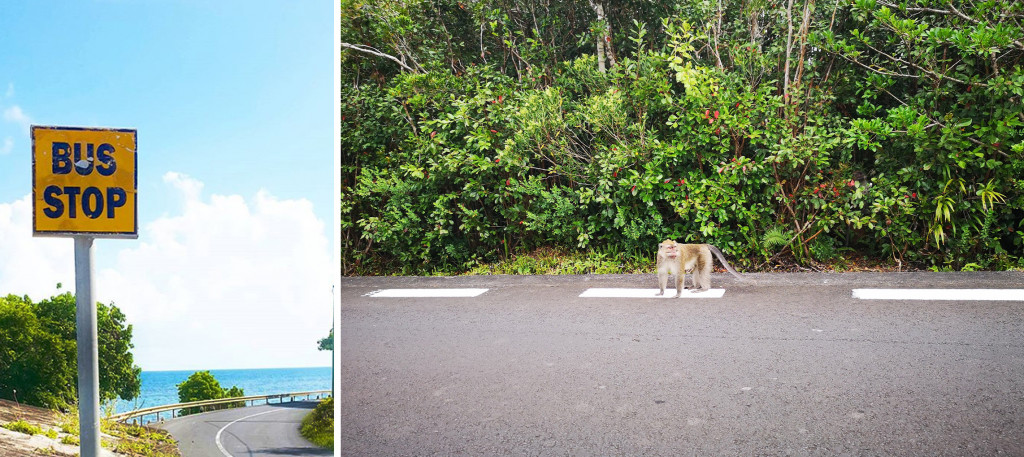 Local Tip
Our bus drivers can be easily mistaken for Fast & Furious movie scenes! They know these roads like the palm of their hands and can drive pretty fast when the road is clear. Be sure to wave your hand as you spot the right bus coming towards you (they have the destination name on the top right side of the window) so you don't miss the ride!
Bus Stations
For longer trips, you will probably need to connect in a bus station, where a pool of companies send buses to other areas of the island. It is also a renown spot to indulge in local street food and arm yourself with delicious treats before hopping on the ride.
There are two main stations in Port Louis, the Capital City: La Gare du Nord delivering buses to the North and the East of the island, and la Gare Victoria sending buses to the South and West.
Visit this website to find the route to reach your destination
Local Tip
There are two types of buses: Express and Standard. Express, as the name suggests, is a faster option as buses operates on highway routes, bringing you faster to your destination. However, if you feel adventurous (and have time to spare) hop on the Standard bus for a ride within the small routes!
Bus Schedules
Bus schedules usually run from 05:30 am to 20:0 pm, with some of them finishing since 18:00. So consider knowing the time of the last return bus when you go out. It's difficult to determine the exact time that a bus will pass by, but consider that popular routes (towards Port Louis) pass every 15 minutes and the less popular ones can take up to an hour.
If you know your bus route number, this website tells you its exact route details and schedules
Local Tip
Bus schedules can be slower in public holidays and on Sundays. So ensure you are well informed before planning your itinerary. Locals or your accommodation host will be happy to guide you.
Prices
Prices vary from Rs 18 to Rs 36 depending on the distance of your trip. Once you are in the bus, the ticket collector will come to you to do the charges. Make sure to keep the small paper receipt until your reach your destination, in case an Inspector demands it throughout the trip.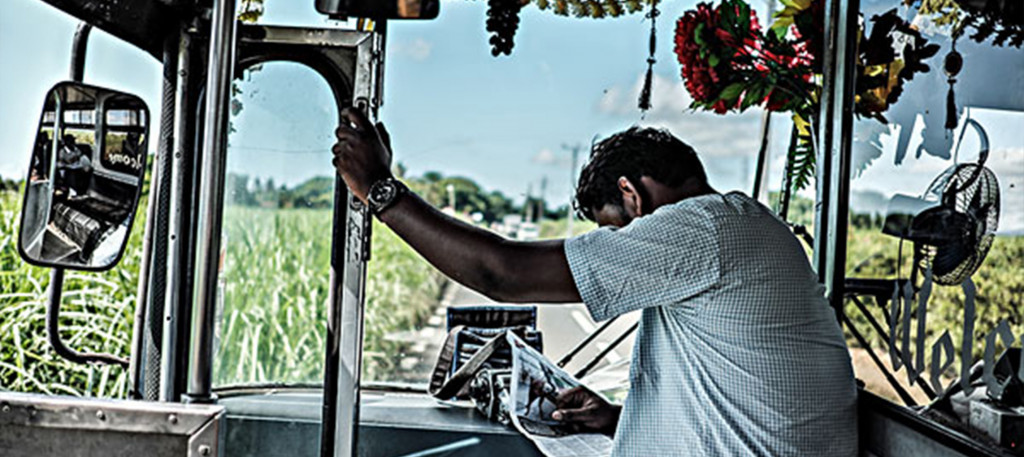 Local Tip
This is the best time to get rid of your coins (and ticket collectors love it gives them change). It is highly recommended to pay as near as possible to the amount. Ticket collectors rarely give change for Rs 200+ for a bus ride.
How to know where to drop?
You will soon realize that bus stops are not named or mentioned, so you need to ask the ticket collector to tell you when to drop! They are familiar with travelers and always remember it, just keep an eye on him/her. When they give you the signal of "next one you drop" ring the bell for the driver to know.
Local Tip
The bell (we told you it was a folkloric experience!) looks like a doorbell. Locals usually give a heads up to the driver by ringing the bell 50 m before the bus stop, so he can slow down. Once you push the bell to notify of your stop, you will hear a buzzing ring and that would be enough. As a best practice, priority is given to passengers getting out of the bus, before new passengers come in. Same goes while waiting for the bus. The ticket collector will inform you if people are coming out, so be sure to wait for his signal.
Last but not least
Is it safe?
Let's say it's the Fast-and-Furious kind of safe. Yes, they drive sometimes like crazy and yes, some of bus' machinery shakes, but 75% of Mauritians take those buses daily and still make it to work alive 🙂 Take it as a travel experience to test out your venturesome heart!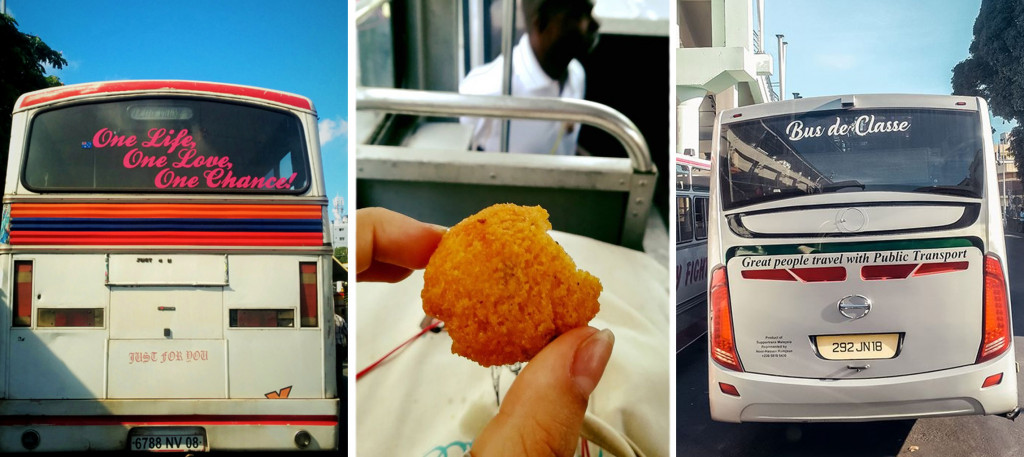 Please follow and like us:
Comments
comments