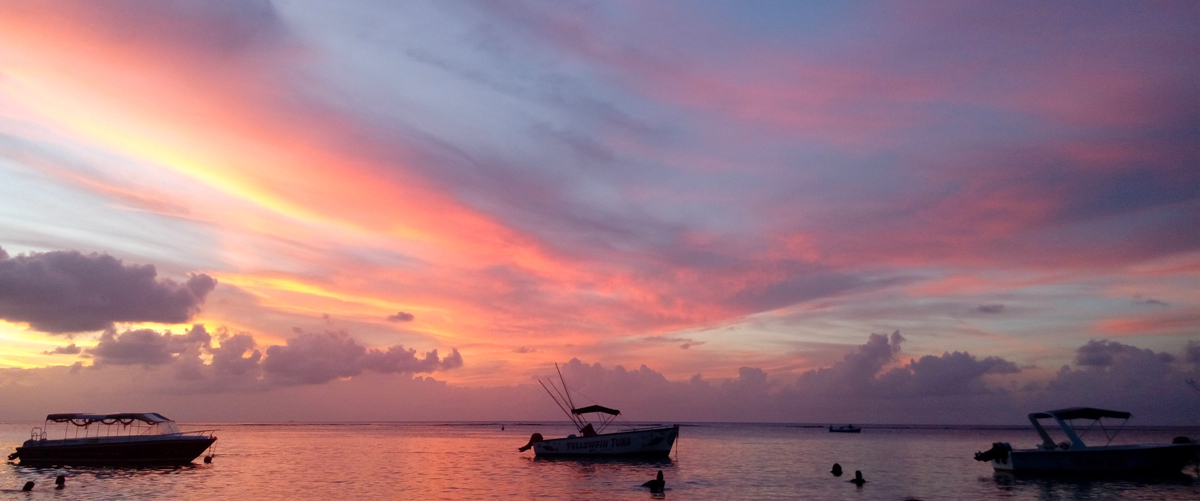 Mauritius Conscious
Mauritius Conscious is a heart-made travel company that specializes in providing sustainable travel experiences to visitors and residents of Mauritius.
Our business started when a Mexican with a dream to re-shape travel practices met a Mauritian with a dream to change positively his country. Romina and Gerald both worked in Hospitality in different countries, just enough to realize the positive and negative impacts that the travel industry may have on local communities and the environment.
They decided to quit their mainstream jobs and start something meaningful of their own. And so they met in Mauritius, where they joined their skills on Development of Sustainable Tourism and Digital Marketing to build a new project together.
Mauritius Conscious was created from the belief that, to aim for a long-lasting, unique destination, we ought to change our spending behaviors in the present; to become more conscious about their consequences.
Many thanks for your choice
Sincerely,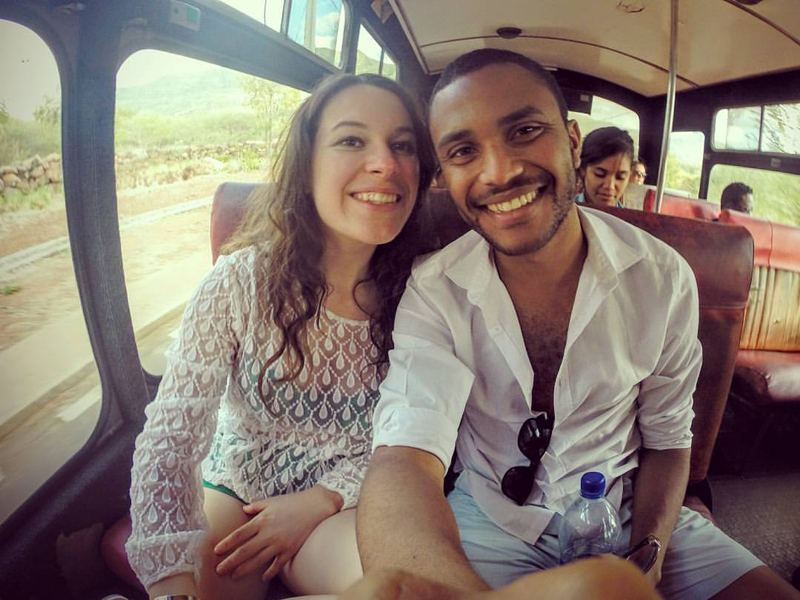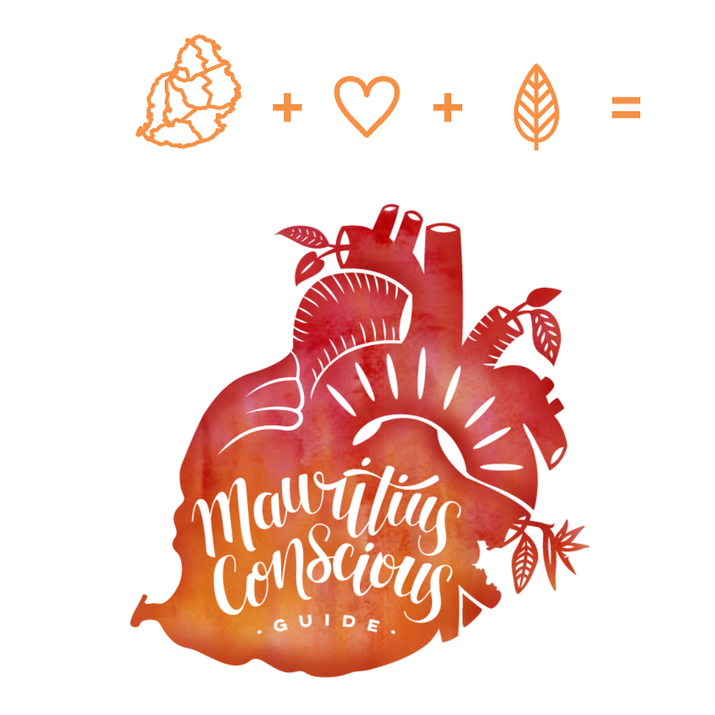 CONSCIOUS… HOW?
All Mauritius Conscious holiday providers have been assessed with our Conscious Travel Assessment: an evaluation demanding evidence of their usual practices and engagements, with the aim to validate their efforts towards sustainability.
Through our site-visits, businesses are examined in 12 different criteria concerning their direct operations, covering environmental, social, economic, ethical and authenticity aspects.
All in all, a Conscious Partner strives to offer a better place to live in, for locals and for travelers. Distinguish them around Mauritius with their Conscious Travel Seals:

OUR CONSCIOUS COMMITMENTS
Every trip we plan is unique in its own way, but one thing they all have in common is their anchor to our Sustainable Travel Policy; the set of values, guidelines and strategies that shape all our experiences. These are some of the things that make us different:
1. We are committed to offer authentic holiday products with a direct link to Mauritian culture, heritage or history.
2. We are committed to offer CO2-free alternatives to commercial tourist activities along with public transport routes to reach them, as part of our carbon offsetting plan.
3. We are committed to defend animal welfare, discarding activities depriving animals from their natural rights (walk with lions, crocodile park) or invasive to their natural habitats (swim with dolphins).
4. We are committed to shape conscious trips that destine a minimum of 15% of the revenue generated to local micro-enterprises or NGOs.
5. We are committed to promote a conscious network composed of at least an 80% of small and medium enterprises (max. 250 employees) set up independently and run by the local community.
We had a great time in Mauritius, thanks to Romina, who is one of the few travel agents that actually really care about the well being of their clients. (And also about the well being of the island itself.) She is also incredibly fast with organizing things last minute. And thanks to our hiking guide JB, a great and big hearted guy, with so much knowledge and so much humour.
So if you want to travel in Mauritius, contact Mauritius Conscious, you won't regret it. That's quite impossible.

I had a mixed bag of travelers, I.e An adventure lover, a young kid, a teenager and a safety conscious lady. To have a wonderful vacation covering the interests of all members was a challenge in itself. But, Mauritius Conscious ensured that the itinerary was designed with absolute perfection so that everybody's priorities were addressed. On top of it, it was a very professional yet flexible service that made the experience even more exciting!

We had an awesome experience with Mauritius Conscious! A highlight was when we explored a family's organic farm where we got to pick all the fruits and vegetables that we subsequently cooked and ate with the couple. They grew the most delicious fruits (and they sent us home with beautiful passion fruits!!) Every tour we went on introduced us to new layers of Mauritian history and culture.

From the first moment we reached out to Mauritius Conscious it was a pure pleasure. Romina contacted us directly via WhatsApp which was super convenient. We had a couple of nice chats and she arranged everything according to our wishes and situation. Since we were traveling with a 1-year old the accommodations were superb so were the activities we did. The hike to Le Morne is a definite must and the guided family walk through Bras d'eau was super interesting, we really learned a lot. Finally we got to know Romina in person and went for a sundowner at the rooftop terrace in the Mystik hotel which rounded up the whole experience.
Double thumbs up and good luck for the future. Thanks a lot for everything!

Thanks to Romina we could make the most of our little time on Mauritius! She went with us through every detail and listened to all our needs to make our holiday spot on, letting us get to know the authentic side Island being conscious of its environment and inhabitants. Couldn't have asked for more!!

My sister and I had the chance to spend two weeks exploring the Island with Mauritius Conscious and we truly appreciated the experience. Each activity we did was lead by one or two local guides that provided us with very fascinating information about the place, its tradition, culture and people. Through them, we got to become closer to Mauritians and discovered the country from the inside out. We got to explore the ocean (diving and sea kayaking), the mountains and sugar cane fields (mountain and e-bike), and the local places and villages (guided visit of Poudre d'Or). All of it was a truly unique experience that we would recommend!

There is just one word to describe my experience with Mauritius Conscious: AMAZING! The team was very kind and ready to help me with my planning in this beautiful country. I'm a student who wanted to do a trip full of adventure on my own. They made a perfect plan for me and when some things changed, Romina rearranged everything without any problem.

Our holiday is not finished yet, but we are already satisfied 110%. We've not only visited interesting places and did our favorites activities in a wonderful island; the nicest thing is that thanks to Mauritius Conscious we met beautiful people that let us feel a little bit Mauritians and less tourists. Thank you very much to let us live that feeling!

I have to admit I am AMAZED! Thanks to MAURITIUS CONSCIOUS who showed me the real Mauritius. Romina and Gerald were the best planning my trip and I will totally recommend you to book through them and follow their advise and good vibes if you ever visit the island. I will definitely come back to keep exploring Mauritius. There is so much to see and these guys can make it a 100% eco-friendly trip!

Had a lovely experience with the people from Mauritius Conscious. Definitely the people to go to to learn about Mauritius, aside all the crowded tourist experiences!

They pushed my holidays to a new level.
Mountain biking in forests, exploring caves, kayaking through mangroves, good connections to nice guest houses, tips for beaches and hidden spots. They helped me many times with quick responses to my questions. I absolutely like their concept and totally recommend these guys! Mauritius needs you! Keep up the good work.

An eye opening experience. Mauritius Conscious gives the perfect combination of interaction with locals with the extra spice of being conscious of our effect as tourists on the environment. Ubuntu is core principle they practice without even knowing.
Sorry, no results were found, search again?