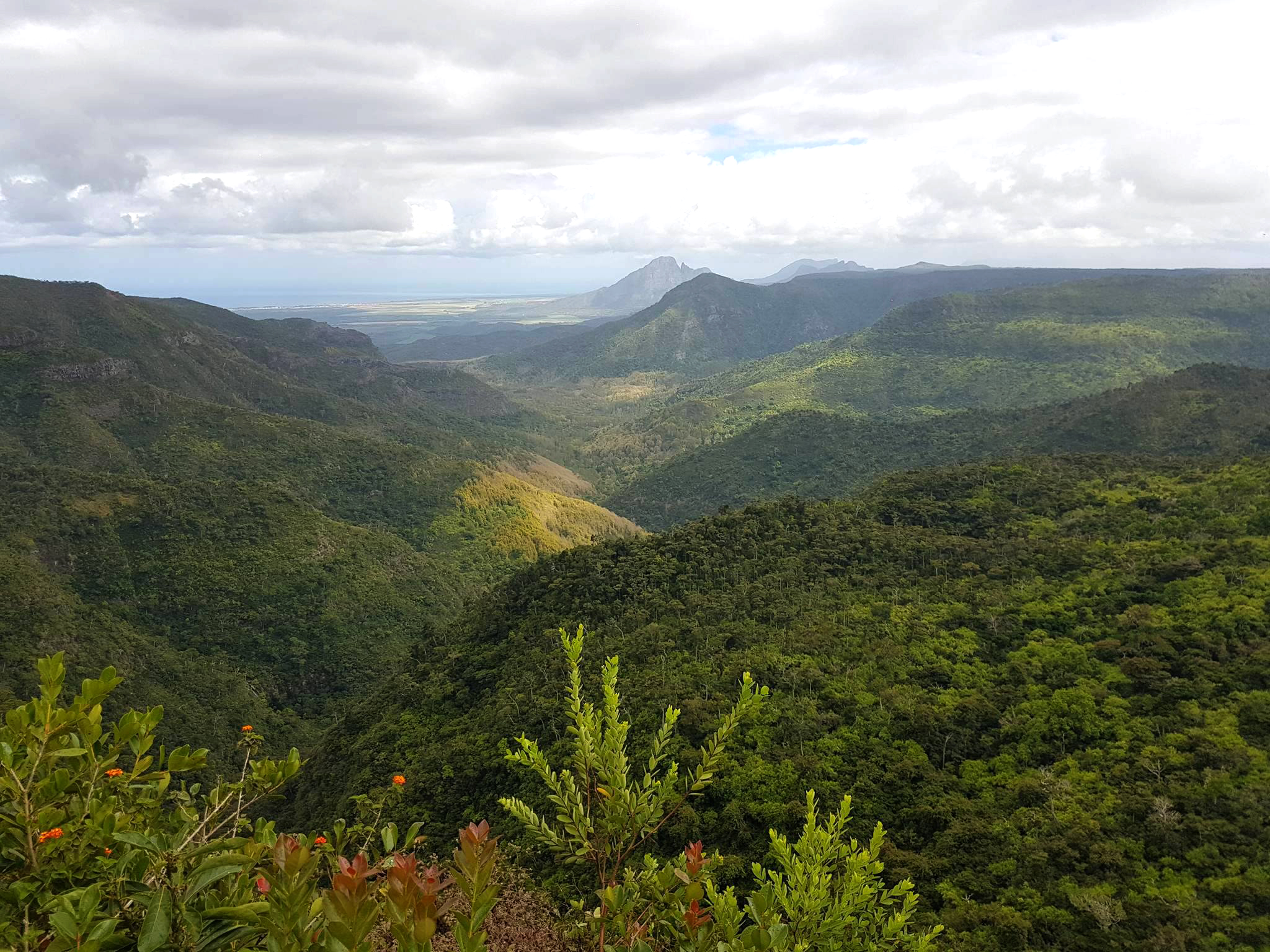 Discover the West
Adventurers' paradise
Accommodation
7 nights in a Boutique Guest House
5 experiences
National Park, ocean, waterfalls, river & capital city
As from
Rs 31,180 pp
(€ 780 pp)

Length proposed
7 days
*custom-made to your needs
Great for
 Friends & couples 
Canyoning adventure in the beautiful 7 Cascades

Our local, intrepid guides invite you to a fantastic experience in one of the most beautiful places of our island. You'll be taken for a river trek, jumping into plunge pools and abseiling waterfalls. You'll be accompanied by a professional team and equipment at all times; life jackets can also be provided if you needed so – it is no essential to be a swimmer.

Half-day excursion (9:00 – 13:00)
2 abseils of 25 and 10m
Optional jump of 6m into a basin
50% of time in the water
15 minutes hike of steep slope on the way back
Includes lunch

Stand Up Paddle cruise at sunrise or sunset 

Enjoy Tamarin' s most romantic hours during a stand up paddle (SUP) excursion up the Tamarin River. Let the gentle sun caress you while contemplating painting-like views of green-necked ducks flying off the mangroves. The sound of crashing waves will follow you while Julien shares stories of the area and its fauna and flora like a true, proud guardian of his heritage.
To wrap up the experience, your guide will invite you for home-made refreshments and snacks on the beach, where you'll wave good-bye to a great day on the most Mauritian way: Phoenix beer in one hand and happy dogs running all around!

Half day excursion (7:30 or 15:00)
Easy level
Includes a light breakfast or aperitif on the beach

A culinary and historical tour of the capital city by foot

Wandering Port-Louis' narrow, cobblestone streets is like traveling back in time. The old black stone
buildings, traces of a colonial past. As you leave the main street and wander through the side streets (narrower but not less crowded), you will notice distinct smells: spices, incense, deep-fried dough, exhaust, and seawater. Experience the Mauritian way of living by sampling typical Mauritian dishes: steamed dumplings in succulent broth, rotis – Indian crêpes filled with cooked vegetables and spices, grilled peanuts dyed pink, and gato pima, deep fried chilly cakes.

Half day tour (9:00 – 12:00)
Mondays, Thursdays or Saturdays
Inc. sampling of Mauritian street food and water

Scuba diving discovery of the west coast


Our trusted friends in Flic en Flac still run the Diving Centre from the house of the founder, who
discovered quite a few fish species in Mauritius that today carry his own name. We collaborate with them because they work to share their passion for the ocean rather than just to run a business – you will notice it in their devoted service and their small capacity boat that they never overload.

Half day experience
Available for beginner and qualified divers
Groups of 2 – 8 divers
Inc. scuba diving gear and civil liability

Hiking Le Gorges National Park


For beautiful and diverse viewpoints of the National Park, its lush mountains and the west coast with its piercing blue lagoon. The Black River Gorges is one of the few places with prevailing Mauritian native forest, ideal to spot endemic species such as the echo parakeet and the Mauritian kestrel. Mostly shaded and muddy woods.

Half-day excursion (9am – 1pm)
Medium – hard level
YOUR CONSCIOUS ACCOMMODATION:
Vanilla House, Riviere Noire

Located in the charming Vanilla Village, Vanilla House assures you a 360° experience of Mauritius. Within this sanctuary you will be able to source your daily dose of healthy juices from their juice bar; an array of ecotourism activities in the nearby area; a mini-market with fresh local produce and the loveliest offer of local handicrafts, 100% made in Mauritius. Vanilla House is ideal for travelers looking for an authentic experience of Mauritius, comfort & hospitality included. Its privileged location in the region of Black River allows you to enjoy the beaches, mountains and picturesque villages of Le Morne, Chamarel and the Black River Gorges at a short bus ride. The Guest House counts with 9 en-suite rooms, all fully-equipped with a kitchenette and an independent bathroom.
56% Mauritian ecotourism entrepreneurs
24% Women-led, social tourism company
20% Family-run Diving Centre