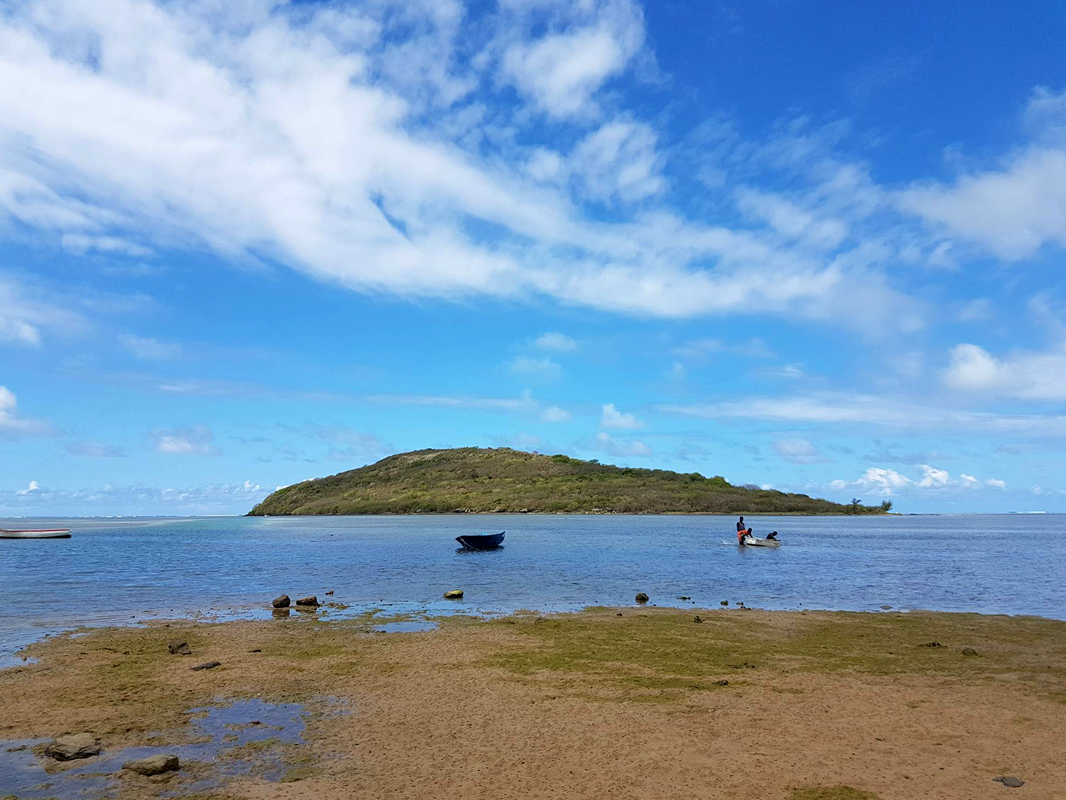 Mauritius with kids
Learning and wildlife experiences
Stay
In a historical house and glamping eco-tent
Experience
Fun & educational experiences

As from
€1,898 pp + 1 child
Length proposed
10 nights, 11 days
Great for
Families & friends
ABOUT THIS TRIP
With its lush forests, colorful villages and safe, calm lagoons, Mauritius represents the perfect playground for kids eager to have fun and parents longing for a relaxing family trip. In this kind of journey, our proposed accommodation options make up for a lot. You'll stay in an eco-lodge with plenty of ecotourism activities available for kids and in a historical creole house with its own mini farm. You will enjoy family-bonding activities where no one is left behind, taking you further from the beaches to discover Mauritius' cultural and natural gems. This trip represents a fun way for your family to learn about mangroves, corals and heritage conservation through soft adventures.
TRIP HIGHLIGHTS
11 days in Mauritius with family car rental
Historical home & eco-lodge stays
Family friendly treks
Wildlife viewing
Capital's treasure hunt
Handcrafts with Mauritian artisans
Day 1: L'Auberge de St. Aubin
A traditional, 4-room colonial house in the authentic South, where you'll experience the way of life of 1810 in Mauritius (with running water and wifi this time!). This gem of cultural heritage is located within the Domaine de St. Aubin, with its kid's farm & playground, artisanal rum distillery and vanilla plantation open for visits.
Family room (2 adults + 2 kids)
Includes daily breakfast and dinner everyday
Day 2: Zip-lines across mountains in the wild South
Fly through 6 wires adding up 1.5 km in the air, crossing mountains and above Riviere des Galets. You'll be welcome back to land with an authentic Mauritian lunch. Enjoy the rest of the day in this beautiful ecotourism reserve, in its gardens or by the lake.
Day 3: Family beach walk on the South coast
A slice of untouched heaven. Our guide will invite you for a beautiful coastal trek that will fascinate you with kilometres of unspoiled beaches and basaltic cliffs: the perfect balance between an adventurous and sandy scape. Our guide will walk you through the famous spots of Le Souffleur and Pont Naturel, passing through small forests and virgin beaches
Day 4: Fat-bike tour in Wolmar Reserve
A sweet biking tour for the whole family. Bike into the wild of this natural reserve and get the chance to spot wild boars, deer and geese while learning about the history of the Domaine related to coal merchants. Inc. lunch and baby seats.
Day 5: Family Hike in the Ebony Forest Reserve
The guys at the Ebony Forest Reserve have done a great job at re-populating 60 hectares of forest with the flora and fauna that used to prevail in our island before humankind landed on it. In this guided family excursion, a knowledgeable guide will bring you through the Flycatcher raised walkway (1.3 km), where you'll admire the endemic forest and living creatures of Mauritius. A safari jeep ride will take your family up to the Sublime Point, a jaw-dropping viewpoint facing the whole west coast of Mauritius. Your visit includes a locally-sourced lunch and the planting of an endemic tree.
Day 6: Otentic Eco-tent
Glamping experience between mountain and river, in the most eco-conscious and original way. Expect dry and cozy nights thanks to the well-equipped and elevated tents, and enjoy an array of ecotourism activities in this privileged location. Every tent counts with a private bathroom.
Includes daily breakfast, daily shuttle to Ile aux Cerfs, mountain bikes & Stand Up Paddles
Day 7: Visit to Ile aux Cerfs
Take the early boat trip to visit Ile aux Cerfs
Grab a stand up paddle board to visit Grand South-East River waterfall
Day 8: Treasure Hunt to discover Port Louis with kids
We have turned Port-Louis into a giant playground, suitable for the younger and older children. With a game book in hand and an important mission to accomplish, they will plunge into a captivating city-scale game track. An overview of the architecture, history, religions, languages spoken in Mauritius, cooking and medicine… It's a full and fun experience that your family will always remember.
Day 9: Sea-kayaking to the isolated Amber Island
Paddle your kayaks across the lagoon up to Amber Island, where you'll navigate through canopies of mangroves and enjoy a snorkelling session in its natural aquarium. You'll land in the island to explore its ruins and surroundings, and enjoy a local energy snack with your intrepid, local guides.
Day 10: Basket-work immersion with Mauritian artisans
Fabiola, our ever-smiling host, decided to revive the dying craft of vacoas braiding several years ago. Today, she will teach you how to braid dried leaves of "vacoas", a palm-like tree. You'll participate in the whole process: slicing of the leaves, weaving, and finishing to create your own unique vacoas work, a small box or a one-of-a-kind photo frame!
Day 11: Departure from Mauritius
Check-out from Otentic Eco-Tent (12:00)