Your conscious guide for vegan travelers on holidays in Mauritius is here!
From conscious tips to the best vegan-friendly places to eat, here is the guide for vegan travelers in Mauritius!
As a vegan, is Mauritius a bucket-list destination that you have always wanted to tick-off, but felt reluctant in booking ahead? We hear you. There is no better feeling than traveling to our dream destinations, even better when you do not need to compromise your dietary requirements.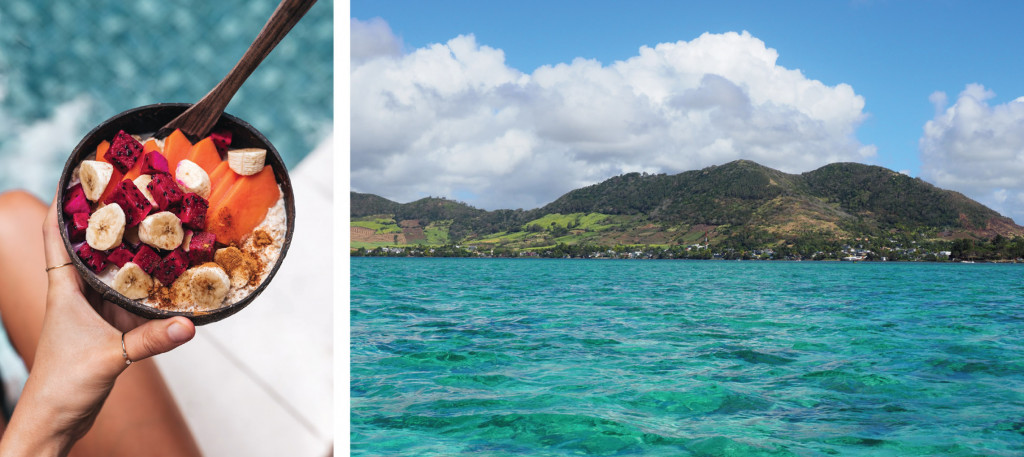 This stunning island tucked in the Indian Ocean has many wonders, and of them is it's cultural roots. Through history, Mauritius brought together a wide range of ethnicities and cultures. Today, we have one of the most richest cuisines nurtured by our colourful communities, suited for all taste-buds and even vegans.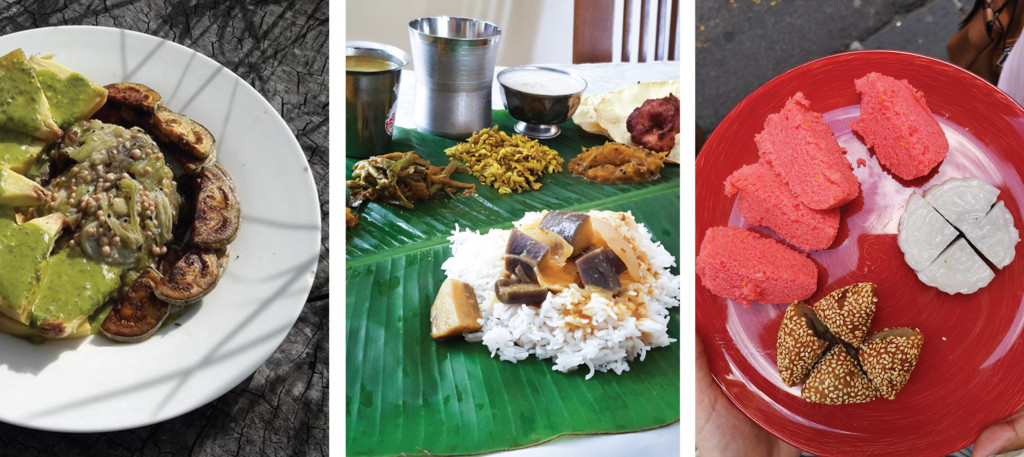 From local eateries to authentic restaurants, we are sharing our top spots to savour vegan cuisine across the island; the ultimate guide for vegan travelers on holidays in Mauritius!
Eat with Fingers
Eat with Fingers is a vegan restaurant situated in Grand-Baie. The dishes are heartily cooked by the happily married owners, Geraldine & Michael. The ingredients are locally sourced from the regional organic farms and zero-waste shops. They create recipes together and propose them on the menu. The menu varies as it is based on seasonal produce from Mauritius. However you may indulge in breakfast, brunch or lunch from Monday to Saturday.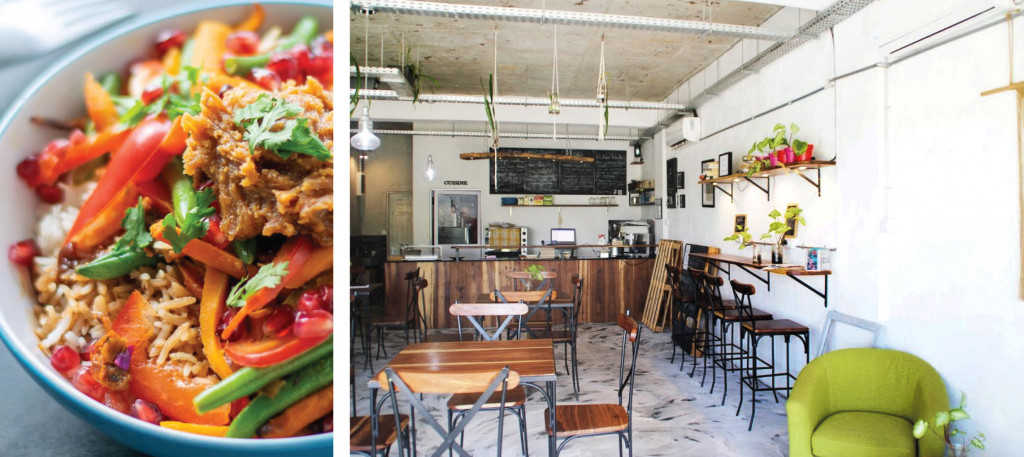 The interior decor of Eat with Fingers is inspired by it's cooking: Plant-based. The cozy restaurant is filled with luscious plants and handmade macrame. You get to chose your dish from the menu on the blackboard, and they also recommend to check the menu on their Facebook page (and save it to your phone) so they do not have to print them.
Eat with Fingers also boasts an array of delicious homemade smoothies and healthy juices. A true haven for vegans. We recommend the Goda Goda, which is an exquisite stir-fry of carrots, green beans, red bell pepper and rice. What makes this dish stands out is it's pomegranate and homemade peanut butter. Simply divine.
Le Bazilic
Our guide for vegan travelers in Mauritius wouldn't be complete without a coastal address! If you are on the look-out for authenticity, Le Bazilic is the place to set your anchor. This hidden gem in Mahebourg is well-known from the locals. Influenced by his cruise travels, the chef and owner Shivam brings a modern Asian twist to our Mauritian dishes. The little bistro-style restaurant is ideal for friends and families. We highly recommend to enjoy your meal upstairs, as each space is decorated with wit and travel memorabilias.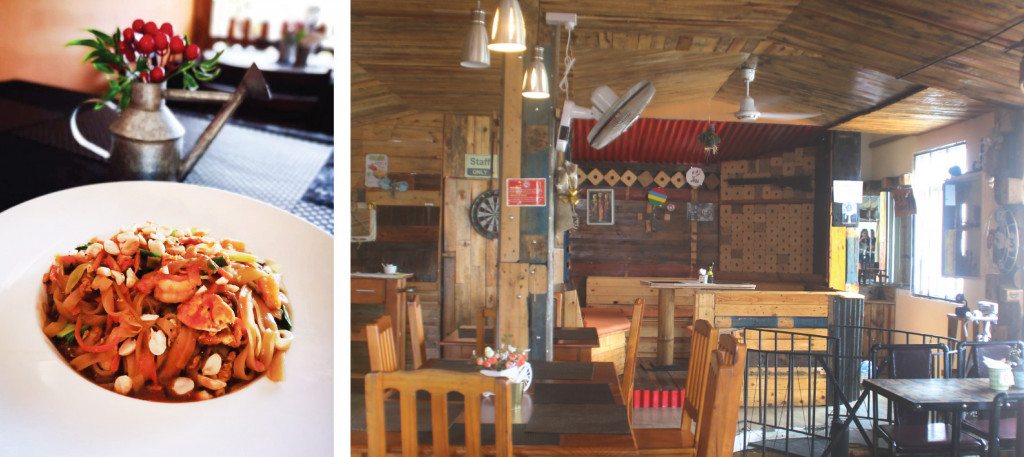 Le Bazilic has an extensive vegetarian menu which can be easily alternated to vegan delicacies. From homemade veggie burgers to vegetarian Pad Thai noodles, the dishes are scrumptious and best paired with a fresh, icy local beer! Do share your dietary preferences so he can cater to your needs, and make this authentic culinary experience a memorable one.
As the little bistro is located near the coast of Mahebourg, it is also very-known for live concerts with the locals! So stay tuned to their Facebook page so as not to miss those folkloric events.
🌱Conscious Tip
How about an immersive foodie experience, where you could pick your veggies and cook with local bio farmers? Staying true to our off-the-beaten path experiences, the guide for vegan travelers in Mauritius uncovers a hidden gem! If the idea of diving in a typical Mauritian farmer's life brings you joy, this is for you. Sadna and Manoj are a sweet couple that will welcome you arms wide open.
From the simplicity of their home to the richness of their homegrown produce, you will be in awe from their cooking class. On the menu, seasonal fruits, freshly made rotis and veggie curry! Through this experience you will learn the importance of recollecting mature crops, support a small family owned business and bring home a traditional Mauritian recipe!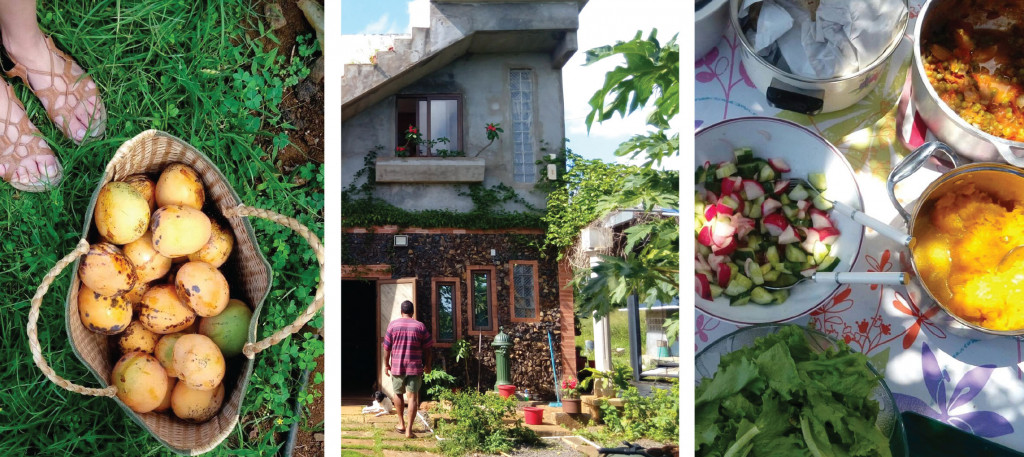 Looking to indulge in Mauritian vegan cuisine? Click Here to download our vegan-friendly sample itinerary, exclusively designed for you!
Mountain Glamping Lodge
Mountain Glamping Lodge is an ode to conscious traveling and sustainable agriculture. Those eco tents are set within the luscious mountains of the south-east of Mauritius. They are run with power and water from the natural resources neighboring the area and the same goes to the organic garden. The food is influenced from various ancestral cuisines, however the vegan dishes are cooked as per request. An example a typical vegan dish would be the home-cooked coconut eggplant curry.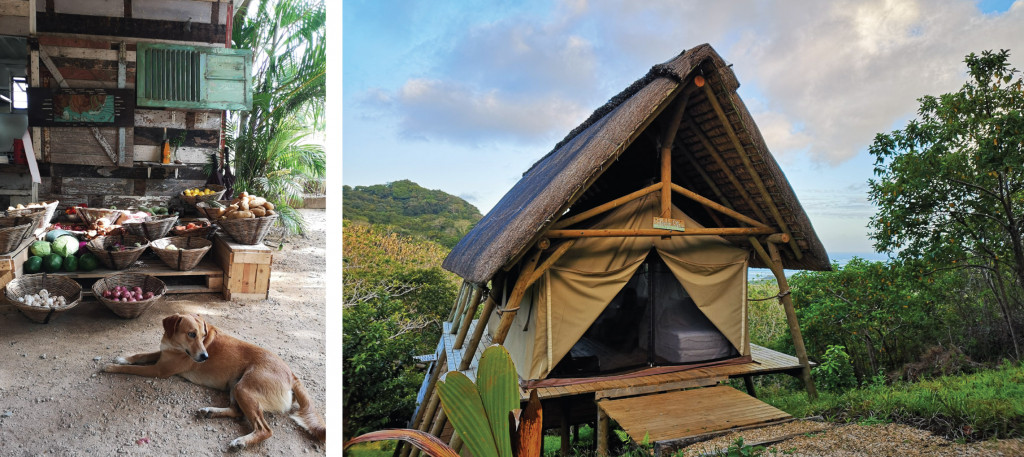 Did this sustainable glamping experience sparked your curiosity? Read more about it here!
 Street Food Mauritius
Keeping the best for last, the very heart of Mauritian cuisine lies in it's local street food. Most of our street food can be savoured along your island trips in Mauritius. However, if you wish dive right in the tastiness of all our cultural influences, Port-Louis is the place set your forks in! It has also been voted one of the best cities to eat street food worldwide by CNN! And guess what? Most of the delightful bites are vegetarian.
The street food culture is strongly rooted in Mauritius, you may find yourself eating with business men, students, elderlies or other travelers! Read more about our Street Food Dictionary here for the best food to indulge in.
Has our guide for vegan travelers in Mauritius comforted you in planning your vacation? Get in touch and let us design your trip packed with authentic eateries!
Please follow and like us:
Comments
comments