An amazing women-only travel experience in Mauritius awaits for the free-spirited female travelers in 2020!
In collaboration with Elle Voyage, we are thrilled to introduce our very first women-only travel itinerary, exclusively designed to support women-led businesses in Mauritius.
Are you dreaming to explore Mauritius and get to meet like-minded solo women travelers for this phenomenal voyage? Head this way to uncover our stunning female trip from 8th June to 17th June 2020!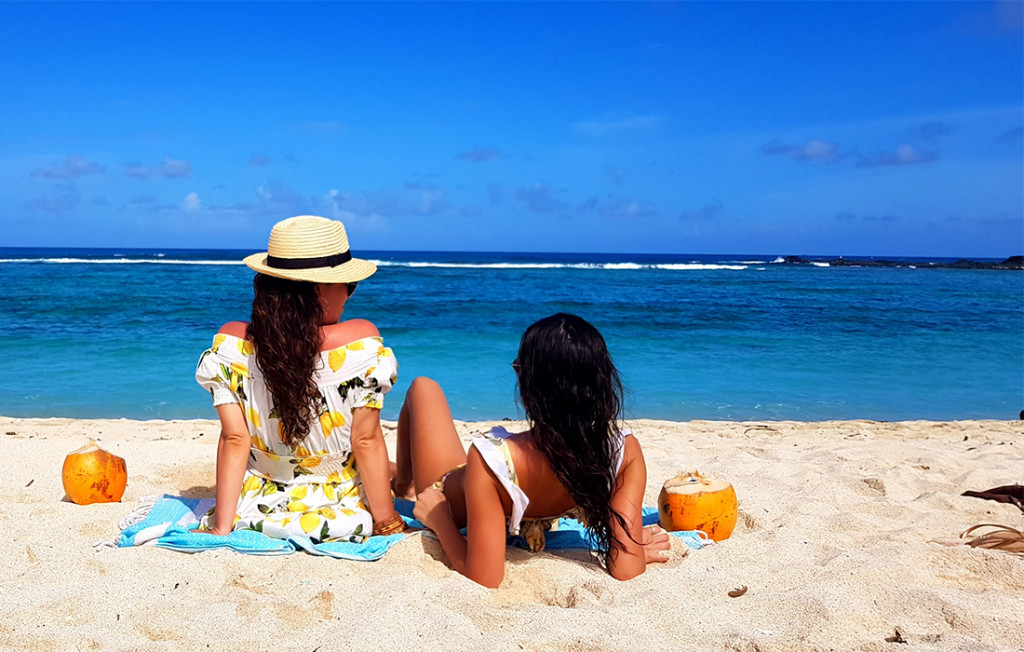 From the palm-fringed beaches to the luscious landscapes engulfing the gems of the island, Mauritius will capture your islander soul and nurture your adventurous heart.
As you set foot in Mauritius, you will experience the legendary Mauritian hospitality, through the kindness of the locals to the genuineness of your local hosts. Although the island is nestled in the enigmatic turquoise waters of the Indian Ocean, it's true gem lies within the richness of its cultural heritage.
From savoring the exquisite cuisine inspired by the multicultural communities to exploring the breathtaking vistas, Mauritius will plunge you into the heavenly sanctuary.
Day 1 : Arrival in Paradise
Your adventure begins as soon as you land in Mauritius. A private transfer will be waiting to drive you and the squad to an authentic guesthouse on the south coast of the island, just steps away from the beach. Kaz'alala is a unique bed & breakfast which boasts 4 homes, individually depicting the 4 colours of our national flag.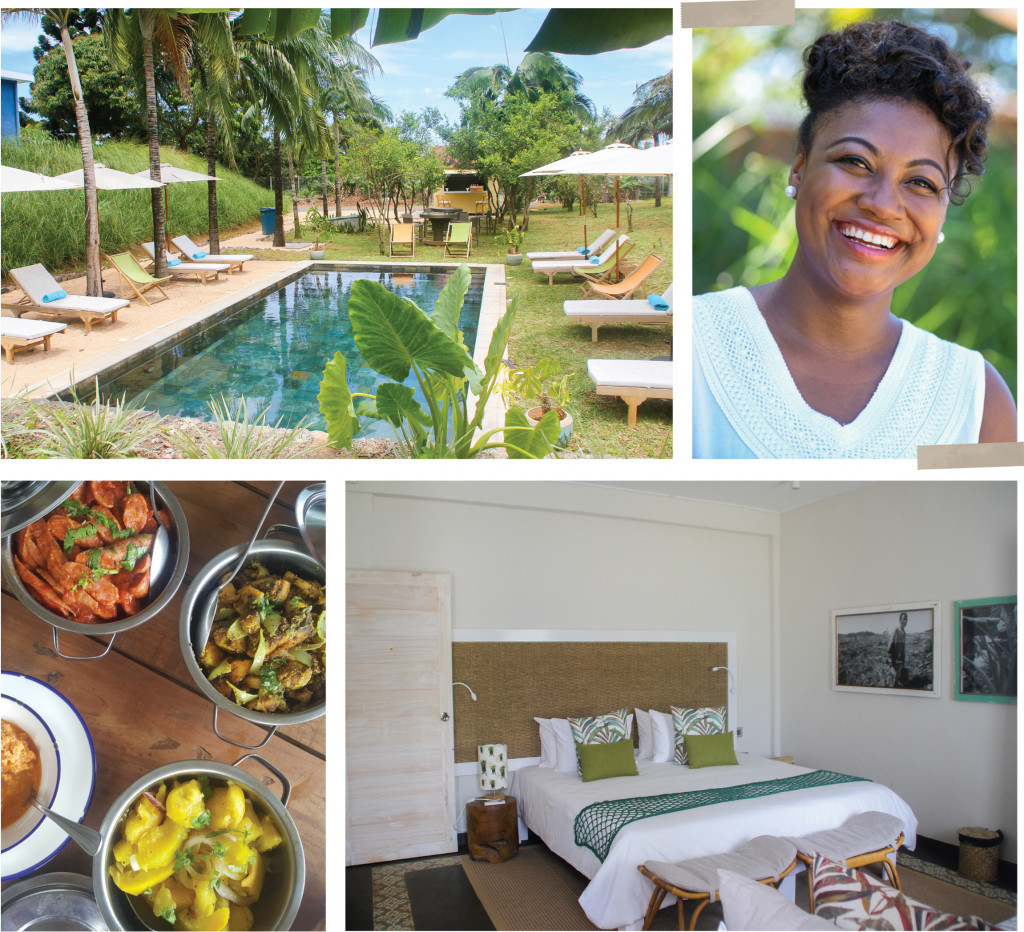 Upon arrival you will be greeted by Véronique, our amazing host born and raised in Rodrigues, the sister-island of Mauritius. Thanks to her avid sense of adventure, Véronique knows the hidden gems of Bel Ombre and will unearth those beauties during your stay in the region.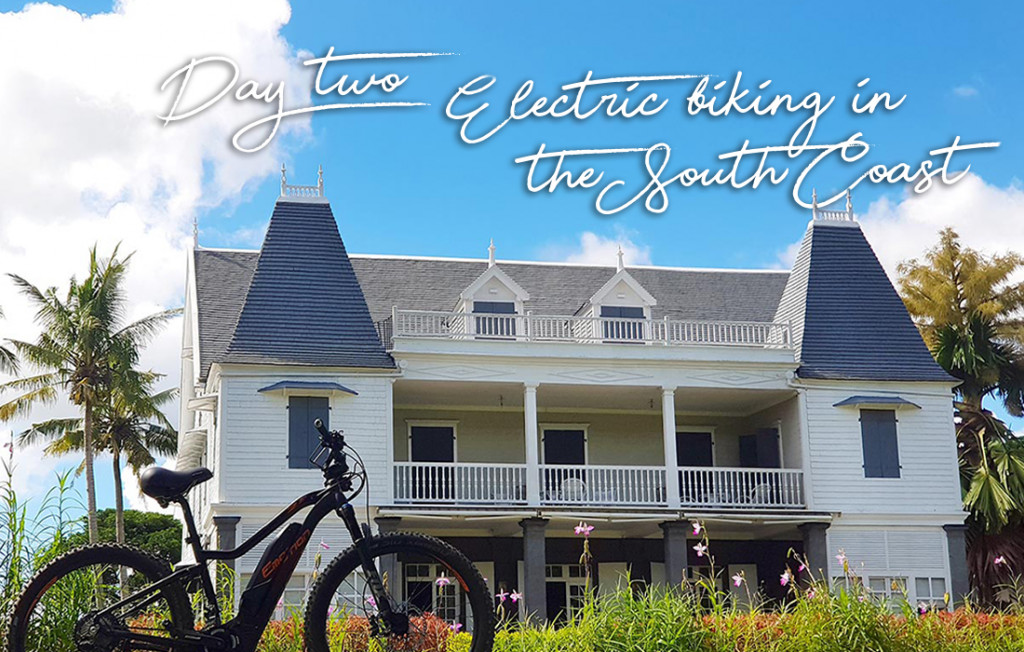 Day 2 :
E-biking in the South Coast
To mark the first day of your island explorations, we will immerse in the colonial history of Mauritius. Dazzling and pristine beaches of the south coast will be explored on electric bikes. Trust your female guides to ride within the breathtaking villages and mesmerizing coastal roads.
We will then stop at Mala's place, a kind-hearted lady from the neighbouring village of Surinam. Right in her home, her salon is transformed into an authentic Table d'Hotes experience, ready to ravish us all with local savours! Home-cooked delicacies ranges from samosas, chili cakes, soya rougail and her famous fresh rotis. Mala will show us the secret to rolling those rotis (hint, it is all in the hips!). As the evening will set, we will head back to our guesthouse and enjoy a leisurely time.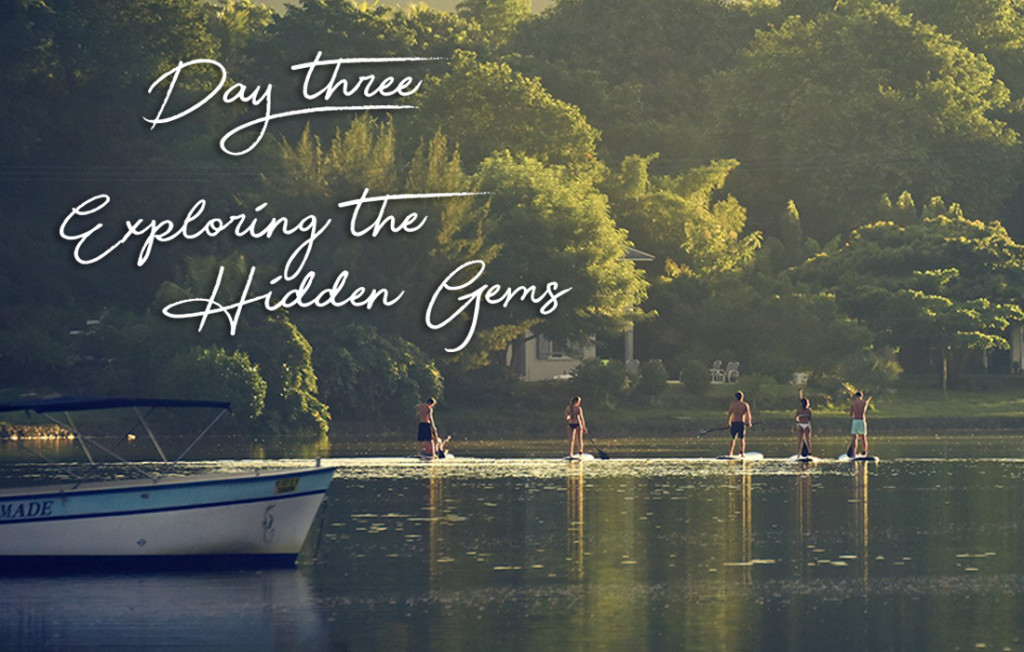 Day 3 :
Exploring the Hidden Gems
Set towards a peaceful sunrise with our unique stand up cruise experience! The enigmatic Tamarin Bay will slowly reveal itself, through its mountainous landscapes within the early rays of sunshine. Natasha, co-founder of Real Mauritius and our guide, will invite you to enjoy some well earned refreshments whilst relaxing on this gorgeous lively beach.
During your explorations with Natasha, you will get the chance to contribute to a greener Mauritius with the Go Clean Challenge – which is of course optional (but hey, wouldn't it be nice to contribute to a cleaner destination during your women-only travel?😉)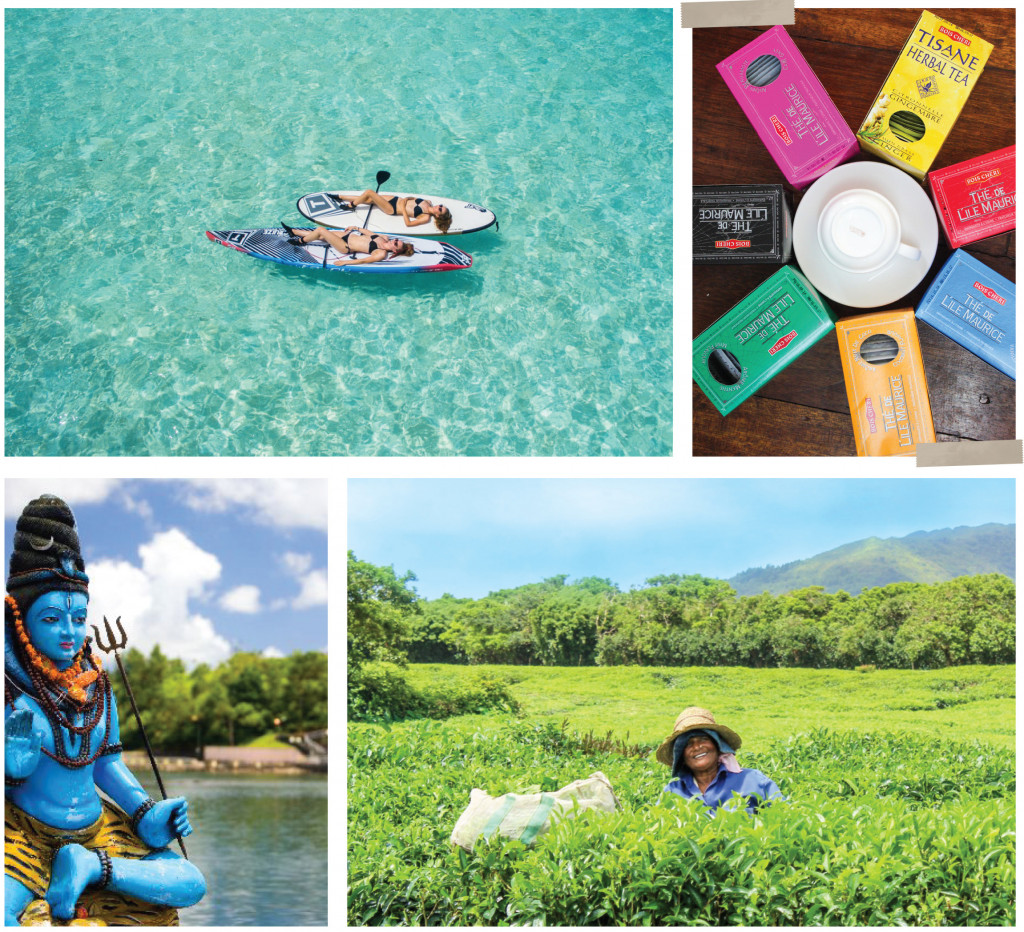 After your sandy adventures, you will head to the National Park and the magnificent Ganga Talao. Home to colourful temples and statues depicting Hindu Gods, this renowned spiritual place located near the sacred lake will leave you in awe.
A delicious lunch will be served at Bois Cheri, the local tea plantation. A guided tour in the estate will teach us the process of tea plucking, from the land to the teacup! We will have a short visit to the museum, uncovering the history of the old trade and its contribution to the Mauritian heritage, followed by a delicious tea tasting.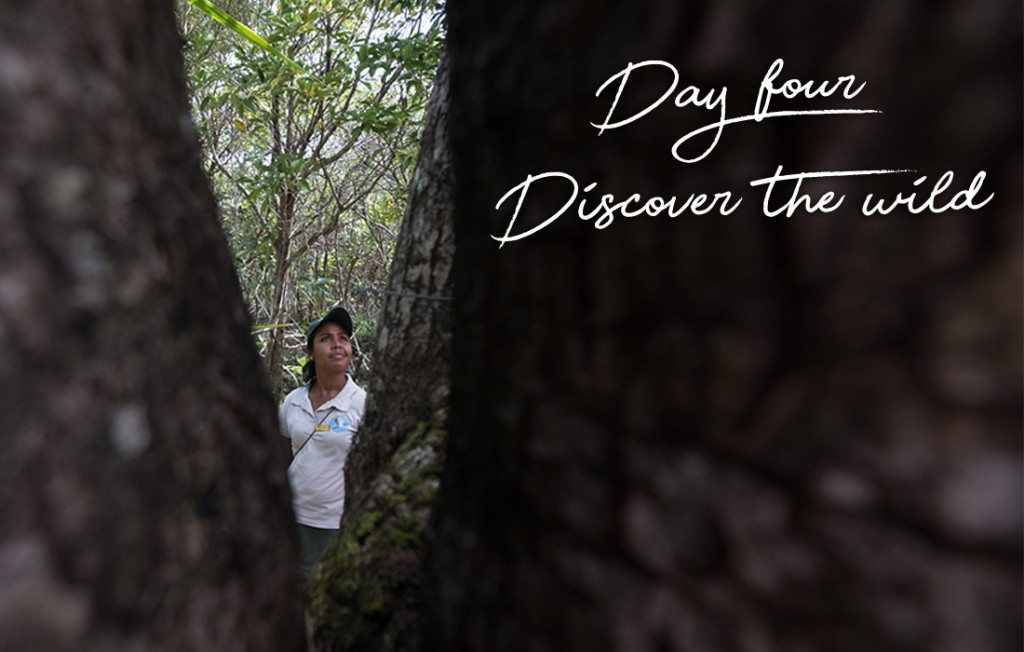 Day 4 :
Discover the Wild
Following a flavoursome breakfast at your guesthouse, we will set out to explore the endemic reserve of Ile aux Aigrettes. Rose, our guide for the day from the Mauritian Wildlife Foundation will take us on a discovery tour through the wild forest. The reserve is home to endemic giant tortoises, flying foxes, pink pigeons and much more.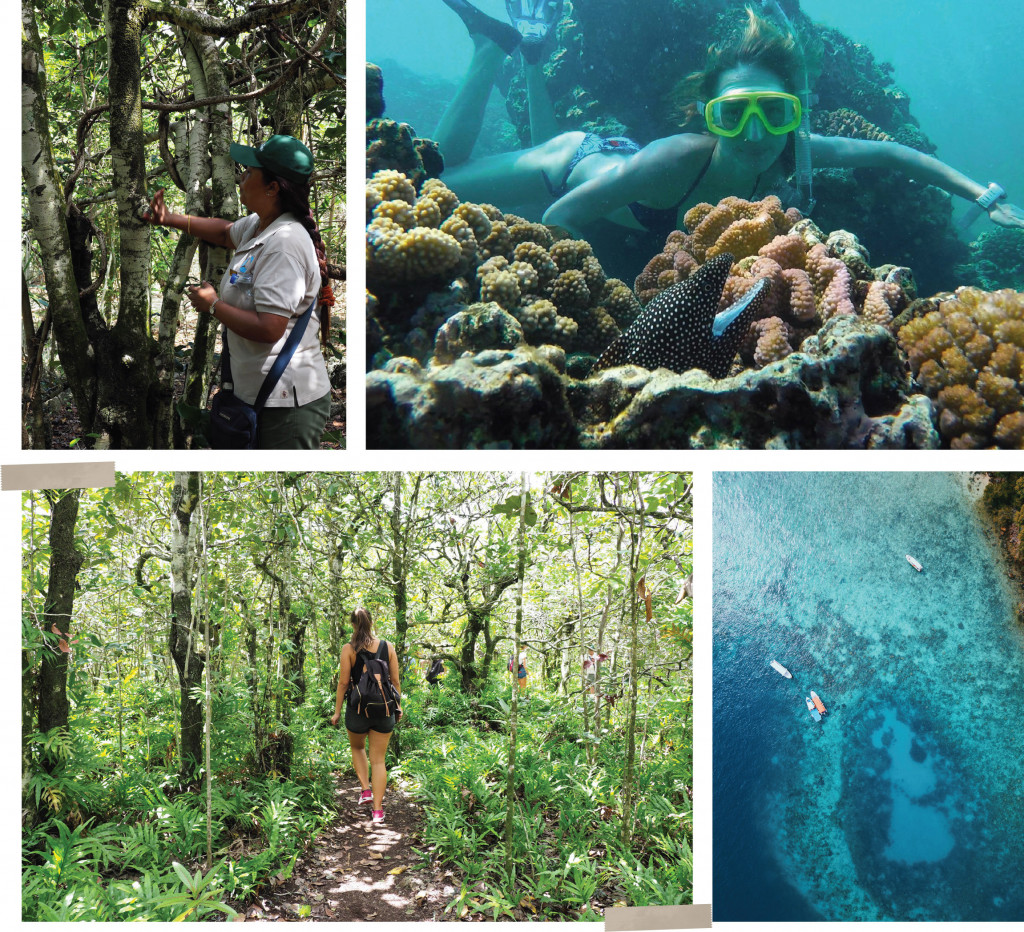 After our hike, we will swap our shoes to snorkel fins for an amazing snorkelling session in the turquoise lagoon of the marine park, Blue Bay. First time snorkelers shouldn't worry, we will be in good hands with the team and make the most of the underwater discoveries.
Our next stop will transform you into an authentic islander! A scrumptious picnic lunch at Ile Des Deux Cocos will be savoured feet in the sand on this mesmerizing island. We recommend to take out your cameras to capture those stunning island views, perfect for your women-only travel album! 
*100% of our entry supports the conservation efforts of the Mauritian Wildlife Foundation.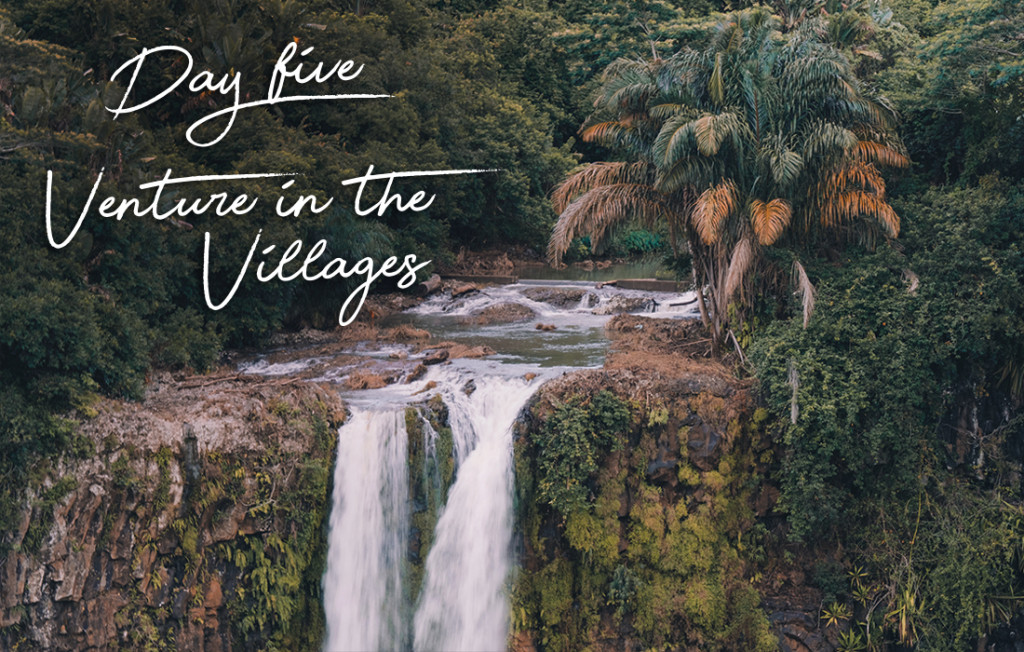 Day 5 :
Venture in Chamarel Village
We will mark our 5th day of our women-only travel in Mauritius with a splendid tour in the lively village of Chamarel. Home to the enigmatic waterfall and the 7 coloured earth, we will plunge right in nature with our electric bikes. Staying true to Chamarel, we will stop the local rum distillery and learn the process from sugarcane to spirit, followed of course by the delectable rum tasting.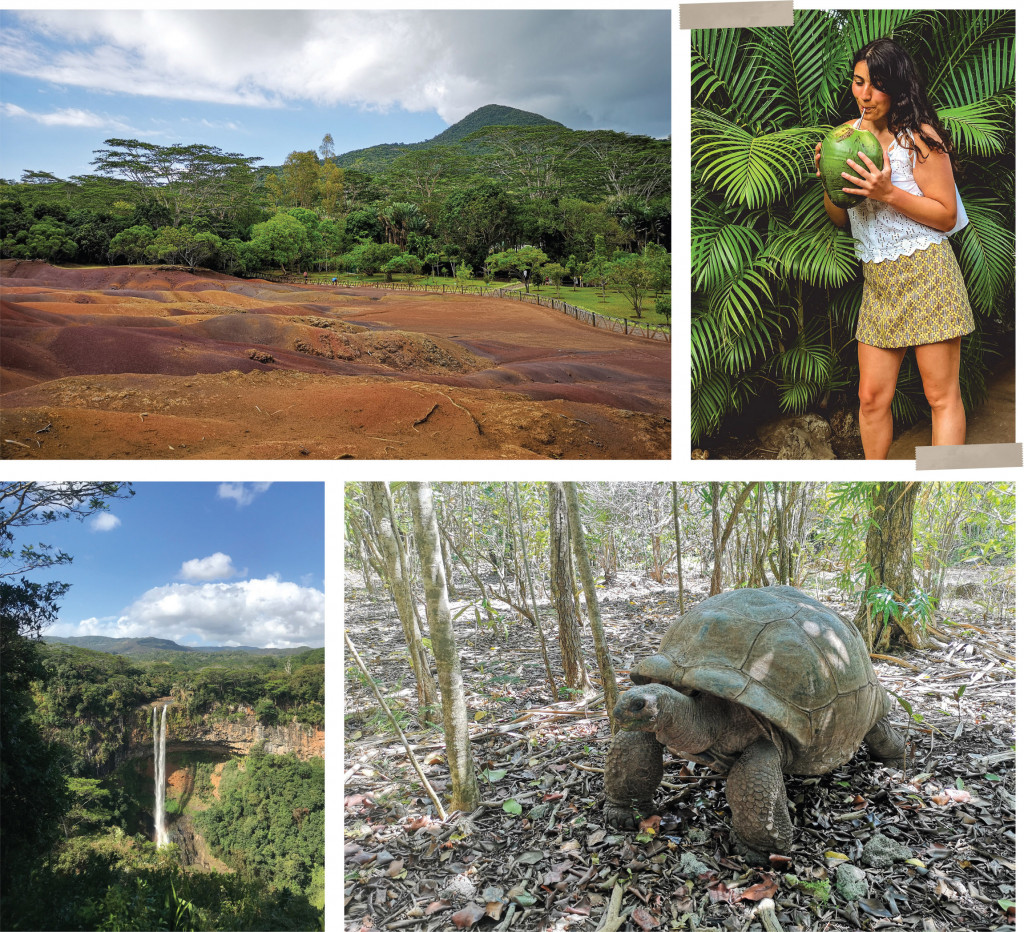 After indulgence we would need some much needed relaxation! A palm-fringed shack will await us by the coast, ideal to kick off our shoes and enjoy an authentic meal. Our journey will end at the old sugar estate of Bel Ombre.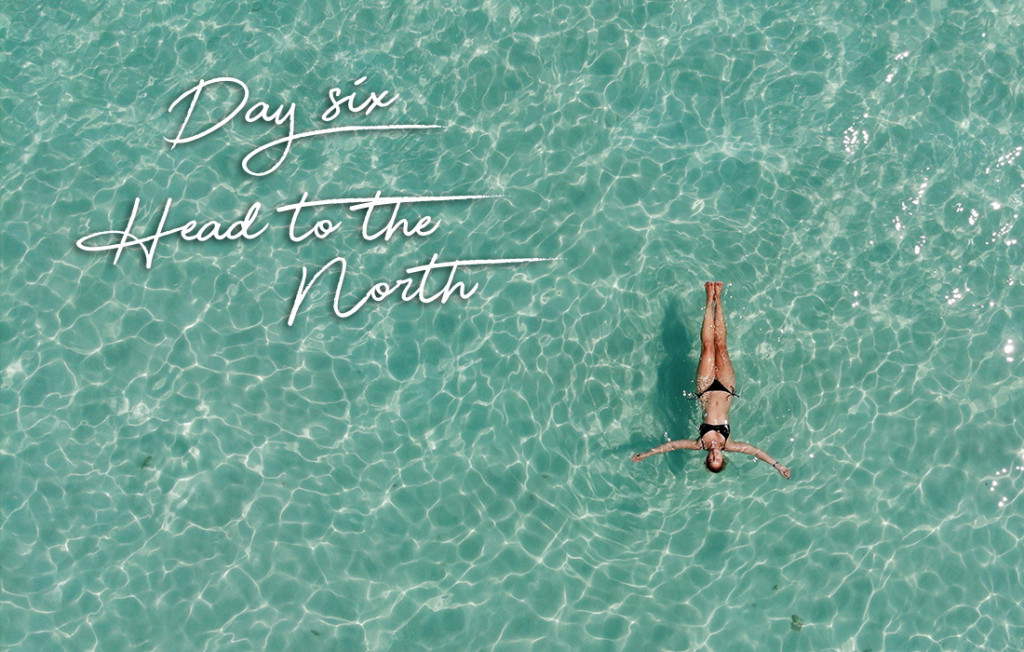 Day 6 :
Head to the North
After making the most of our last breakfast morning in Kaz'alala, we will head to the north of the island to our luxury boutique hotel situated on one of Mauritius's most serene beaches: Mont Choisy. The accommodation is a walking distance from art galleries, ethnic boutiques and street-food sellers making it a lively coastal region. The mesmerizing sunsets from the pool bar are definitely not to be missed!
After checking in we will take a stroll into the village and meet the owner of Imiloa, Priya. She has a unique shop offering a space for artisans from disadvantaged backgrounds to showcase their handmade artisan products. Priya, also avid of women-only travel across the globe, features unique crafted items from her trips.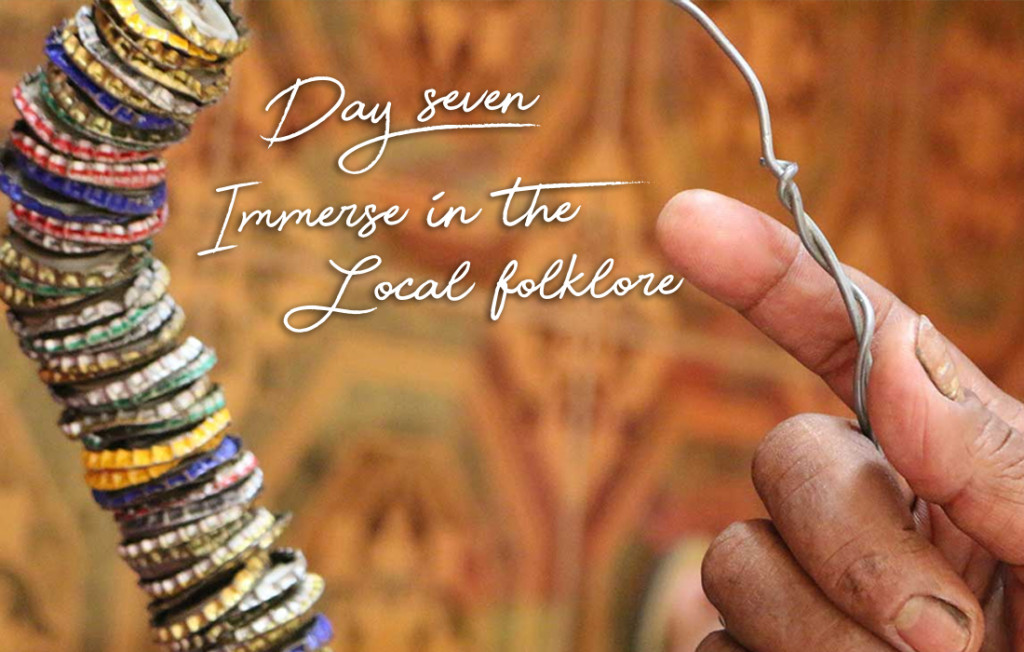 Day 7 :
Local Folklore
Experience the local folklore by attending a rehearsal of the traditional Geet Gawai. More than a century ago, about half a million Indians came to Mauritius to work in the sugarcane fields. They brought with them their culture, their Gods and their varied and entertaining musical traditions.
The Geet Gawai is made of female-led dancers and singers who performs for Hindu weddings. Our hosts Shakti & Maya from My Moris will share their passion in contributing to the cultural heritage of Mauritius and empowering local female communities. The rest of the day will be at leisure to explore deeper the north of the island or simply relax by the pool on one of the sun loungers.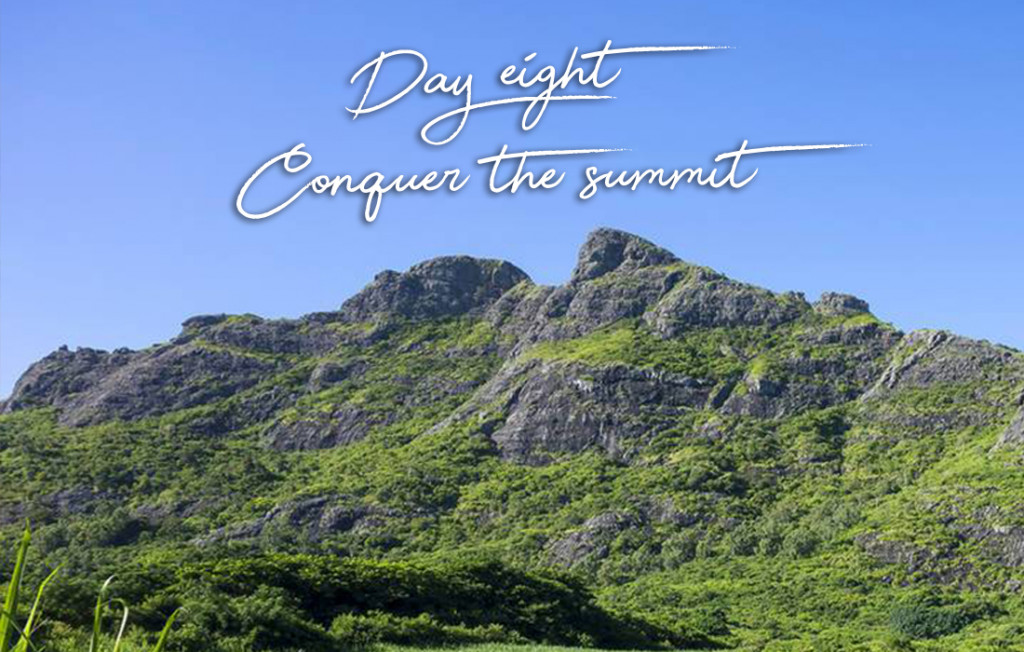 Day 8 :
Conquer the Summit
No doubt about it, your first mountain hike will leave you in admiration of the magnificent views of Mauritius.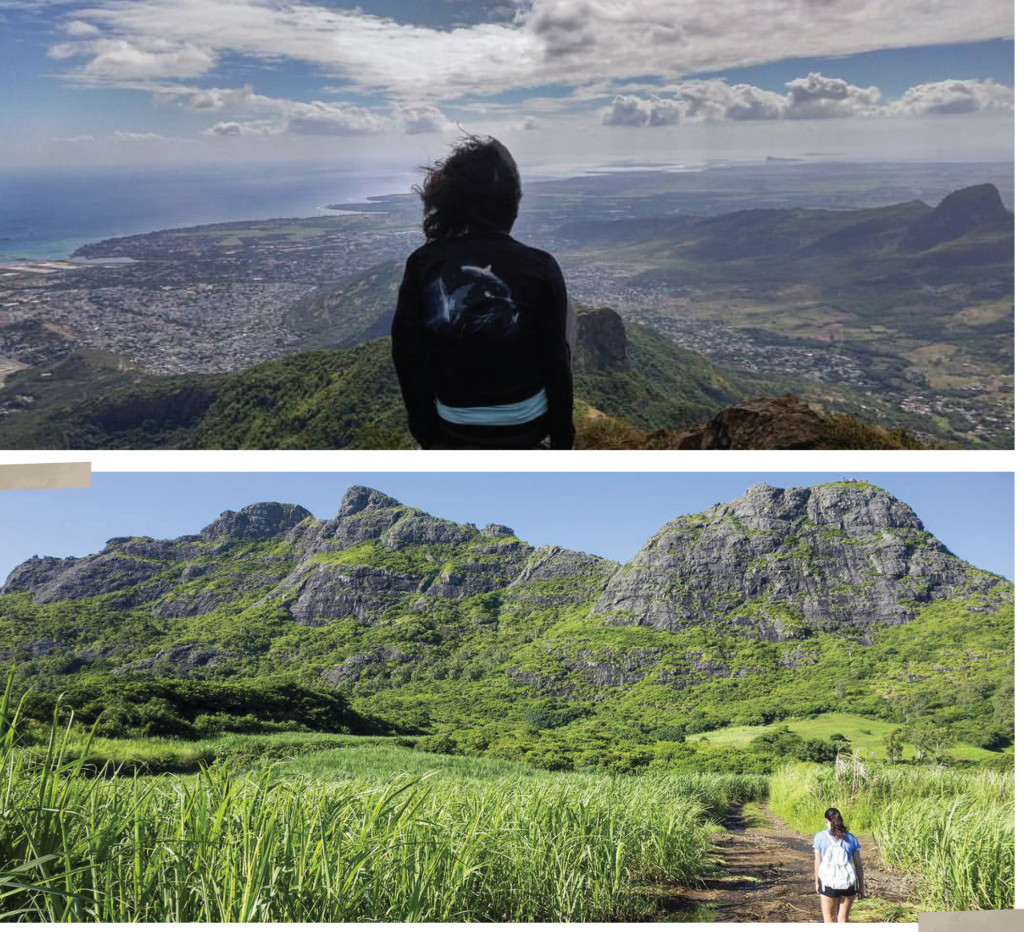 From Le Pouce, a mountain iconic for the shape of its thumb-shaped peak, we will get to enjoy the views ranging from Port-Louis to the islets situated on the north.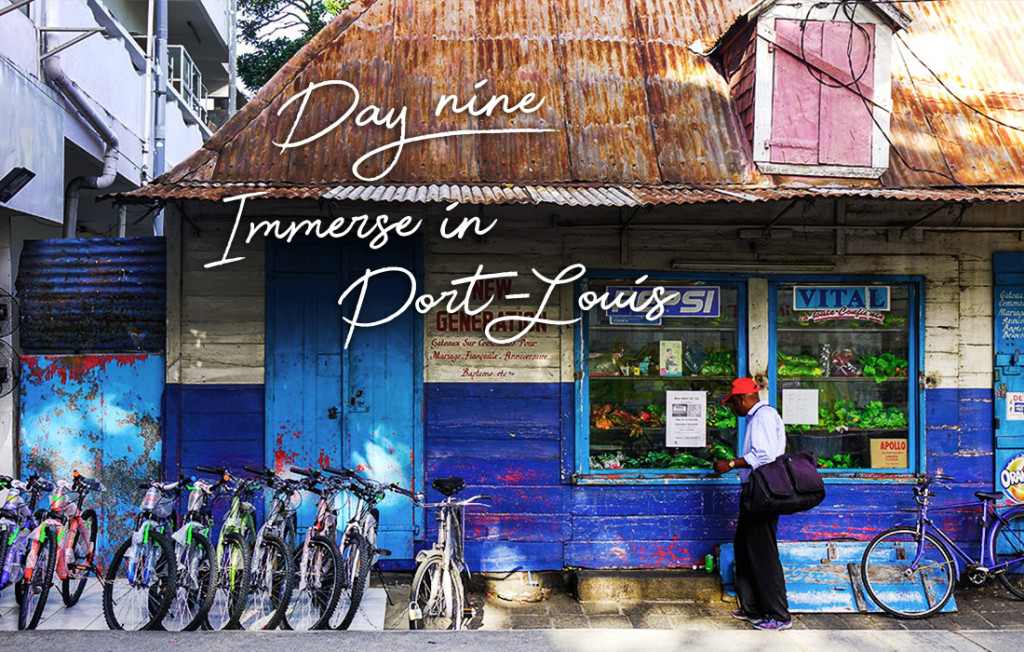 Day 9 :
Immerse in Port-Louis
We are in for a treat with a historical and cultural street food tour of Port Louis with our fabulous guide, Shakti.
Port-Louis being the capital of gorgeous contrast, you will get to learn about the island's history. Discover the fascinating blend of cultures by savouring typical street food from different ethnic backgrounds. From the colourful streets of Chinatown you will be tasting an assortment of typical Mauritian dishes: steamed dumplings, dholl puri – yellow crepes filled with spicy vegetables, gateaux piment and sweet vanilla black tea. As a true women-only travel experience, you will get the chance to meet some of the lovely local women and listen to their entertaining stories.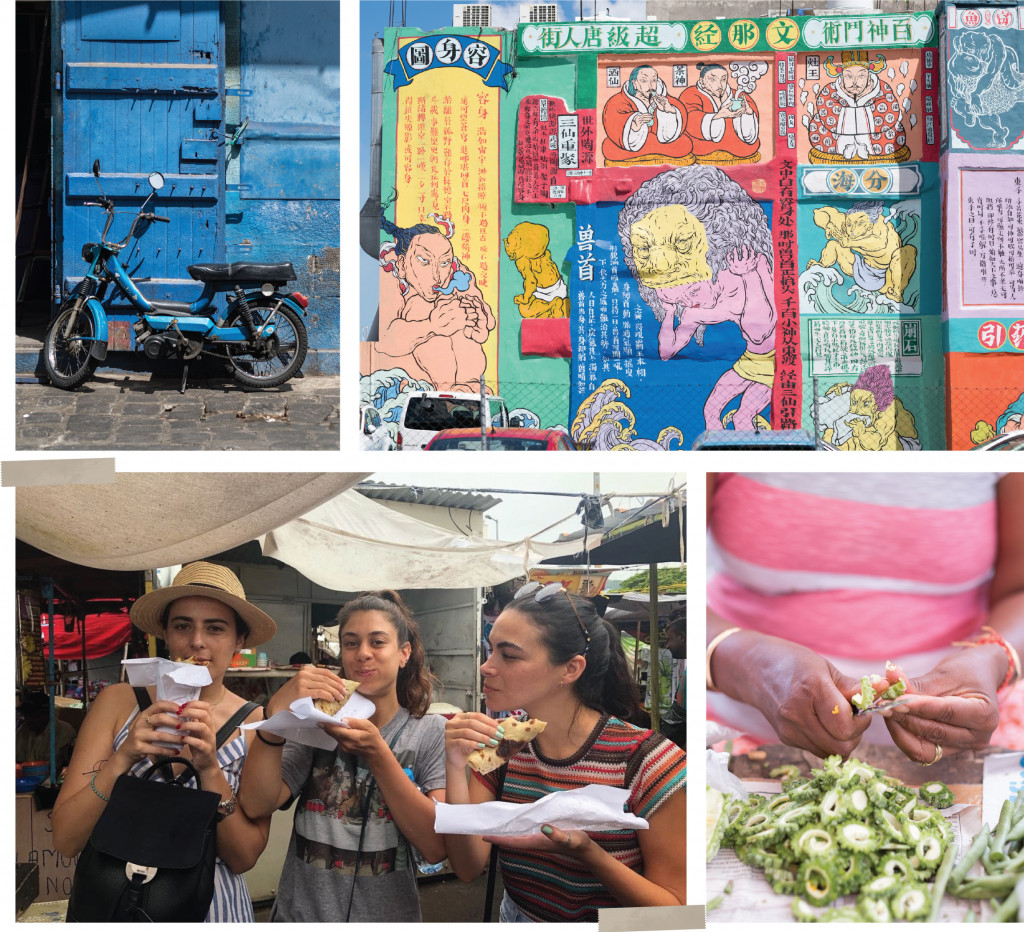 As this is your last evening in this diverse and enchanting island, no better way to end this beautiful journey together than watching the dazzling sunset from the pool bar at the luxury boutique hotel and feasting in the farewell dinner.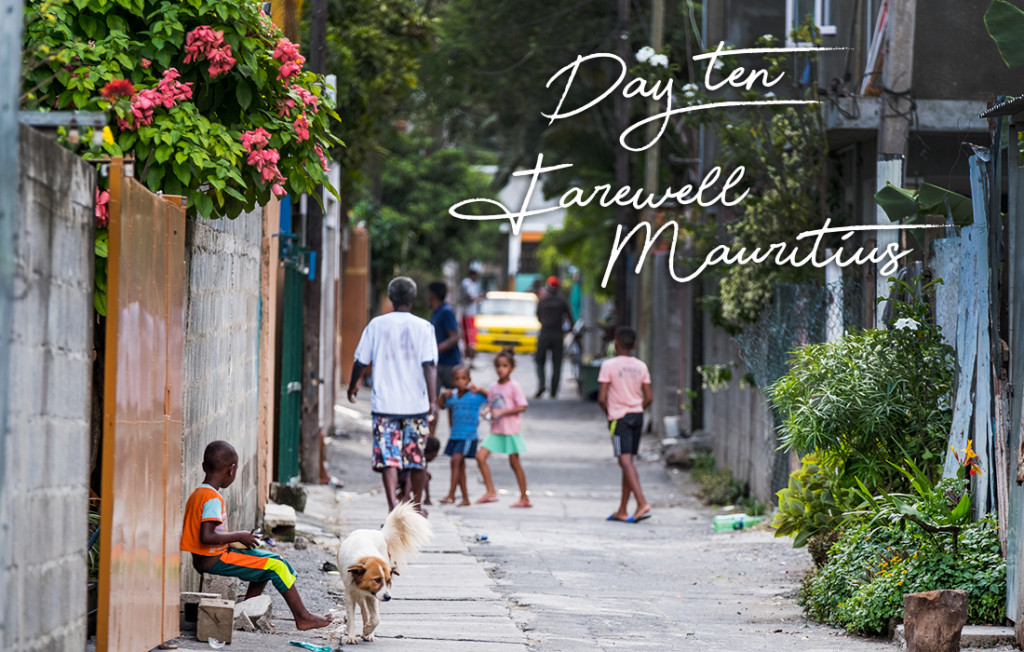 Day 10 :
Farewell Mauritius
How will you enjoy your last in hours in paradise? Last-minute shopping, taking a dip in the pool or soak up some sunshine? The floor is yours! Make the best of it before we depart for the airport in the early afternoon and bid farewell to Mauritius.
How Conscious is Women-Only Travel in Mauritius?
➔ Through your visit to Ile aux Aigrettes you support the Mauritian Wildlife Foundation in their efforts to protect and repopulate the island with Mauritius endemic fauna and flora.
➔ You are empowering directly women-led companies that leak money from their cultural and adventure tours to those locals who need it most e.g. the Geet Gawai singers, Port Louis traders and artisans and Madame Mala.
➔ You will take part in at least one litter clean-up while discovering some of the most beautiful landscapes of Mauritius (Le Pouce Mountain and the Tamarin River).
➔ The CO2 emissions of your 11-nights trip (1.67 tons CO2) will be offset through Mauritius Conscious' Go CO2 Neutral! initiative. In collaboration with Aera, we will allocate €8 of your trip to the first solar power farm in Mauritius, offsetting the carbon footprint of:
Two-way flights from Europe for one person (1.10 tons CO2)

11 nights stay in small-scale Hotels for one person (0.55 tons CO2)

6 days full day transfer (0.02 tons CO2)
We take seriously your travel's impact on Mauritius, for more info check-out our Sustainable Travel Policy
Are you looking forward to this one in a lifetime voyage?
Let's plan your Women-Only travel to Mauritius!
Please follow and like us:
Comments
comments