Celebration, Romance and Tranquillity: The perfect ingredients for a weekend getaway!
The below story is part of our #LocalExplorers series where we asked our frequent local guests to share their getaways and explorations of Mauritius experience with us.
Here is the story of Eva Graham, a resident living in Flic en Flac with her 2 dogs and fiancé.
Twiddling my thumbs throughout months of coronavirus lock-down I was sure my birthday celebrations were going to be delayed this year.  I was truly disappointed as this time of year is more special to me than any.  June is not just my birthday, but the time when I met my fiancé and when he asked me to spend the rest of my life with him.  We have a romantic getaway almost every year around this time and it was starting to look like it wasn't going to be possible. When I saw the news that lock-down was being lifted in time In Mauritius, I was elated, but reality hit me shortly after.  We were sitting in the same position as many post-lock-down, seriously money-conscious!  But after speaking to the team at Mauritius Conscious, my spirits were quickly raised again.  They were able to offer us several options, many of which were much more luxurious than I had imagined and gave us the opportunity to support local businesses that were also struggling due to COVID-19.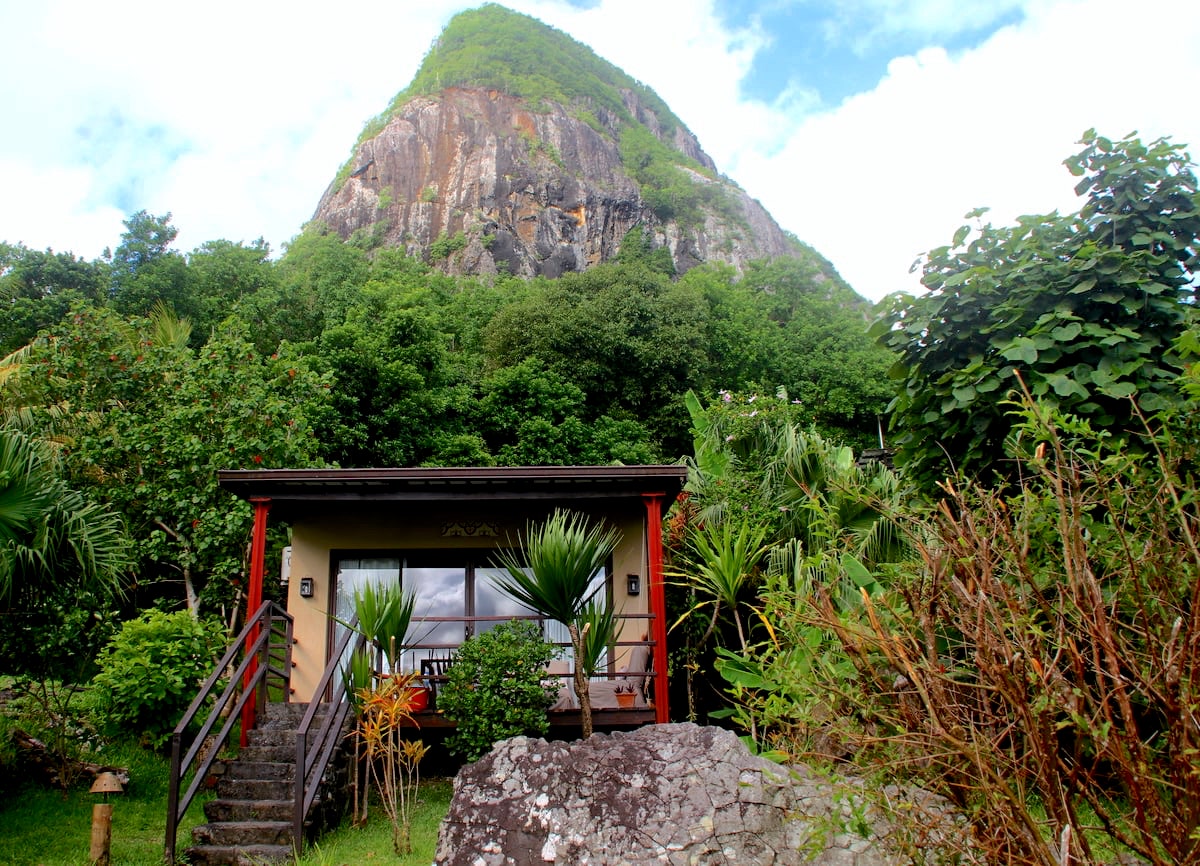 After a couple of days of deliberation, we decided to include our friends in the celebrations and booked a weekend getaway at the foot of Lion Mountain.
Unwinding at the Foot of Lion Mountain
As much as I hate to admit it, as the weekend approached, and even on Friday, I had barely thought about our plans.  Work had been crazy, catching up for lost time, and my stress levels were higher than ever.  After work, I rushed home, threw a bunch of stuff in a bag, dropped my dogs off with family and started the drive to the South.  That's when it hit me, I barely knew where we were going, what time we were to check-in or who was even going to greet us when we got there! That's when my fiancé reassured me with a message he'd received from Mauritius Conscious with clear directions and all the info we needed for checking in.  As we approached the mountain, I could feel my mind begin to ease.  The views were breath-taking.  We were shown around our little mountain cottage by the super friendly concierge who quickly put my mind at ease.  My fiancé and I took a glass of wine up to the balcony to watch the sunset.  That is the exact moment I realised we were actually getting a little romantic getaway as good as any before.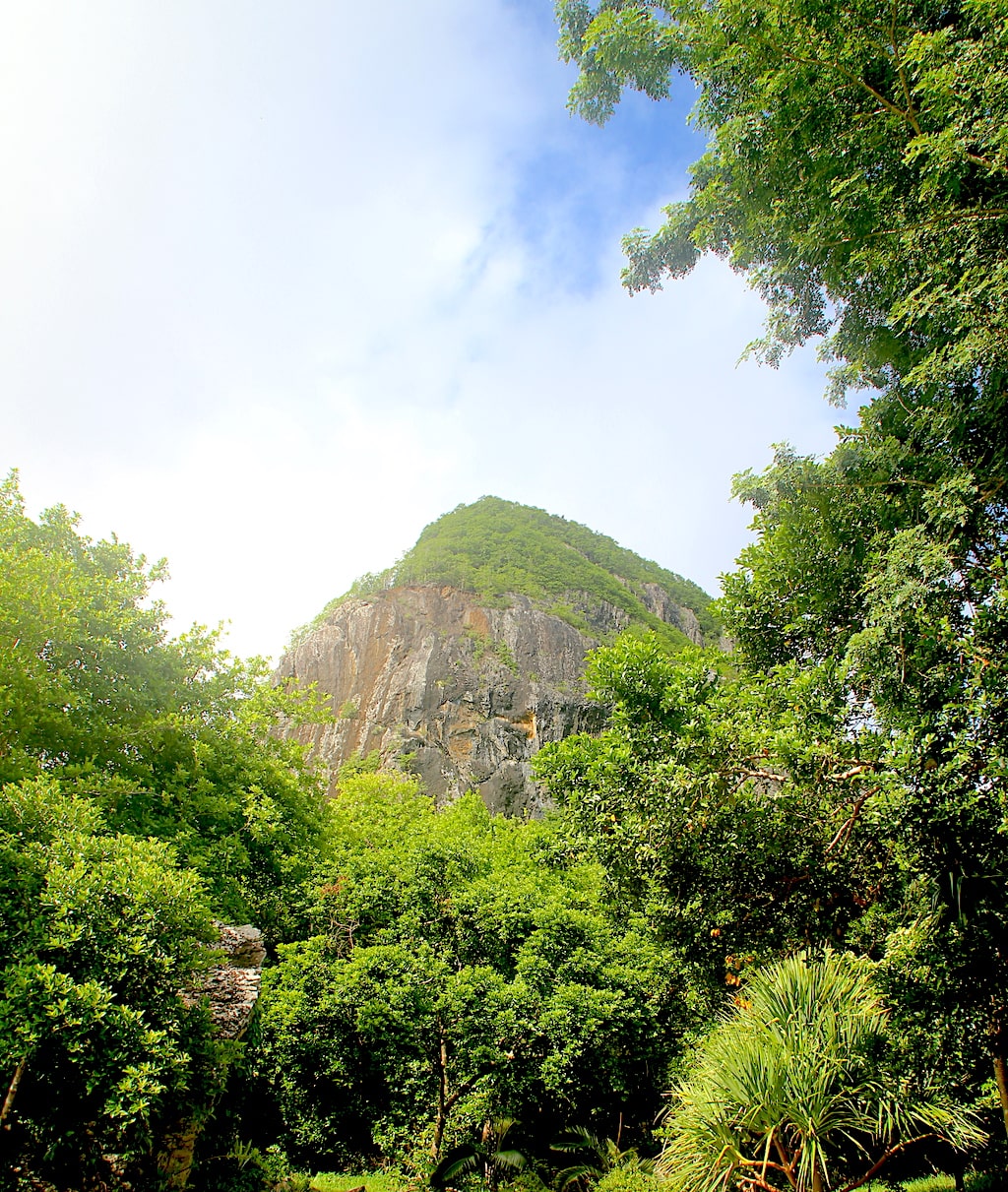 We listened to the birds and soaked in the spectacular sunset views.  It dawned on us that despite sitting at home for months, we had barely taken any time to ourselves. This getaway was truly needed. The setting could not be more romantic with the luscious mountains and glistening river.  Despite having other guests just a few feet away, the house was so cleverly situated that we felt completely and utterly alone.
"As I woke the next morning, I was consumed by the stunning greens and blues filling up the room from the balcony doors." 
Coming Together After Lock-Down
As we saw our friends' cars approaching, we went out to greet them and sparked the BBQ.  As the rain fell, tinkling on the roof everyone settled in and re-grouped on the terrace for a much-needed catch-up.  My friends cooked up a delicious feast as we laughed, munched and unwound.  The stars twinkled as we listened to the calls of nature.  Living in the 'party-town' of Mauritius – Flic en Flac, it was pure bliss to sit in mountains away from noise and light pollution.  Our cottage provided everything we needed for a great dinner and party.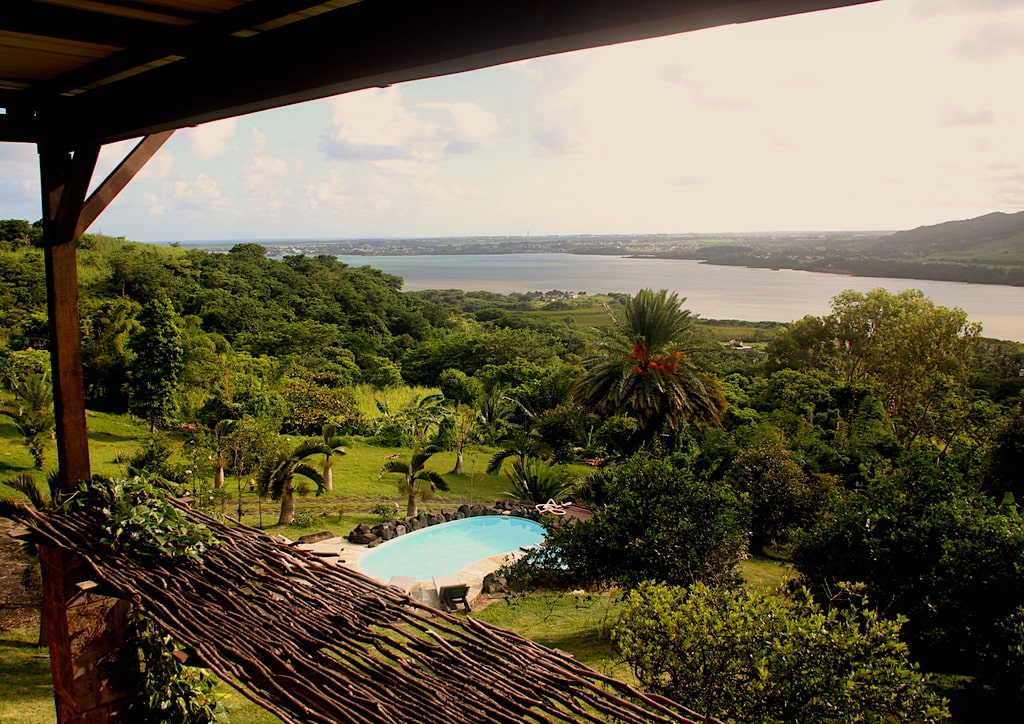 As I woke the next morning, I was consumed by the stunning greens and blues filling up the room from the balcony doors.  I thought it was going to be difficult to wake-up for an early night, but I was very wrong.  The setting gave me all the motivation I needed to get the day started.
A Hike to Remember
As we brushed off the night before we sat on the terrace sipping our coffee. We couldn't wait to get out there and conquer Lion Mountain, one we had been admiring for years!  Despite an anti-cyclone circling the Indian Ocean, we braved the weather and took off.  The staff at our accommodation pointed us in the right direction as we woke our legs up. I thought I was pretty much as relaxed as I could get, but as the forestry of the mountain absorbed me, I felt myself being fully in the moment.  As the ascent continued, the wine from the night before and my vertigo hit me!  However, I was lucky enough to have some of the Mauritius Conscious team with me that weekend, and as they knew the terrain so well they were able to reassure me while my fiancé gave me the encouragement I needed to get to the peak.  As the clouds drifted by and we approached a clearing the views then gave me all the motivation I needed!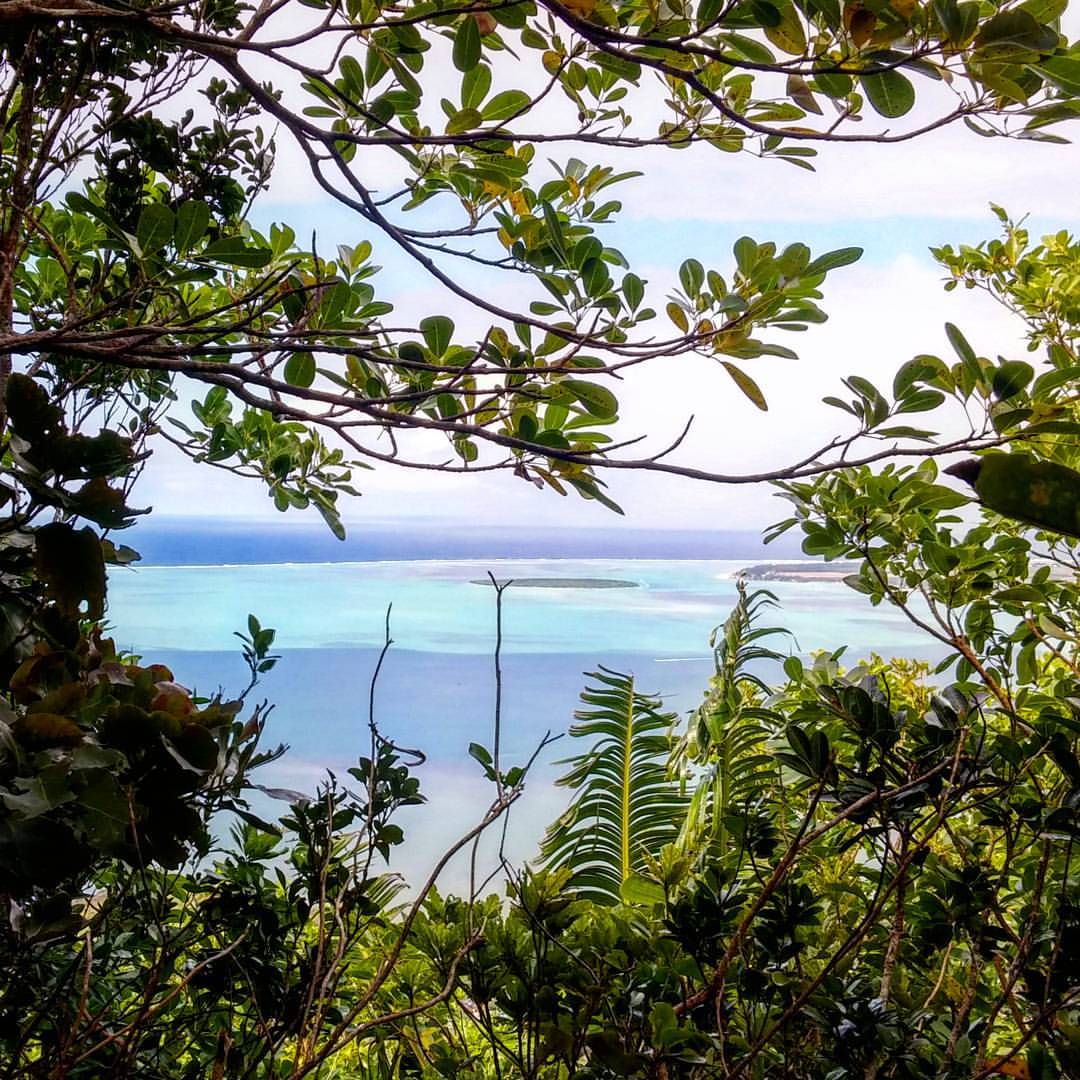 Although the peak was completely covered in clouds and fog, we had several clearings where we could chill and soak in the glorious views of the south. I was even lucky enough to get a few, pretty close, glimpses of my favourite Mauritians birds, Paille-en-Queue. As we got back to our cottage, we were greeted by a much-needed breakfast basket and assured we could take our time checking out.
"We sat up throughout the night expressing how fortunate we were to not just live in, but be able to take the time to enjoy such a beautiful island." 
Romance and Serenity
We were incredibly fortunate to get a weekend of both friendship and celebration as well as romance.  As we checked out of our little cottage with our friends, my fiancé and I checked in to one of their inviting lodges.  We soaked in the views, nuzzled by the fire of the BBQ and enjoyed our time alone.  As I set up a charming table setting, my fiancé cooked up a delicious romantic dinner.  The fire sizzled, we sipped our wine and the leaves rustled in the wind.  We sat up throughout the night expressing how fortunate we were to not just live in, but be able to take the time to enjoy such a beautiful island.  We were completely undisturbed and again, despite other guests in the lodge next to us, we felt utterly secluded.  I was once again awakened with the stunning views of the river and the sky had luckily cleared for us.  We cooked-up a scrumptious breakfast and took a stroll around the grounds in the sunshine.  We were welcomed at a viewpoint by grand tortoises and turquoise waters.  We were even able to look up at the peak of Mountain Lion which we had conquered the day before.  I have to admit, as checkout approached I was disappointed we were leaving.  We enjoyed a few more moments together and despite checkout being a few minutes away we were still left undisturbed.    
It was a weekend I will never forget.  Thanks to the efforts of my fiancé, friends and the Mauritius Conscious team, I was able to have my cake and eat it too.
Please follow and like us:
Comments
comments