Solo Female Traveler in Mauritius:
Georgina Swinford
Safety is a big concern when it comes to traveling solo as a woman in Mauritius. Social etiquettes, dress code and general ideologies follow not too far behind when travelers realize the multicultural Island that Mauritius is, where Muslims, Hindus and Christians live peacefully all together. To address those general concerns we interviewed Georgina Swinford, young solo female traveler who shares with us her impressions from the planning of her trip until her return to the UK.
Are you planning to visit Mauritius on your own, or have you already done it? Please share with us your doubts and experiences below, we'd love to know what you think!
Tell us briefly: who are you, where are you originally from and what's your usual travel / getaway style?
Bonjour! Hola! Hey! I'm Georgie – a 25 year old adventure enthusiast, travel lover and comfort zone pusher from England. I'm not one to lie on the beach all day, I'm all about getting the most out of my visit to any country – whether that's trying local cuisine, visiting architecture, hiking landscapes, rock climbing … You name it, I'll be out there exploring!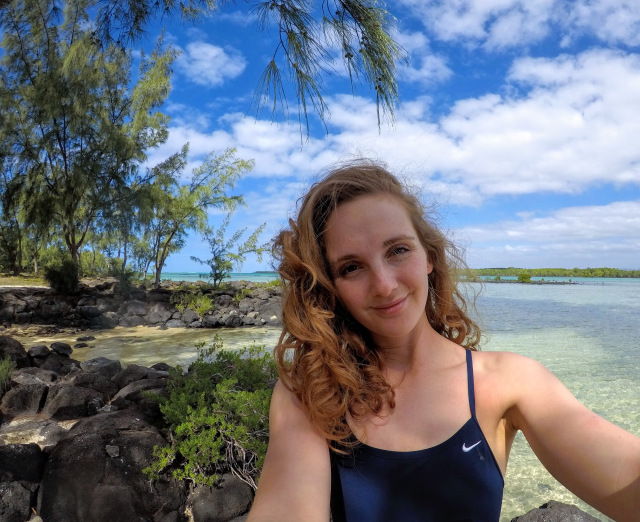 What seduced you about Mauritius Island to come and celebrate your 25th birthday here?
Truthfully, I'd never considered Mauritius as a place I'd visit. I knew very little about the island and thought it was just a beautiful beach honeymoon spot. However, I read an article featured in National Geographic Traveler magazine and instantly knew this was the place for me! The article talked about hiking, food tours, exploring and mentioned by name Mauritius Conscious tailor made trips, which aimed to be as eco-friendly as possible – perfect! Once I started googling things to do and see on the Island and found waterfalls, temples, mountains and more, I couldn't wait to get there.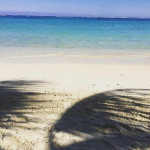 Spill the beans! How was it to travel in Mauritius as a solo female traveler? Did you face any uncomfortable circumstances? What were the highlights or more memorable moments of your trip?
I won't lie, I am completely, head over heels irrevocably in love with this little island. So much so I didn't want to leave and did try to liaise with my airline to move my flight but unfortunately it was non amendable. Before I had even packed to fly home I was already looking on Skyscanner to try and find a return flight to come back to Mauritius. Very quickly I have made so many contacts – some of whom I consider friends – and hope to see them very soon again. 
As a young solo female traveler I can hand on heart say that Mauritius has been the safest and friendliest country I have ever been to by myself. At no point did I feel uncomfortable or awkward. For an example: my very first interaction with a Mauritian man was at customs – usually customs officers are very surly and formal (sometimes even scary people) not this guy! He noticed it was my birthday in a few days, gave me his best wishes and joked that he'd put a present in the post for me providing I sent him back some cake. This wasn't atypical either! I do genuinely just think Mauritians are a lovely bunch of people and they really do want you to enjoy their beautiful country as much as they do!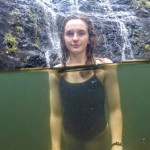 Why did you choose to organize your solo female travel with Mauritius Conscious?
I generally like to arrange my own trips as I am very wary and skeptical of travel companies knowing that they hike prices, undercut local people in favor of large corporate tourist traps and charge you a fortune for the privilege. This is not the case with Mauritius Conscious. The ethics and ethos of MC align perfectly with my own. Knowing that MC empowers local people and guides meant that my trip was not only of benefit to me but to the supplier too! The moment I really knew I'd made the right choice with trusting them was when I asked Romina for some information regards swimming with dolphins. Romina clearly explained that for various reasons this practice didn't line up with MC's principles so she wouldn't be able to assist with this. It was a breath of fresh air to be given such truthful sound advice.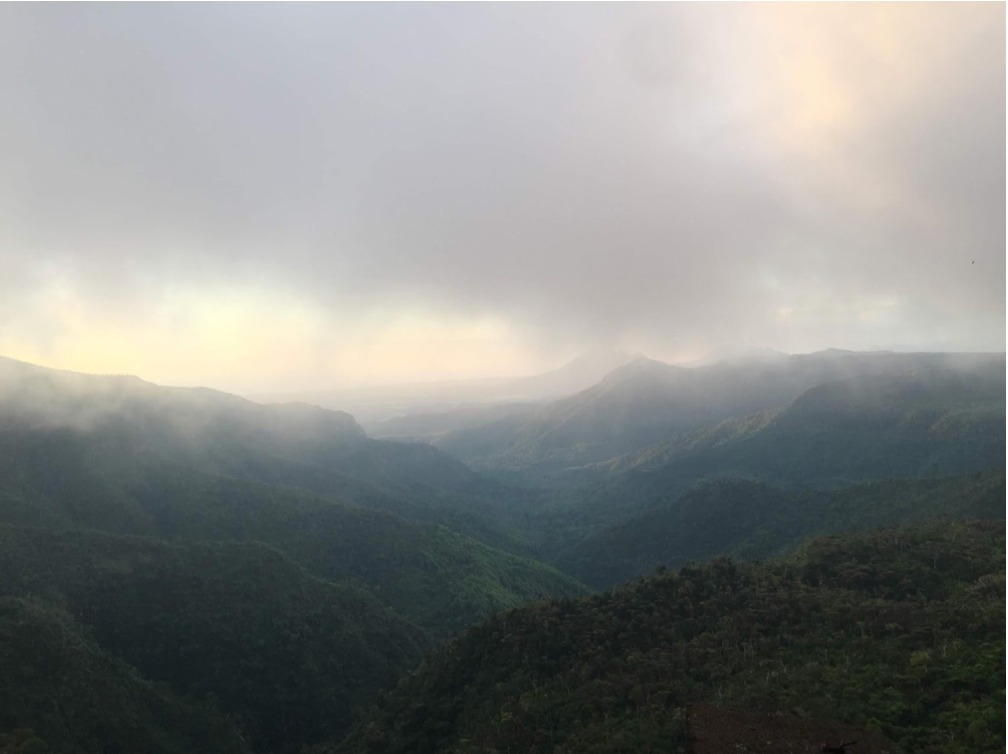 Did you feel that your holiday benefited local people, reduced environmental impacts or supported conservation efforts?
Absolutely! When MC say they support local people, they mean it! I learned to surf with a young guy called Bart who lives in Tamarin and is a self employed "one man band" instructor. I went hiking with JB who offers guided hikes all around the island and he too works for himself. My homestay on the beach in Pointe D'Esny is run by Malilk from the main house – his residence. In my opinion, local is always best! These are small business owners who do what they do because they love it and that sits pretty well with me.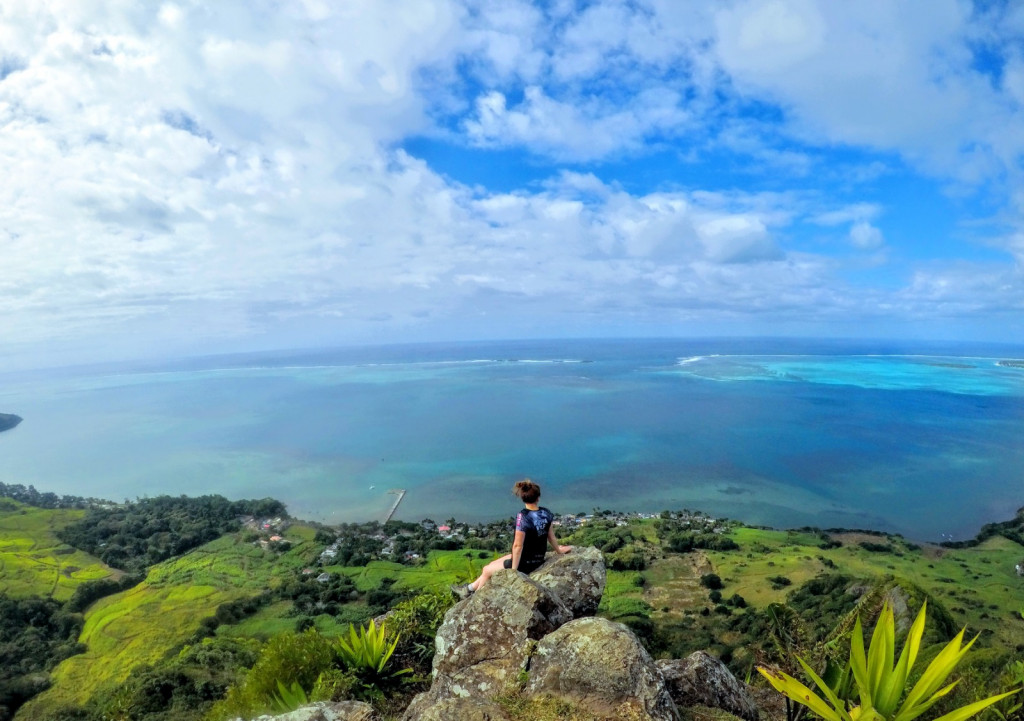 What tips would you give to other solo female travelers organizing this kind of trip?
Do it! Just book! Honestly I can't stress enough how much I loved my trip. It was a standout adventure completely tailor made for me. I wish there were more companies like Mauritius Conscious around the world that I could trust as much as I do as they just made everything so easy. Adding up to this experience, Romina was always reachable via WhatsApp before, during and after my trip, which I really valued.
Finally, what is one thing you would add to your trip to make it more interesting / pleasant / easy to navigate / unforgettable?
It may sound cliché but I just wish I'd gone for longer. A week really wasn't enough even though my days were full to bursting with everything I wanted, I could easily spend another month on the Island and not be bored.
Thank you for creating and being a part of something that was so special for me. When I come back to Mauritius the first round is on me at the bar!
Lots of Love,
Georgie 
In search of your own, tailor-made adventure?
Let's tailor-make it to your dreams and needs!
Please follow and like us:
Comments
comments