Waterfall Hikes
If the clouds busted your plans on the beach it might just be your lucky day, since cloudy weather calls for great hikes on the mountains. What a better way to discover the lushness of Mauritius' forests than when water brings its greenery to life? Trust us, you will appreciate the clouds for their collaboration in an otherwise sunny and sweaty hike.   
Being your Conscious Guide we would suggest you to explore trails that are well tested and signalized, to avoid "overflowing" surprises. A favourite of ours: Cascade 500 pieds in the Black River Gorges National Park. It is a medium-intensity hike due to the steepness and river-crossings, although it barely reaches the 2km. It's a half-day activity that will let you enjoy a peaceful picnic once you reach the rewarding viewpoint.
Travellers looking for a unique experience will be impressed by finding themselves on top of a 150 mts waterfall with nothing else around; no barriers, no maps and certainly no tourists nearby. Only a natural terrace that opens its views to the south coast, where the blue ocean contrasts with the green valleys of Chamouny. The river runs just besides you to find its way out of the mountain (and the Reserve) all the way down to the sea (500 feet away, hence the name). You are now standing on Cascade des Galets.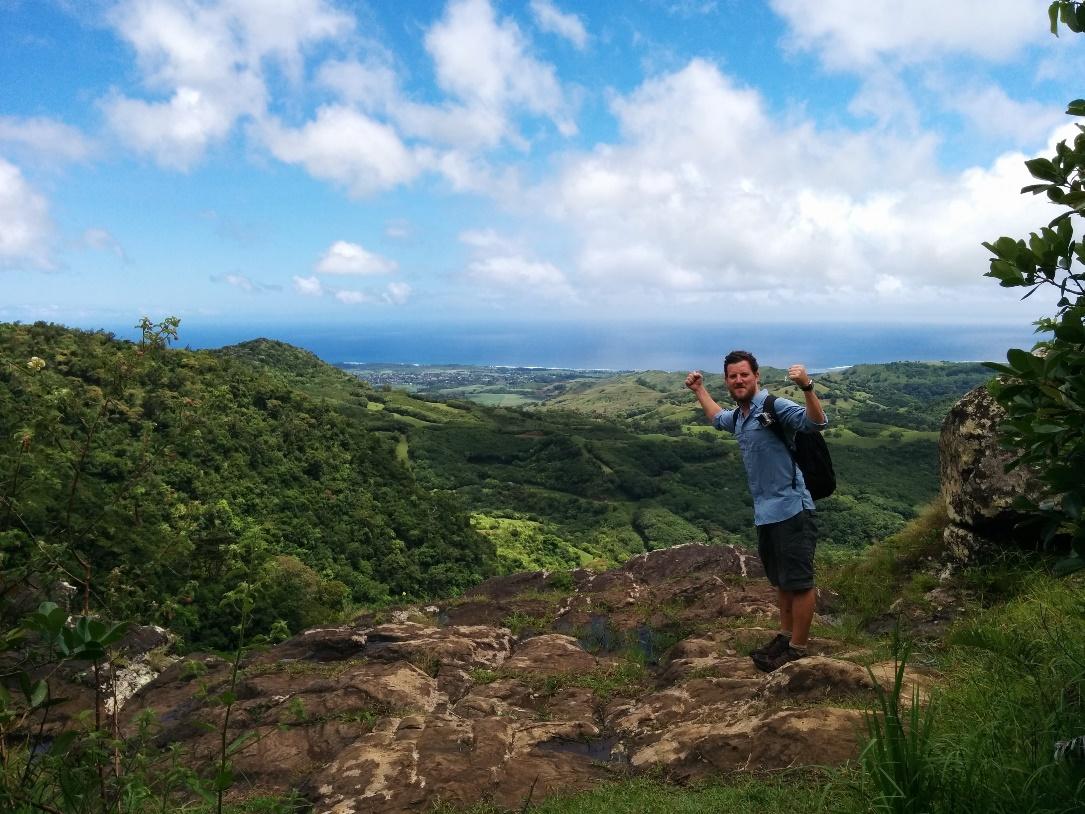 After refreshing yourself in the river and getting a good energy intake, the return hike isn't half as tough as you thought it would be. Take your time to come back safe and don't forget to breath.
To preserve the beauty of our forests you could carry with a spare bag and give us a hand collecting physical debris before leaving the viewpoint. Unfortunately, few picnickers forget their bottles there, so it is on us to bring them up to the garbage bins. We will appreciate your help a lot ☺.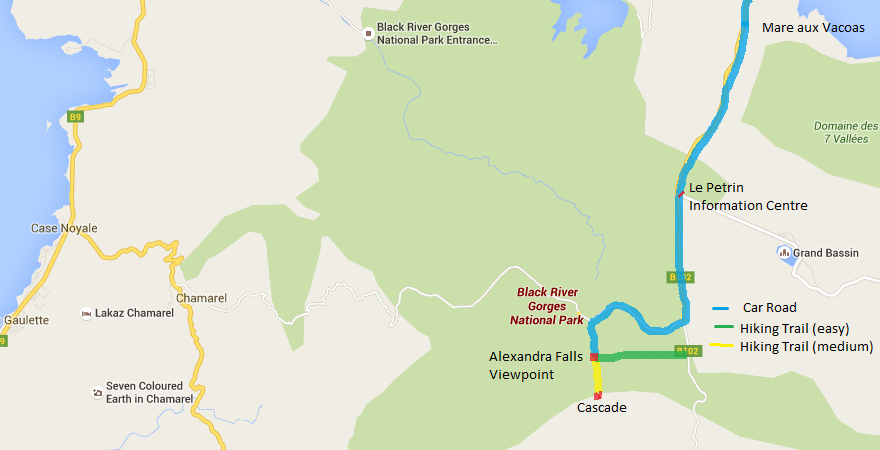 Reach out to our team at trips@mauritiusconscious.com for more recommendations on hikes for solo travellers.
Please follow and like us:
Comments
comments