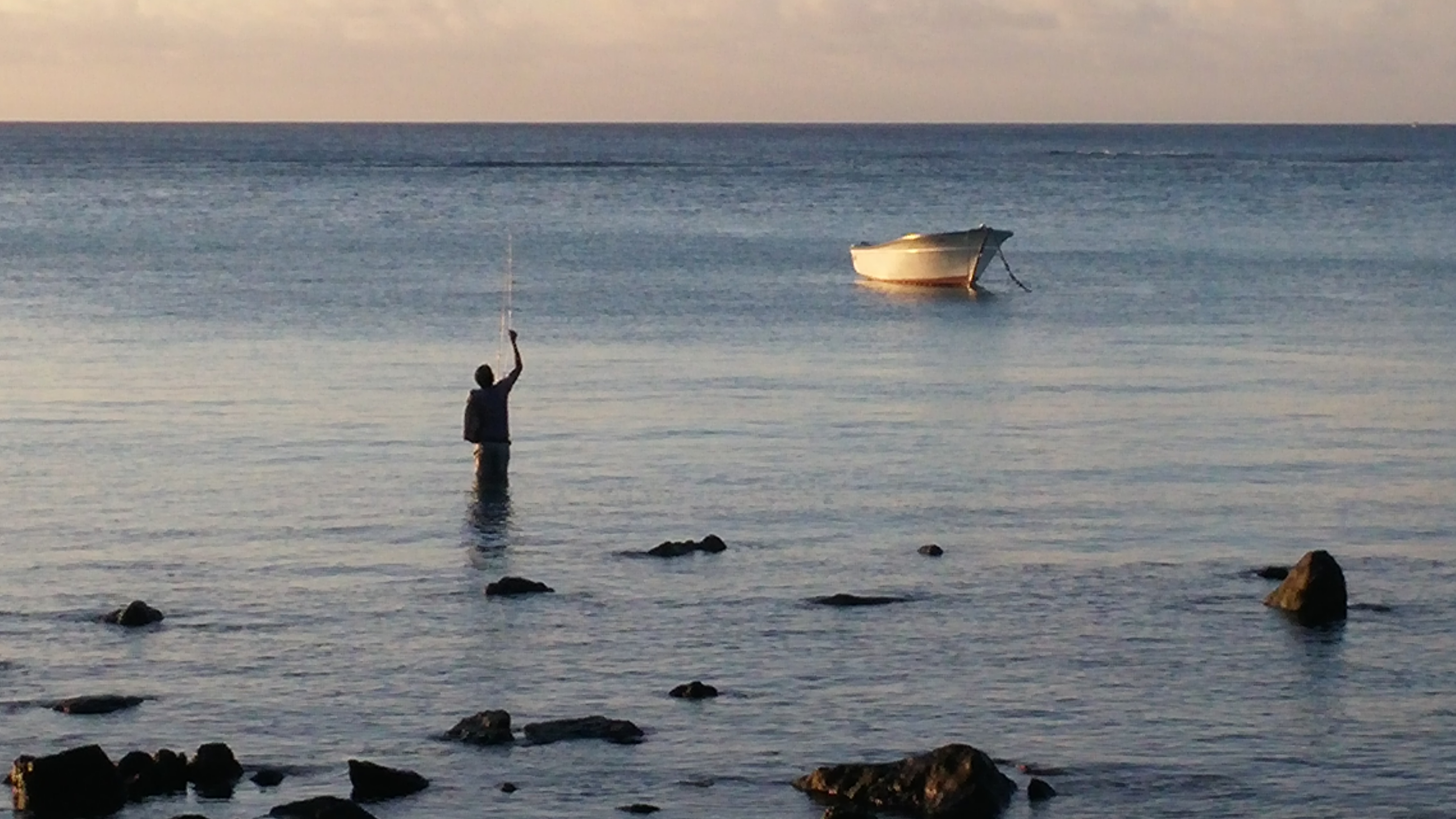 Discover the North
Romantic eco-adventures

Includes
7 nights in a Boutique Guest House

4 experiences
Hiking, diving, kayaking & culture


As from
€ 825 pp

Length proposed
7 days
*custom-made to your needs

Great for
Couples
Guided hike to Le Pouce Mountain

Patrick, a fierce protector of our natural heritage, brings you hiking to the 3rd highest peak of Mauritius for 360° mesmerizing views of the island. Catch details of Port Louis, the industrial port and beautiful sights of the Moka mountain range. Far north you'll even be able to spot the iconic islets of Gunners Coin, Round Island and Flat Island.

Half day excursion (9:00 – 12:00)
Easy – medium level
Includes local energy snacks and refreshments

Eco-conscious dive to discover the underwater world of Mauritius

Our trusted Diving Centre is just a walk away (or a short bus ride) from Bleu de Toi Guest House. Rikki and her team of divers will welcome you warmly into their family-run business, were their efforts to protect the marine environment are notorious in every dive. In association with the local NGO REEF Conservation, they've been involved in the collection of sea urchins in over-populated areas of the reef, as well as in ongoing lagoon-cleanings and coral monitoring to aid the work and research of the NGO. In their efforts to anchor the least possible and avoid damaging corals, skippers secure themselves to previously installed buoys in their common diving sites and proceed to switch off the boat engine.

Half day experience (10:00 – 13:30 or 12:30 – 16:00)
Available for beginners and qualified divers
Groups of 2 – 8 divers
Includes scuba diving equipment and insurance

Cultural biking tour in the former sugar state of St. Antoine

You will bike through sugarcane fields while learning what life was like in the times of the slaves and indentured laborers who build this nation. You'll immerse yourself in Mauritius' eclectic culture by visiting the quarters where the laborers used to live, the Hindu temple where they used to pray and a vintage Chinese boutique with its hand cut stone walls. To end with a high note, you'll visit the courtyard of a huge sugar factory, which was at the heart of life on the sugar estate. You are then invited for a gourmet Mauritian lunch in a truly beautiful place, a colonial style home where the master of the sugar plantation once lived with his family.

Half day tour (9:00 – 12:00) followed by lunch
Groups of 2 – 6 people
Includes 3 course Mauritian lunch at La Demeure de St. Antoine

Sea-kayaking excursion to the isolated Amber Island


The pioneers of ecotourism in Mauritius invite you for a sea-kayaking excursion through canopies of mangroves in the isolated Amber Island, and take you to explore this nature reserve by foot and snorkel around its mangroves. The wilderness of the place, the natural aquarium among its mangroves, and the transparent water below the sit-on-top kayaks make it a truly beautiful eco-experience in the North.

Half day excursion (9:00 – 12:30)
Easy – medium level
Includes local energy snacks & refreshments + reef-friendly sunscreen
YOUR CONSCIOUS ACCOMMODATION:
Bleu de Toi Boutique Guest House

The perfect place to get the best of 2 worlds: authentic Mauritian hospitality with a laid-back stylish touch. Their chic-ness comes from the furniture and handcrafts produced in the area, supporting local artisans and making use of recycled materials like the pallets used in their bed tables and the natural elements in their decoration. Here, you are just at a short walk from one of our favorite beaches on the North, the secret Hibiscus Beach, as well as from our conscious Diving Centre, the bus stop and other dynamic villages. Bicycles & Wi-Fi are available free of charge.

Continental breakfast is included every day.

Standard Room: 1 double bed + child bed
Deluxe Room: 1 double bed + child bed. Balcony facing the garden and pool.
Garden Studio: Cozy apartment with 1 double bed, equipped kitchenette & lounge with 1 double-sleeper couch.
HOW THIS PACKAGE BENEFITS THE LOCAL COMMUNITY:
27 % supports ecotourism in Mauritius, striving to protect threatened natural areas
23% empowers a women-led company involving disadvantaged communities in tourism
34% sustains an eco-marine program involving travelers in the protection of our lagoon
16% encourages the preservation of our colonial architecture and creole gastronomy