The adventurous side of Mauritius
The adventurous side of Mauritius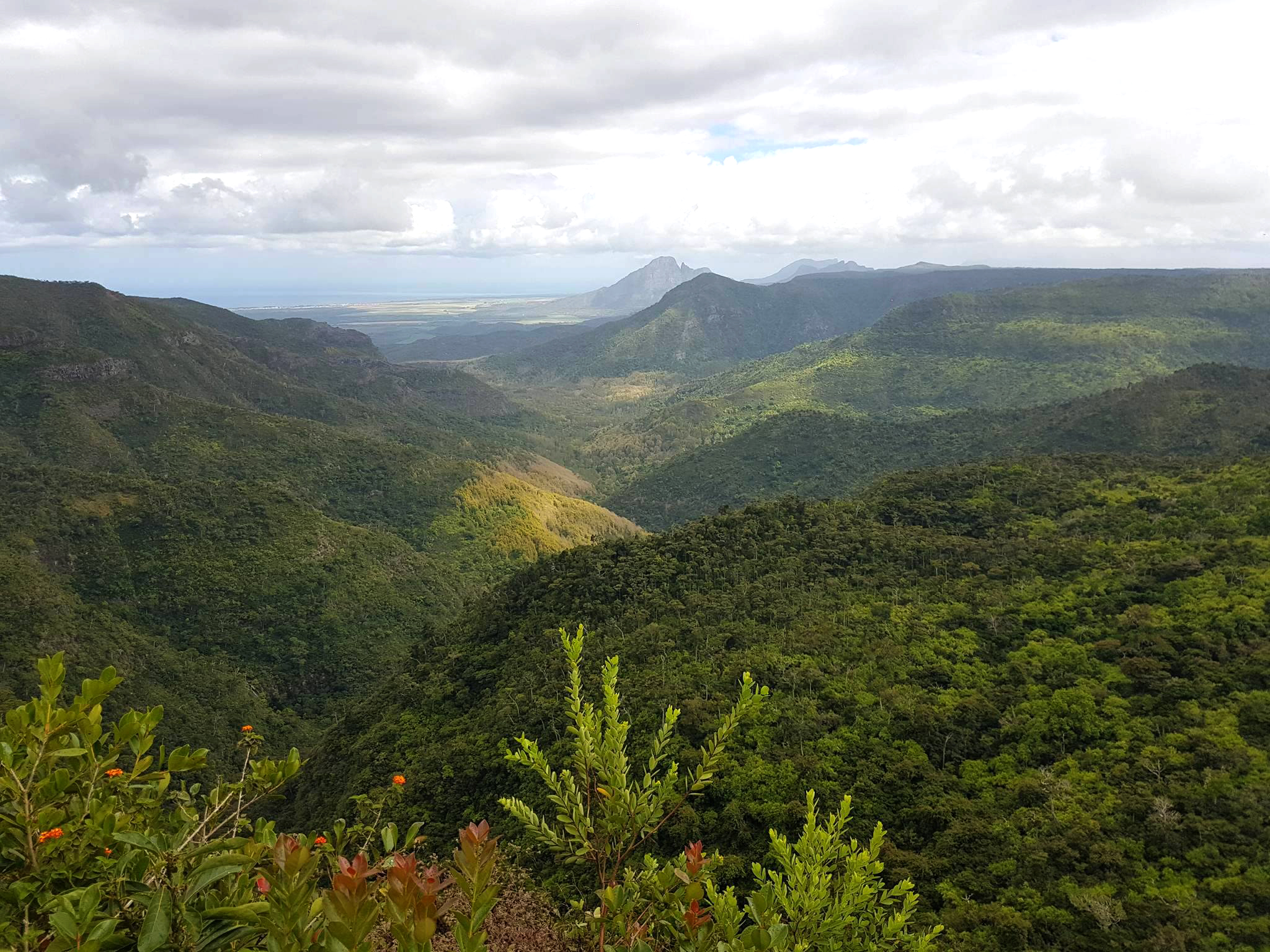 The adventurous side of Mauritius
ON THIS TRIP YOU WILL:
Spend 11 days in Mauritius,
Immerse yourself in a cultural melting pot with an eclectic local population.
Enjoy culinary magic that blends exhilarating tropical flavours.
Experience the thrill of canyoning, kayaking, surfing, mountain biking, hiking, and swimming in the heart of the wild.
Go back in time to learn about the layered history of the Indian Ocean.
Stay in boutique accommodation.
Talk to locals, laugh with locals, be guided by locals
WHY THIS TRIP?
All experiences are led by local guides.
All accommodations we curated are committed to sustainability.
Your carbon footprint for this trip is fully compensated.
€10 from this trip is attributed to our A Trip for A Trip initiative to help a local child.
This trip has a fully flexible booking policy.
Poetry of Wild Landscapes.
From the sapphire sea, and lush nature to the volcanic-rock-strewn beaches, Mauritius offers wild and unexpected moments. It's a sanctuary of the wild. That fantastic thrill of being alive? You will feel it the moment you arrive.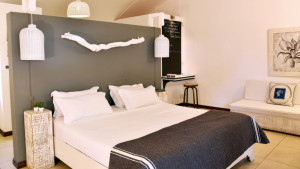 Day 1: Vanilla House, Black River
Boutique Guest House within the charming Vanilla Village, with its health-conscious café, kids playground, and handicrafts shop with products 100% made in Mauritius. Its privileged location in the region of Black River allows you to enjoy the beaches, mountains and villages of Le Morne, Chamarel and the Black River Gorges at a short car ride.
· Includes daily breakfast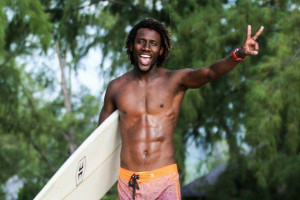 Day 2: Learn to surf with Bart!
Our smiling local surf instructor has built a reputation of his own in Tamarin, the surfing village of Mauritius. Almost everybody knows him for his birth talent at riding waves, a passion he now shares through his surf school with beginner and intermediate surfers who wish to connect deeper with the sea. Sessions of 1 to 2 people.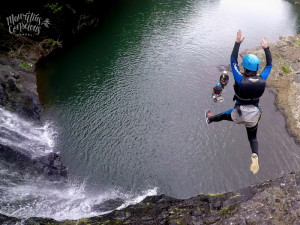 Day 3: Canyoning in the heart of Mauritius: 7 Cascades
Adventure yourself with 2 abseils from waterfalls while inhaling the wild and lush beauty of the Tamarin Falls. You'll be able to jump and swim in safe plunge pools, before coming back on a 15 min. steep hike.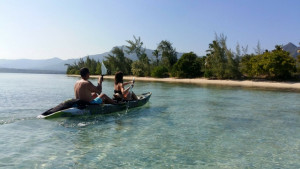 Day 4: Sea-kayaking to Benitiers island & the Crystal Rock
Visit the popular Benitiers Island in the most eco-conscious way. Your guide will take you through those places inaccessible by boat, thus offering a unique and intimate experience of the beach. You'll visit the Crystal Rock and enjoy a homemade picnic lunch on the beach.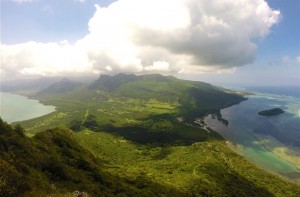 Day 5: Guided hike to Le Morne, UNESCO Heritage Site
The best way to admire the famous "underwater waterfall" from the heights, while experiencing Mauritius' history of freedom and sacrifice.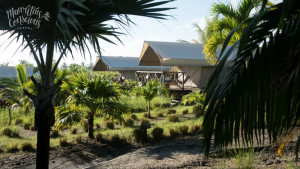 Day 6: Otentic Eco-tent
Glamping experience between mountain and river in the most eco-conscious and original way. Expect dry and cozy nights thanks to the well-equipped and elevated tents, and enjoy an array of ecotourism activities. The tents here run with power & water provided from natural resources, and meals are sourced from the organic garden.
· Includes daily breakfast & ride to Ile aux Cerfs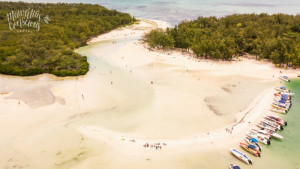 Day 7: Visit to Ile aux Cerfs
Take the early boat trip to visit Ile aux Cerfs
Grab a kayak to visit Grand South-East River waterfall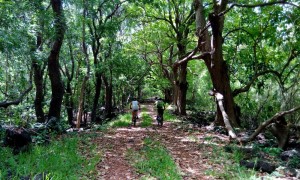 Day 8: Mountain biking excursion in Bras d'Eau National Park
Guided ride through the turquoise beaches of Roches Noires & Poste Lafayette; you'll cross the endemic forest of Bras d'Eau and hike the lava tubes of Roches Noires. To close with a flourish, your guides will invite you for a dip in the natural springs of Roches Noires. A fantastic 3 in 1 experience of Mauritius' secret gems.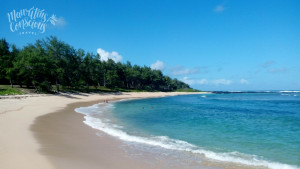 Day 9: Beach Trek on the wild South coast
A slice of untouched heaven. Our guide will invite you for a beautiful coastal trek that will fascinate you with kms of unspoiled beaches and basaltic cliffs: the perfect balance between an adventurous and sandy escape. Our guide will walk you through the famous spots of Le Souffleur and Pont Naturel, passing through small forests and virgin beaches.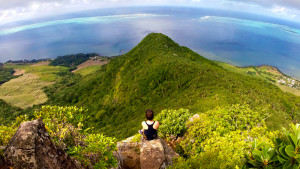 Day 10: Guided hike to the Lion Mountain
For wonderful views of the turquoise eastern lagoon and the first port of Mauritius (Mahébourg). This technical hike only gets better as you ascend – its views and winding, shaded trail make it one of our favorite hikes in the island.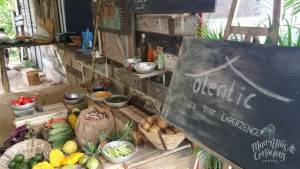 Day 11: Departure from Mauritius
Check-out from Otentic Eco-Tent (12:00)