How to make your holidays in Mauritius have a positive impact through immersive conscious experiences.
There are only a handful of exquisite islands across the globe and holidays in Mauritius are among one of the most sought-after getaways that made it to the list.
Mauritius is a blissful union of emerald waters, luscious greenery and alluring landscapes. A divine match made in heaven for those seeking a tropical escape.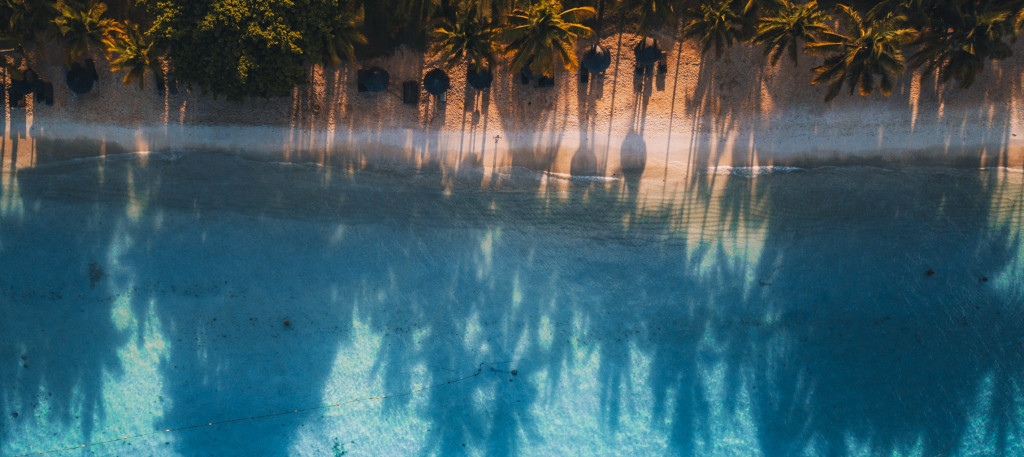 However, the remoteness of this paradisaical island nestled in the Indian Ocean brings along its own challenges. One of them being mass tourism. Although the tourism sector is one of the main pillars of our local economy, the island endured a substantial volume of infrastructural projects to cater for the growing demand. Today, we are unfortunately enduring both the effects of over-development and climate change.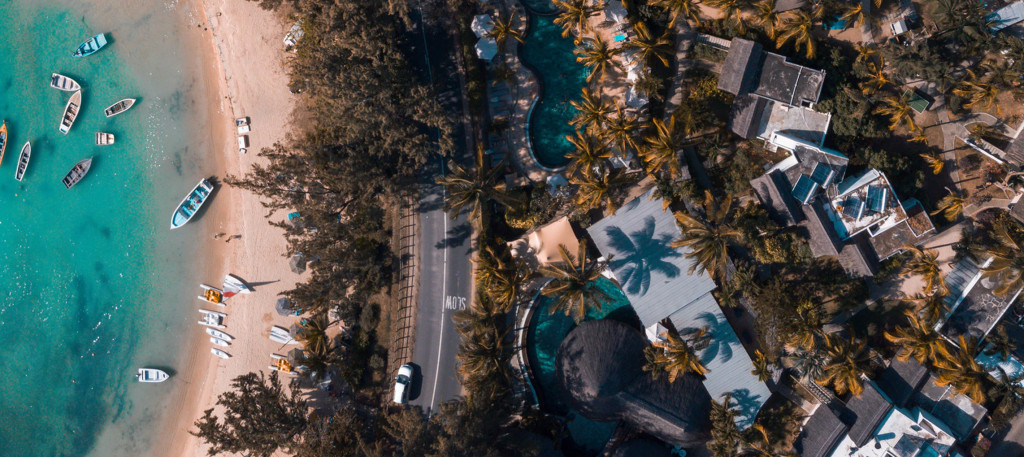 How can such a heavenly destination sustain itself, benefiting the local communities and it's environment? From embracing responsible travel practices to avoiding the overrated (and overcrowded) must-do holidays, we are sharing how travelers like you can contribute to the preservation of the island, making your holidays in Mauritius positively impactful.
People & Culture in Mauritius
You may be wondering, what differentiates Mauritius from all the other stunning islands. We are indeed blessed with dreamy palm-fringed beaches, lustrous turquoise lagoons and magnificent peaks snuggled in wild nature. However, it is the ancestral roots of the people that forged the uniqueness of Mauritius.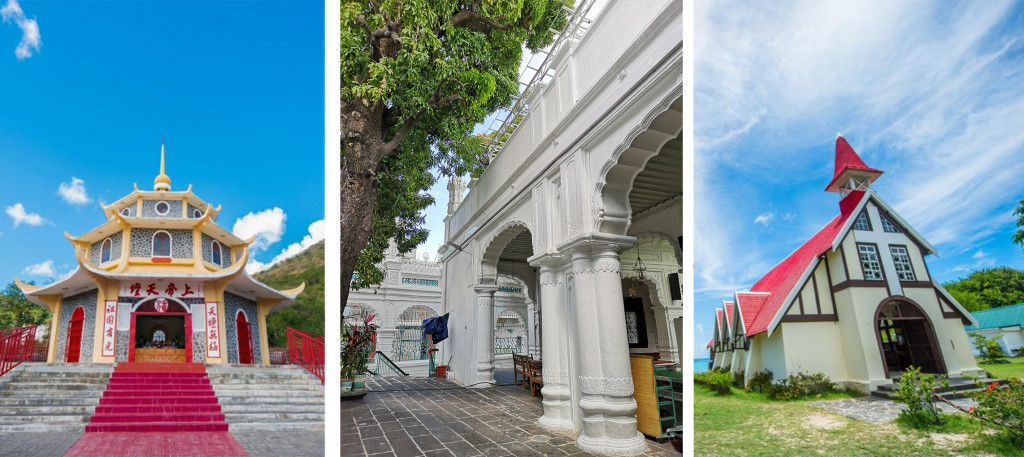 The majority of the population is of Indian origin. Most are descendants from indentured labourers, followed by a palette of ethnicities that is also anchored in the island's history. Our local communities are descendants from French settlers, African and Indian labourers and Chinese traders. A dark history that paradoxically helped build the harmonious and multi-cultural society we live in today.
What are the main religions in Mauritius?
Hinduism is the major religion at 48.5%, followed by Christianity which is at 32.71% and Islam which is 17.30%. Although these are the main religions in Mauritius, we also have a minority of Sino-Mauritians that follows Buddhism and other Chinese religions.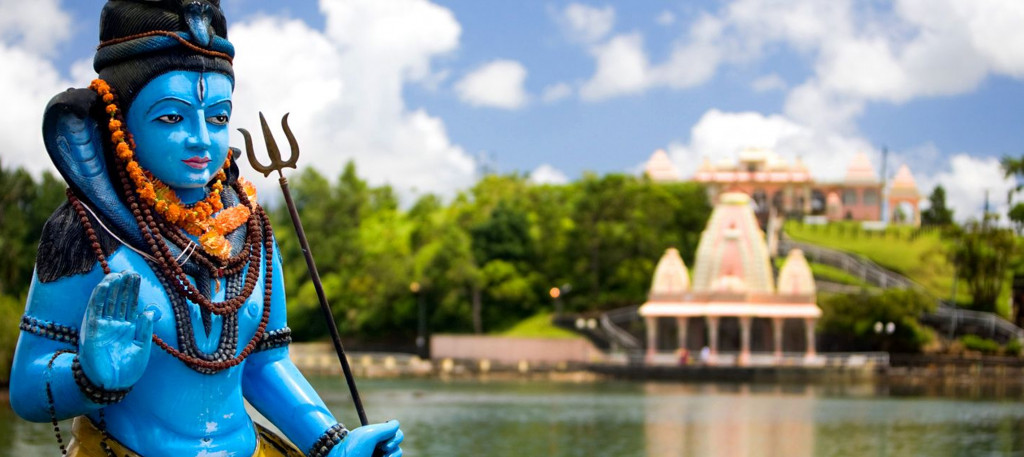 Mauritius has always been known to celebrate cultural diversity by honoring every religion. A coverage from BBC described the destination as being a 'fascinating melting pot of influences'. The essence of each culture is anchored in the food, ancient architectures, local festivals and craftsmanship (just to name a few). In a fast-paced westernized era, the role of tourism is vital to support the cultural heritage, ensuring the conservation of traditions and increasing the intercultural understanding.
🌱Conscious Tip: Your holidays in Mauritius can be an invaluable source of income and growth for local communities. A simple conscious tip that is often overlooked in Mauritius is investing in local artisans and craftsmanship. You can support small businesses recognizing the cultural identity of places and celebrating the heritage value of its people. Read more about it in our conscious guide here.
Beyond the Beaches
Let's play a game. Close your eyes and think of your holidays in Mauritius. What is the first thing that comes to mind? Pristine beaches, toes tucked in powdery white sand while you are enjoying a cocktail with that ocean view? We also LOVE Mauritius for it's blissful coastlines (and would gladly swap that cocktail for fresh coconut water). However, what if we told you that there are unique islander experiences ready to feed your wanderlust? Well, they lie within the heart of the Island.
Let's distance ourselves from the bustle of speed boats to the top 4 conscious activities that you can enjoy for your holidays in Mauritius!
1. Hiking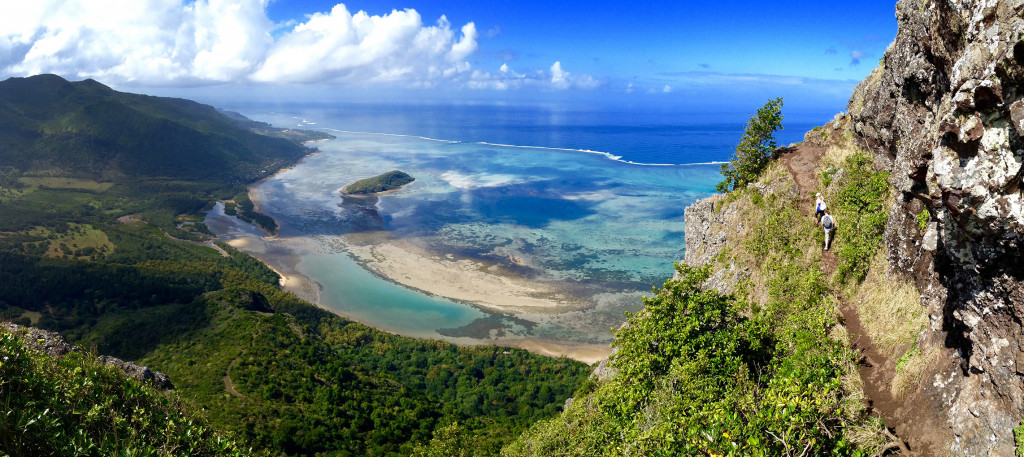 The island provides a variety of hiking experiences that would suit any adventurer. Explore mesmerizing waterfalls, picturesque peaks, surprising mountainous formations such as Pieter Both or Lion Mountain and Le Morne Branbant, which is a UNESCO World Cultural Heritage Site.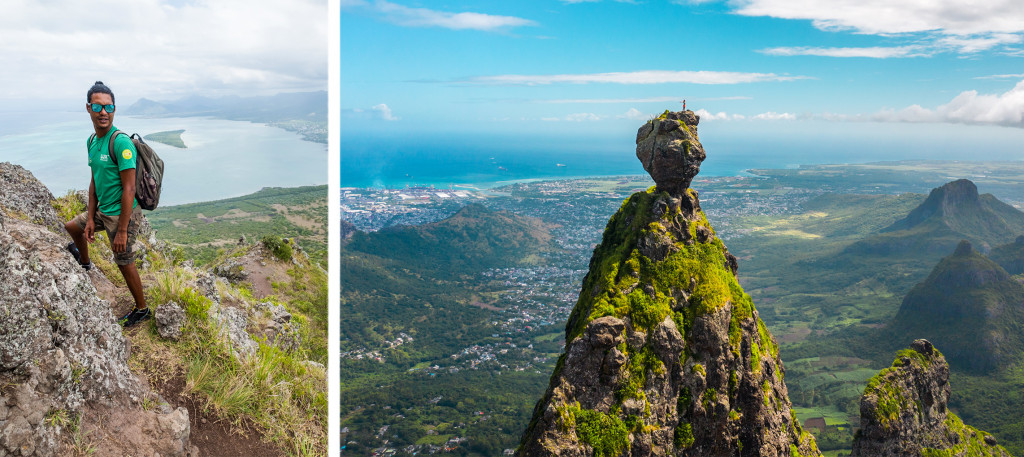 Trust our local guides to make this thrilling outdoor activity a memorable one as they bring you off-the-beaten paths and share their knowledge about the sites, endemic flora & fauna until you reach unobstructed views. A deep connection with nature that you can nurture for many years to come. Read about our guided hiking tours here.
2. Permaculture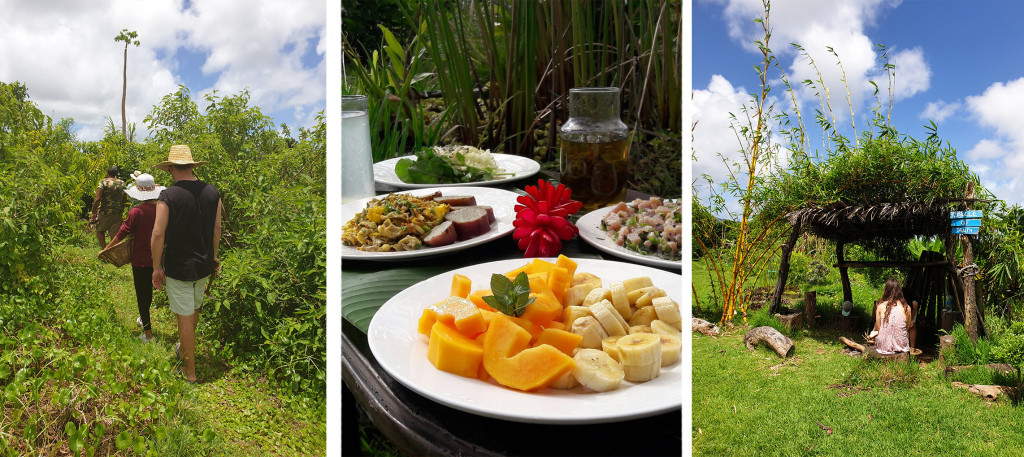 How about bringing home new skills that will help you and your family sustain itself through home-grown produce? This sounds much better than a key-ring from your holidays in Mauritius, right? A conscious immersion that we are very fond of is the Permaculture with Gael or in other words, how a local grew his own food forest and lives in harmony with nature.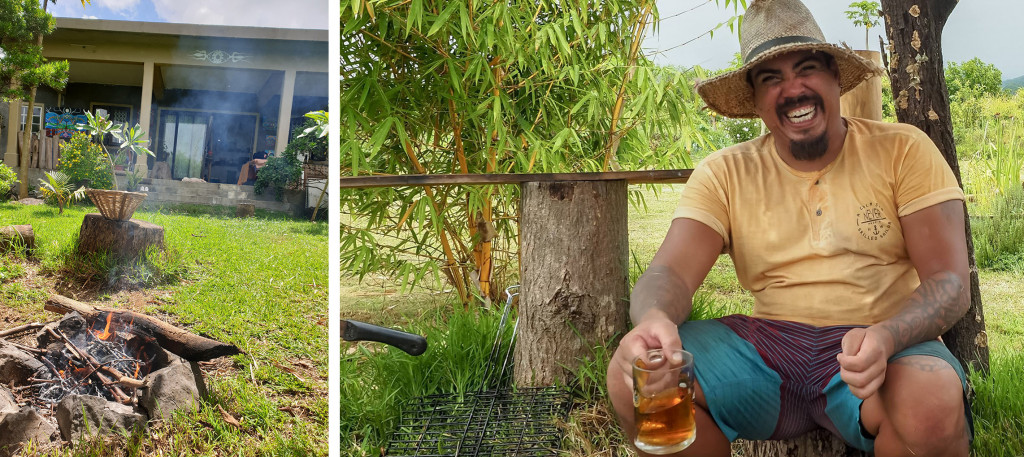 Embark in this inspiring journey with Gael as he walks you in the food forest and shares the principles of bio-agriculture and eco-conscious living. Depending on the climate conditions and the resources available, you can rely on the expertise of Gael to guide you in being more sustainable at home. Read more about this experience here.
3. Street Food Tours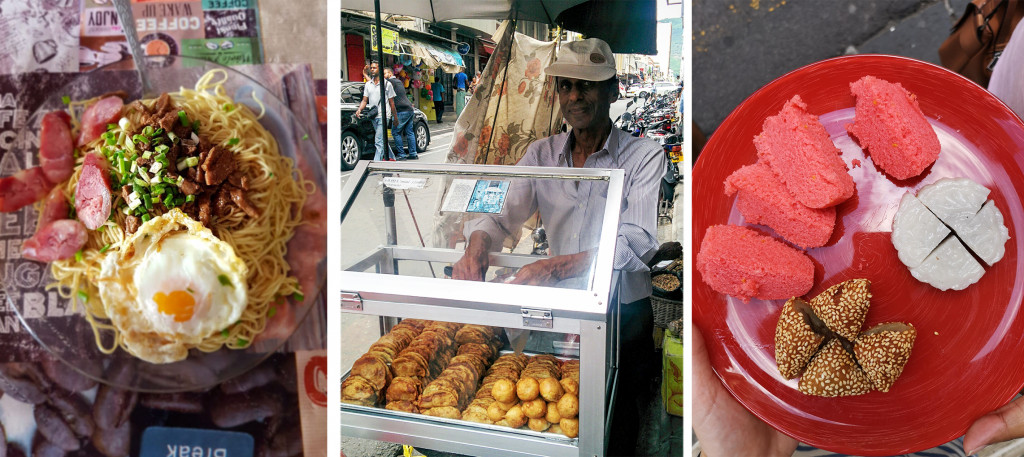 Travel. Eat. Repeat! Specially dedicated for the food connoisseurs out there! Mauritius is home to some of the most delicious street food and authentic delicacies, thanks to our rich cultural diversity.
The Island flavours range from Indian rotis, Chinese cakes, delicious biryani from our Muslim community and Creole specialities such as rougaille. CNN voted Port-Louis, the capital of Mauritius, as being one of the best street food cities in the world.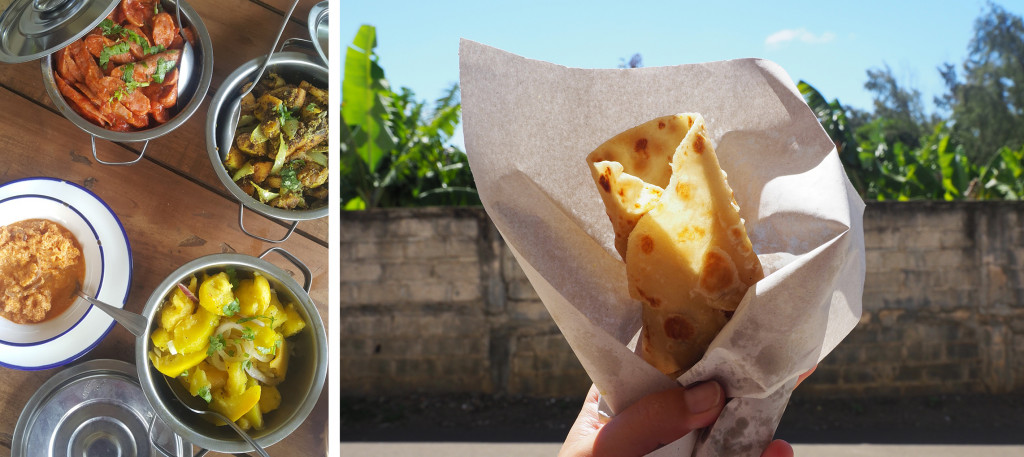 This is where our guided tour takes place, with Maya & Shakti, the women behind a pioneered female-led business promoting cultural tourism in Mauritius. Check out our street food guide here.
4. Supporting local NGOs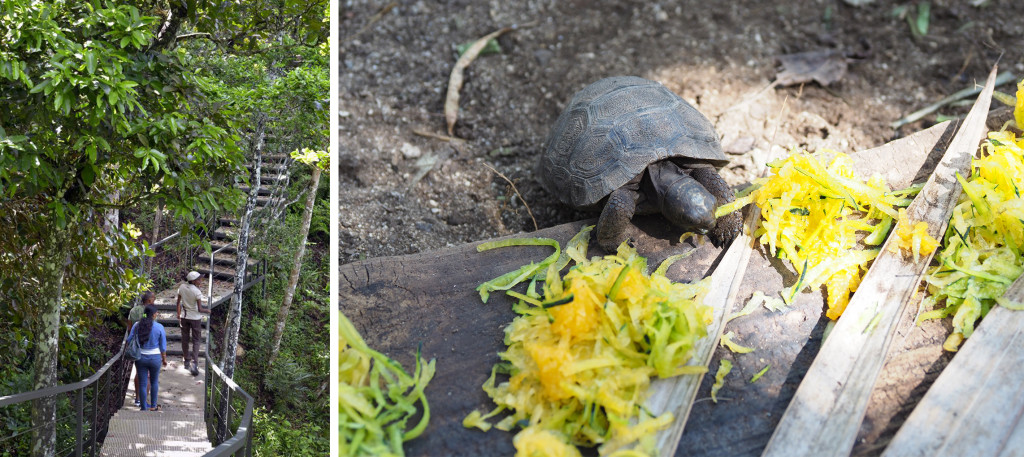 NGOs in Mauritius are playing a determining role in preserving both the marine and land environments. There are an array of activities that can be undertaken during your holidays in Mauritius such as eco-tours on Ile aux Aigrettes, practicing to be a Conservationist for a Day and exploring snorkeling trails in Blue Bay Marine Park.
Authentic Says
Yet another international buffet and a classic cocktail class? Ditch the resorts for deeper connections with your destination.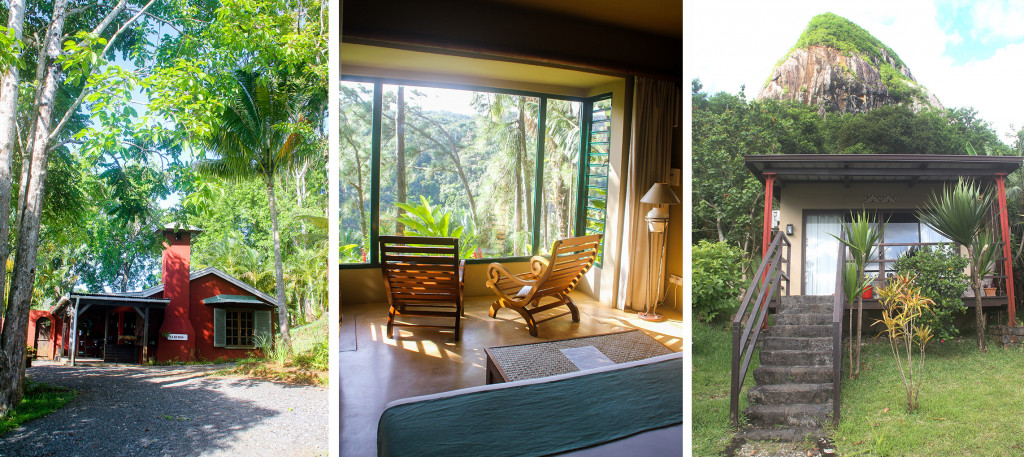 Experience the epitome of authenticity by residing in local guesthouses, eco-lodges and conscious boutique hotels. Booking an authentic stay will get you closer to islanders by exploring the buzzing coastal or village life.
Being hosted by locals comes with a lot of benefits, and one of them is savoring the best of regional and home-cooked family recipes right from the kitchen! The best of it, you can bring those recipes home and indulge in islander food any other day!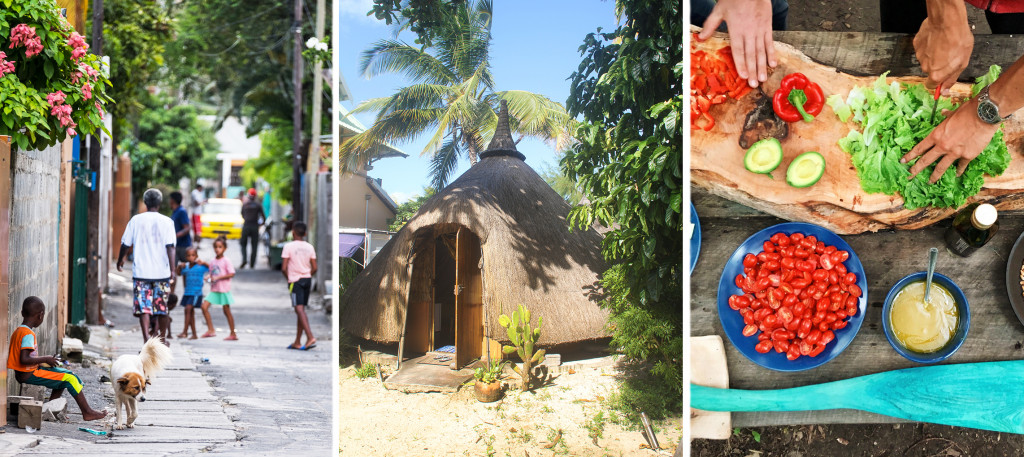 Booking an authentic stay is also supporting the region in which you are staying. Indirectly you'll be supporting the neighboring market from which the local produce comes from, contribute to the livelihood of families that work there, and create valuable jobs for the local community.
🌱Conscious Tip: Authentic accommodations cater for every traveler, get in touch with us so we can plan your tailor-made holidays in Mauritius!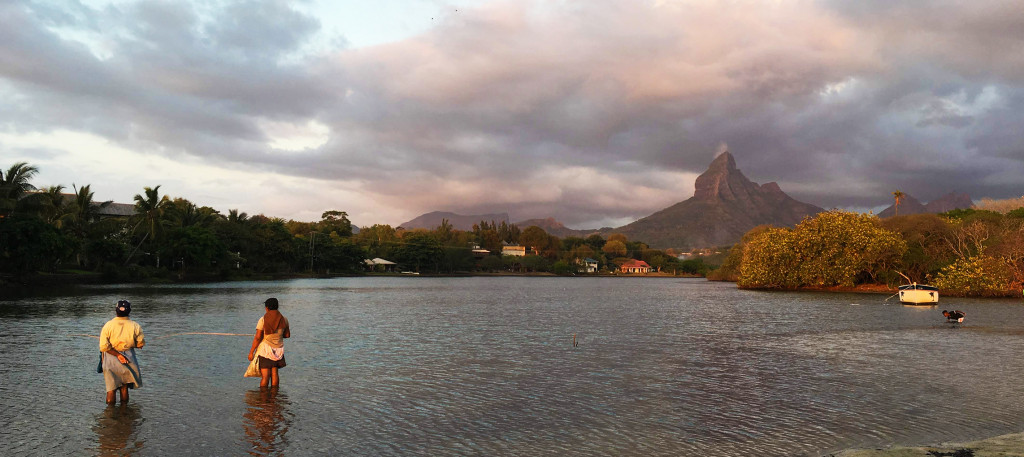 We hope that this article shed light on how to travel more consciously in Mauritius, in times when climate change is impacting harshly our beaches and the 'All-Inclusive' modality does not benefit as much our local economy. However, if you ask us, adapting to a more sustainable approach in traveling defines the true meaning of 'inclusive', where the environment and the people equally thrive.
Please follow and like us:
Comments
comments