Reshaping our role as travelers to support sensitive destinations and travel consciously in an era of climate change

Let's be honest, 2020 has been a strenuous decade to ease in. The environmental disasters across the globe impacted us all, revealing our venerability towards the true power of Mother Earth. In this new article, we are exploring how we can travel consciously in an era of climate change.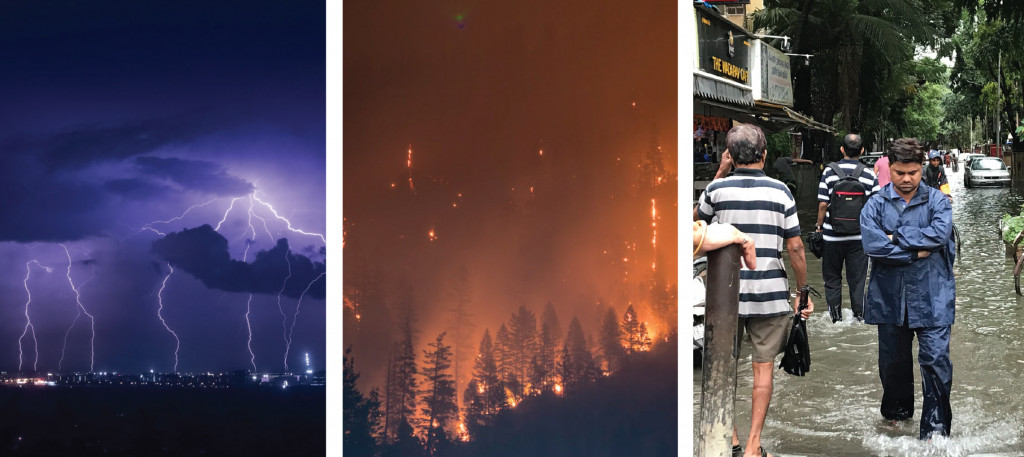 From witnessing massive bushfires in the Amazon and Australia, violent storms in the Philippines, ravaging flooding in India, we were confronted (and till this day) the irreversible damage caused to biodiversity, landmarks and humanity.
This got us thinking at Mauritius Conscious Travel. Can we, global adventurers and passionate travelers make a meaningful impact in the era of climate change?
The answer is a solid yes. We can travel consciously and support sensitive destinations. Spoiler alert, this is not your typical luxury travel ranking: 'Top Destinations to visit in 2020'. This is us embracing a transformative approach to traveling, because we are all in this together and have the power as a collective to contribute to climate action.
Mauritius and its archipelago islands, Rodrigues and Reunion are tropical destinations vulnerable to climate change. We are experiencing coral bleaching due to warmer water temperatures and losing our beaches due to erosion.
Natural disasters have amplified, causing an increase in cyclones and torrential rain. The challenge with small developing islands is that we are also economically vulnerable, hence we depend on tourism. Good news, we can mitigate the impacts and reduce the stress on our land and marine resources.
Without further ado, let's explore how we can travel consciously by supporting sensible destinations.
Remoteness of paradisaical islands
Touring off to a tropical island was deemed of a Hollywood movie (shout-out to Tom Hanks and Wilson the volleyball 🏐 ). Thanks to the increase of accessibility of air travel, small islands are now easily reachable. The beauty of remote islands lies in the effortless sense of luxury through its luscious landscapes and enchanting oceans. However, this remoteness comes with a liability. It can only be accessed by plane.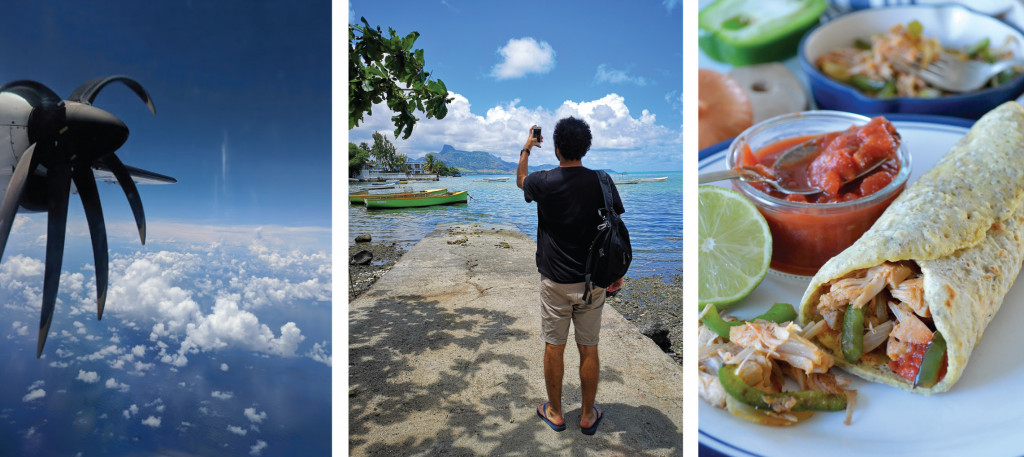 Knowing that air travel accounts for 2.5% of global CO2 emissions, here are the actions that you can implement to lower your footprint while traveling to sensitive destinations:
Plan It
Plan longer holidays to impact positively on your travel.Indulge in longer stays, for example 10-11 days instead of short trips when planning your holidays. You will get to relax more and enjoy the wide range of places the islands has to offer. When you think about it, isn't it stress-free knowing you have all the time to enjoy your adventures instead of rushing in a marathon of activities?
Book It
Book direct flights instead of favouring layovers.
Depending from which country you travel, opt for direct flights instead of layovers. Since remote islands are considered as long hauls, booking a direct trip would help contribute to lower emissions compared to multi-leg trips.
Experience It
Opt for plant-based meals and local produce during your holidays.
Food-print plays a determining role in C02 emissions for travelers since most of the goods are imported (specially animal produce). We are not telling you to go fully vegan while exploring those amazing destinations, such as Mauritius (being a multi-cultural island). However, favor plant-based alternatives or experience authentic cuisine from the locals is the ideal way to reduce your food-print.
🌱Conscious Tip
Booking direct flights to travel consciously can be pricey, but here is a tip! Book in the low season for cheaper flight prices. The best months to experience Mauritius varies from May to October. Why? Simply because of the favourable weather conditions. Not too humid, not too hot…just the ideal sweet spot!
During those months you can also plunge in the local festivities celebrating all the communities in the island. For example, if you book your stay in August, you will get to dive in the Hindu celebrations of Ganesh Chathurti. Wish to know more about the local festivities of Mauritius? Click here to download our 2020 calendar packed with our local tips!
Contribute to local conservation initiatives
Ensuring an environmental balance is essential for a thriving habitat, both for the people and the native species. Resources can be limited in helping preserve the island's biodiversity, this is why remote islands need the support of travelers. These kind of adventures will definitely get you hands on wildlife conservation initiatives.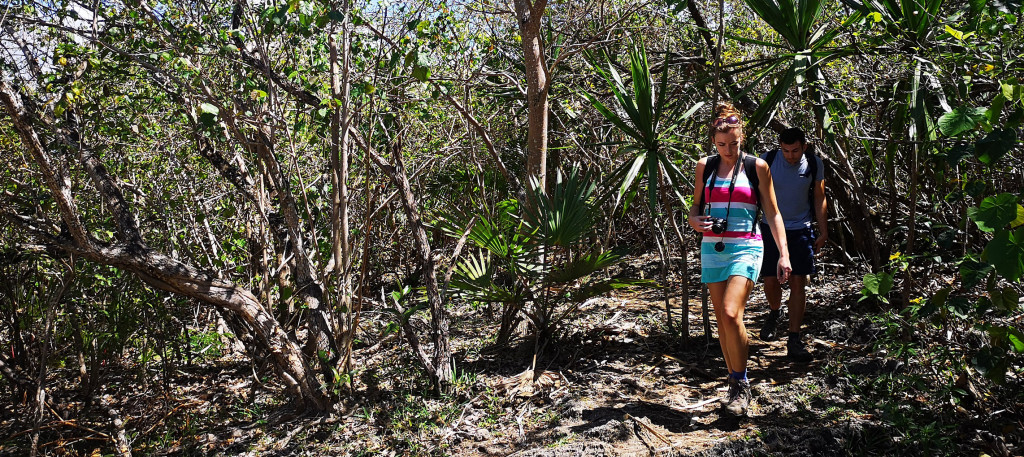 From sanctuaries to community-based projects, here are out top hand-picked local initiatives that you can support during your holidays!
Ebony Forest Reserve
Located in the picturesque Chamarel, Ebony Forest aims to restore the forests on the island by planting endemic plants. Through their efforts, they have been able to provide refuge to the island's endangered wildlife.
Mauritius Wildlife Foundation
This local NGO hosts an array of eco-tours, designed intentionally to conserve the endangered endemic plants and animals of Mauritius. Read about what our travelers have to say about it!
Permaculture with Gael
An inspiring story that will leave you in awe. Gael is a local who started his very own food forest in the south-east of the island. Today he has an autonomous and self-sufficient forest where each plant and animal thrive in the ecosystem. Travelers will have the brilliant opportunity to learn about the importance of permaculture. More about this experience here.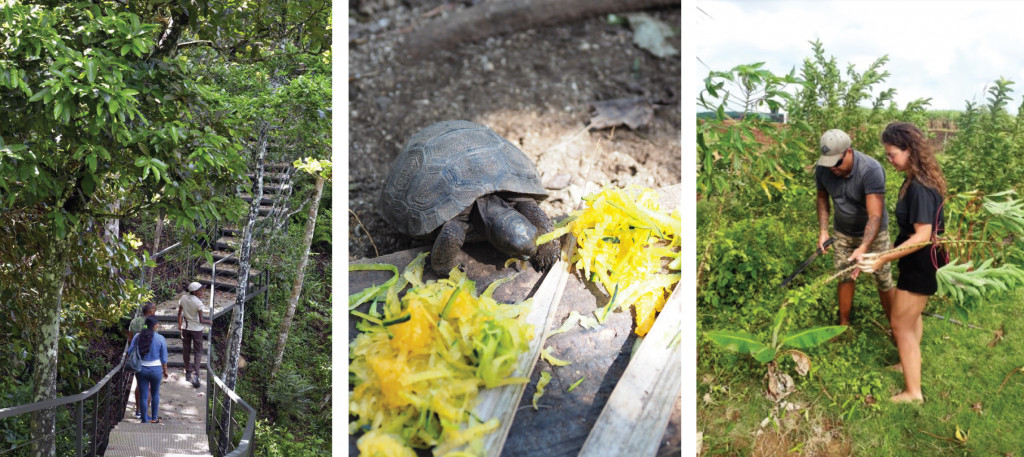 Through the continued support of the locals and collaboration of global travelers, Mauritius Wildlife Foundation has been able to down-list the Echo Parakeet species from 'endangered' to 'vulnerable'.
Stay. Explore. Repeat
Now that you set foot in an exotic location, how about treating yourself to regional adventures? Although small, our palm-fringed gems in the Indian Ocean have a bountiful of escapades to offer. Mauritius, Rodrigues and Reunion are home to stunning contrasts in terms of culture, landscapes and island lifestyle.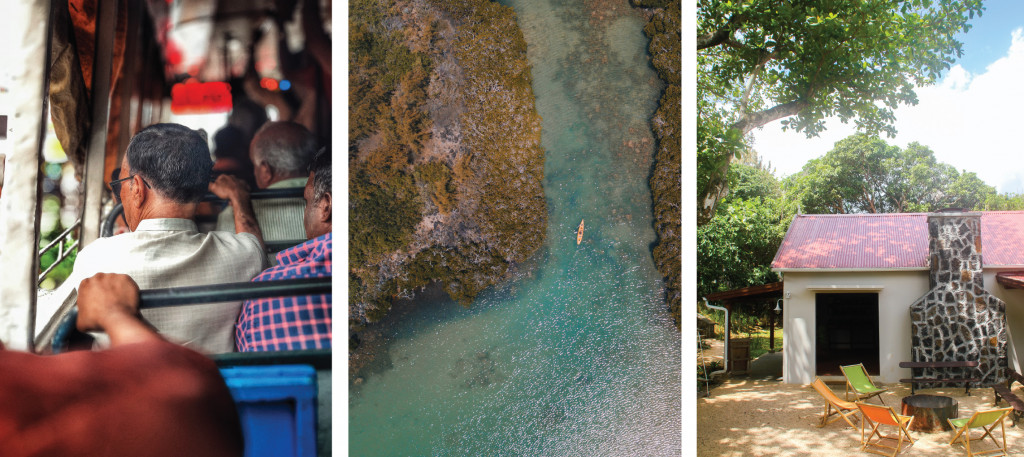 Plan your stay wisely by exploring the region you are in. How to travel consciously? Use local transport for short trips. Infuse money in the local economy by indulging in local restaurants, artisan shops and adventure spots such as hiking or snorkeling. Enjoy the coziness of guest houses and the warmth of the hospitality of islanders!
🌱Conscious Tip
Fear of missing out on the best island experience? Get in touch with us at Mauritius Conscious Travel so we can plan your conscious itinerary and design the ideal trip that fits your needs!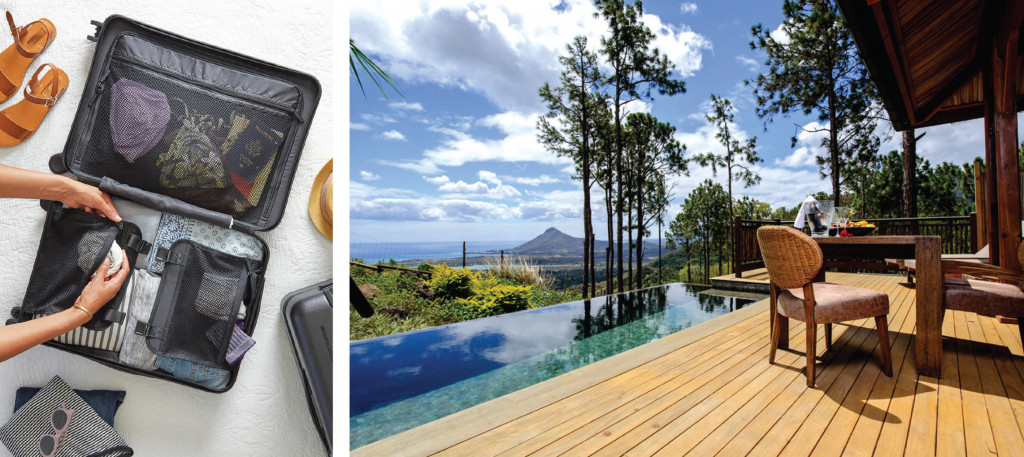 Please follow and like us:
Comments
comments